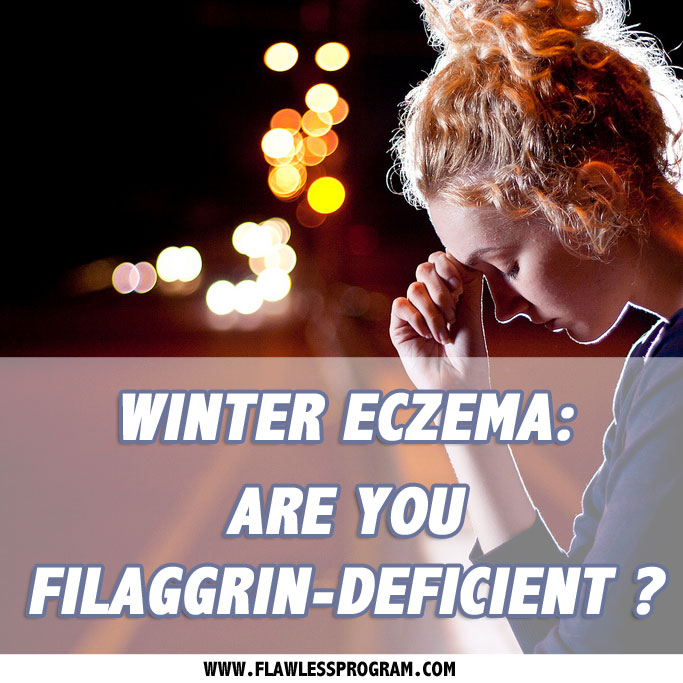 Do you suffer from winter eczema or dry skin?
Like many people with a history of eczema, I'm naturally prone to dry skin, especially when the air is too dry or the cold weather comes around.
If you think that it's the cold or dry weather triggers that eczema break out during winter, then you would be mostly right! Our skin goes through a big change with the sudden drop in temperature, which is why most people's skin gets affected during the onset of winter.
But for some people who break out SPECIFICALLY or routinely during winter or harsh temperatures, it could be a problem with their DNA. In 2006 a breakthrough study on skin, revealed that some people's skin was affected by a mutation in a gene called filaggrin.
Turns out, this is actually pretty common in those with sensitive skin or eczema, and studies have shown that filaggrin deficiencies is a common genetic mutation that has been linked to severe eczema in adults.
If you're experiencing extreme winter breakouts, or if your skin gets unnaturally dry, then you may have low levels of filaggrin!
But don't worry, it's not as serious as it sounds, and the good news is that you can manage it.
In this post we'll look at filaggrin deficiencies as one of the main causes for dry skin and the infamous winter eczema, as well as go over some ways that you can improve your eczema and skin; even with low filaggrin levels.
What is filaggrin and how does it trigger eczema?
To give you a simple idea of what filaggrin is, try to imagine your skin like layers of a brick wall, with filaggrin as the cement holding things together. Filaggrin is vital for skin cells to mature properly, and also acts as your body's natural moisturizer and glue.
Below is a comparison of how outside allergens affect skin with filaggrin VS skin lacking filaggrin.

Left: Normal skin
Right: Filaggrin-deficient skin
It's estimated that up to 10% of people are born with an absence or lack of filaggrin, and this results in easy cracking of their skin, allowing for foreign allergens (red) to easily penetrate the lower layers. Once the lower layers are exposed, it activates an immune response (blue) and can lead to skin inflammation such as eczema and other allergic responses.
If you have low filaggrin, your skin's barrier is more susceptible to outside elements such as chemicals, pollen, dust, pollution, or (most commonly) harsh winter weather conditions. Without proper skin care and diet, this can eventually lead to inflammatory skin conditions such as eczema.
How to tell if you have low levels of filaggrin
Currently there are no routine laboratory tests for filaggrin deficiencies, although some research suggests that it may affect up to 15% of patients with atopic dermatitis. Scientists studying filaggrin mutations found that 50% of children with lacking filaggrin were more likely to develop bad skin.
Some clinical signs of a filaggrin deficiency include:
Palmar hyperlinearity (where the palms of the hands look very dry and have deep creases)
Keratosis pilaris (hard pin-sized lumps usually on the outer upper arms)
Extreme dry skin (even after moisturizing)
A family history of eczema, asthma or allergies
Your skin may also take longer to heal, and is more easily broken.
If your skin is constantly dry and easily cracks, if your eczema mainly breaks out during harsh weather changes (like winter), takes longer to heal, or is easily affected by outside elements, then you may be a part of the large group of people who have low levels of filaggrin.
What to do if you have low levels of filaggrin
Because filaggrin deficiencies stems from a DNA mutation, we cannot really change it or increase the filaggrin levels. In fact, many people with low levels of filaggrin will naturally inherit this gene.
A survey in the UK estimated that about 1 in 10 people in the UK population have reduced amounts of filaggrin in their skin: JUST because they inherited a faulty gene for making filaggrin.
However, even though we cannot change our genetics, there is one efficient thing that people with low filaggrin can do: that is to look into your immune system's health.
When it comes to skin this area is commonly overlooked, but it's been proven that a healthy immune system will dramatically improve eczema triggered by outside elements— as even if your eczema isn't caused by food allergies, your body still needs a healthy immune system in order to HEAL your skin.
How your immune system affects skin and eczema
For example, let's say your eczema flares up during winter time as you have low levels of filaggrin, making your skin's barrier susceptible to cold weather, and triggering an immune response.
Now, if your immune system is working good and properly then you should only experience a small breakout or even just a bit of itchiness with some dry skin. In general, it should go away without causing a problem, and you would only need to moisturize every now and then.
This is the IDEAL case for people with minor filaggrin deficiencies!
However, the problem with a lot of people is that their immune system is weak: usually due to an excess of gut inflammation in their body, caused by an unhealthy diet or medicines.
When your gut is constantly inflamed, it negatively affects your immune system, and its ability to function and properly repair your skin.
So, when the outside allergens enter your lower layers of skin, your immune system isn't able to properly fight them off. This can lead to infected or spreading eczema: especially if you already have low levels of filaggrin.
In this case you need to lower inflammation, just like I do with my clients on the program!
By healing your gut, you're lowering the overall inflammation response in your body, allowing your immune system time to get stronger and properly repair your skin.
Once your gut and immune system has strengthened, then even with low levels of filaggrin you should be able to experience cold weather or other outside eczema triggers without suffering from intense or massive breakouts.
5 steps to manage your filaggrin deficiency

We cannot change our genetics, but if you have low levels of filaggrin, then improving your immune system's health and taking care of your skin can definitely help you from breaking out!
Here are some ways:
1. Avoid food toxins that inflame your immune system
If you have low filaggrin levels, your eczema can worsen when your gut and immune system is inflamed. Food toxins can stimulate an immune reaction, causing inflammation and making you more vulnerable to bacterias and viruses.
Some of the known food toxins to avoid:
Refined sugar
Processed foods (i.e: potato chips, store-bought cakes, cereals, artificial goods)
Processed and pasteurized dairy (i.e: margarine, cheese sticks, all low-fat cheeses, etc)
Sugary drinks (coke, pasteurized fruit juice, milk that contains sugar, etc.)
2. Drink herbal teas to strengthen your immune system
Tea has been used for centuries to help fend off colds and viruses that attack the immune system, as they have healing and anti-inflammatory properties. Some of the best teas that you can drink are Matcha green teas.
Matcha is the most nutrient-dense green tea out there.
Originally from Japan, it comes in a unfermented powder, and has up to 17 times more antioxidants than wild blueberries! If you can't get Matcha tea you can also drink green teas. Green teas are full of some of the most powerful natural chemicals called catechins, and espeically epigallocatechin (EGCG). EGCG was found to be 25-100 times more potent than antioxidant vitamins C and E!
You can drink Matcha or regular green teas daily to help detoxify your body and strengthen your immune system.
3. Limit usage of steroid creams.
People with low filaggrin levels need to be more careful with their skin, as it's easily broken and susceptible to chemicals. Steroid creams — while commonly used for eczema treatment — can often contain harmful chemicals that can seep into your bloodstream (just read the warning signs on the back).
This is especially the case if your skin's barrier is already weak and sensitive, or if you use a cream on an open eczema wound.
Instead of steroid creams, look into natural eczema creams instead, that won't hurt your skin. I give suggestions for 3 natural eczema creams here.
4. Avoid contact allergens
Pollution, smoke, dust, pollen, and chemicals in your soap products can irritate people with low filaggrin levels more easily. As much as possible use natural, fragrance-free substances to wash.
When going out in a polluted, smoky, or dusty area, cover the infected areas with gauze in order to keep the dirt and germs out.
You also want to avoid the areas touching harsh materials (such as clothes), as these often carry around germs that can get into your skin and cause infections.
5. Optimize Vitamin D
If you have filaggrin deficiencies, you may have noticed that your skin looks better in summer time. That's because Vitamin D3 is an essential vitamin for both our skin and immune system health!
Vitamin D3 is best activated by the sunlight, although in winter, sun is hard to come by.
If you can't get at least 20 minutes a day, make sure you're at least having some kind of Vitamin D (whether in foods or supplements).
Strengthen your immune system if you have low filaggrin levels
We may not be able to change our DNA, but strengthening your immune system by lowering your body's inflammation, will greatly improve your eczema condition: especially for those of you with low levels of filaggrin that are sensitive to outside elements.
If you want to manage your eczema, follow the steps above to strengthen your immune system's health and take care of your skin!
If you're following my program, I give the full protocol on how to manage this type of eczema caused by a filaggrin deficiency.
---
Do you have dry skin (even after moisturizing), experience the dreaded winter eczema, or signs of a filaggrin deficiency? Leave me a reply below, I've love to hear from you!
Further research:
Filaggrin in the frontline: role in skin barrier function and disease
Skin Barrier Function and Its Importance
The persistence of atopic dermatitis and filaggrin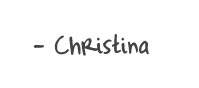 PS: Don't know where to start? Sign up to my free series The Clear Skin Plan !