Have you ever heard of something called "The Healing Crisis?" Well, if you haven't, then you're not alone, but chances are you've experienced it.
In fact, almost every single person who starts to heal their eczema naturally, will come into contact with the Healing Crisis, although most don't even know it by the name.  Sadly, this elusive healing crisis is also one of the main reasons for why most people feel discouraged and frustrated on their eczema diet.
I first experienced the healing crisis in the last 10 days of the 30-day program–although because I had never heard of it before, I didn't even know I was experiencing it.
Actually, I thought I just felt bad for no reason. When I first got hit by the Healing Crisis, my eczema started re-flaring randomly. This was pretty frustrating, and at the time I got so upset because I didn't know what I was doing wrong!
Thankfully I stuck to the program, and after the healing crisis passed, the flares quickly went away. Looking back, though, I do wish that someone had told me about it at the time, as it would have made a big difference in boosting my morale.
— Which is why it's important to know how the healing crisis affects you.
If you're starting to heal your eczema naturally, then you and the healing crisis are going to crash into each other. That's a 100% guarantee, and I'm telling you about it because I don't want you to have to feel bad like I did, and because I don't want you to give up!
Today I want to talk about why you might experience some 'setbacks' in the eczema healing process. It's important for you to know that when you start to clear your skin naturally by healing your gut and immune system, then you are going to go through the inevitable but necessary healing crisis.
What is the Healing Crisis?
There is a lot of research on the healing crisis, but firstly what you need to know is that the healing crisis is a normal process that many people will encounter on any cleansing diet. In fact, it's one of the side effects of lowering the inflammation and detoxifying your body.
The medical term for the healing crisis is called the 'Herxheimer Reaction'.
The Herxheimer Reaction occurs when your cells release toxins into circulation but the elimination organs (skin, liver, digestive tract, lungs, etc.) are not able to eliminate them quickly enough. This leads to these foreign toxins remaining in circulation until your body can deal with them.
When the toxins are initially released you will mostly feel great, energetic, and begin to see natural healing progress. However, once your body starts to push out and eliminate the toxins in circulation, you might experience setbacks. This can come in a number of ways, but mostly people will experience "comebacks" of their previous disease. This is because the toxins in circulation originate from that particular sickness.
Some of the most common symptoms of a healing crisis are headaches, nausea, diarrhea, night sweats, increased blood pressure, joint pain, fatigue and hot/cold flashes, rashes, and foggy memory.
Because this reaction often occurs when the individual is starting to get better, it's commonly referred to as "the healing crisis".
What does the healing crisis have to do with eczema?
To start healing your eczema, you need to start lowering the inflammation in your body. However, when the body starts to lower inflammation, it also releases other toxins into circulation that it needs to get rid of. This causes the Herxheimer Reaction or healing crisis.
While you won't experience it suddenly, these circulating toxins can later affect the body as they try to get out. If you have eczema, you might first experience set-backs in your skin. This is because your skin is the body's largest elimination organ, and it's one of the easiest ways to flush the circulating toxins out. It's also due to the fact that the past circulating toxins originate from eczema triggers.
At this time, even if you're on a perfect eczema diet, you might start breaking out in rashes you never had before, or in places you're not used to.
Obviously, this doesn't mean you're doing anything wrong! The healing crisis is normal, as your body is simply flushing out past eczema toxins that have been lingering around.
The healing crisis is normal and natural
Most people tend to get really discouraged or feel like they're doing something wrong when they experience setbacks in the healing crisis. However, this couldn't be further from the truth! The healing crisis is eliminating the toxins in your body, which is what you want to happen.
If you're experiencing the healing crisis on your eczema diet, then it's a GOOD thing. This means that your body is finally healthy enough that it can start to get rid of all the dangerous little toxins that have been in circulation. You should actually look forward to the healing crisis because it's proof that you're on the right track to healing your eczema!
What to do during a healing crisis
The healing crisis is a natural process, and as such it can't be avoided. Usually, once the toxins are eliminated from your body, it will start to go away by itself. This can be anywhere from 3-10 days, depending on your health and how many toxins are in your body.
The best thing to do during the healing crisis is just to wait it out and know that it's just temporary. However, if you want to ensure that it passes as soon as possible, there are some extra things you can do:
• Stick to your program! Many people tend to base actual health on the FEELING of health, and when they start to feel bad they start to give up. This is a problem! If you're going through a healing crisis you need to stick 100% to your eczema diet program, and allow your body to remove the toxins naturally. Remember that it's only temporary!
• Drink lots of liquids, up to 2 liters a day. Lemon teas, coconut water, or purified water are good liquids to drink. These will help assist your body in flushing out toxins.
• Increase the amount of vitamins in your diet through vegetables or supplements. Your body will need a lot of fuel to dispel of the toxins, so make sure you're feeding it with foods it can use!
• Get lots of rest. If you're experiencing a healing crisis, your body is going to feel tired as it eliminates the circulating toxins. Make sure that you're getting adequate rest and sleeping full nights. Now is not the time to be staying up late!
• Be patient. In time, the healing crisis will pass on it's own, and the symptoms that you experience will go right along with it. Sometimes waiting it out is the best and only thing you can do. In this case, try to not let it stress you out, as this will only irritate you further and set you back on progress.
Conclusion
My purpose in writing this post is to encourage you not to give up during the healing crisis! It may seem ironic, but sometimes we need to feel bad in order to make a full recovery. That being said, the "Healing Crisis" should never be a substitute for medical advice, so always consult your doctor if you're feeling unwell.
When I was on the program and experiencing the healing crisis, I tried to be patient and keep the above pointers in mind. Once it passed I saw clear skin again! 🙂
PS: Here are some smart ways to achieve a deep healing sleep.
Are you experiencing the healing crisis for your eczema? Leave me a message, I'm interested to know! Also, don't forget to pin and share this article with a friend or someone who needs it! 😀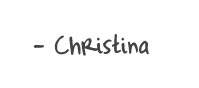 PS: Don't know where to start. Sign up to my free training series on this page !