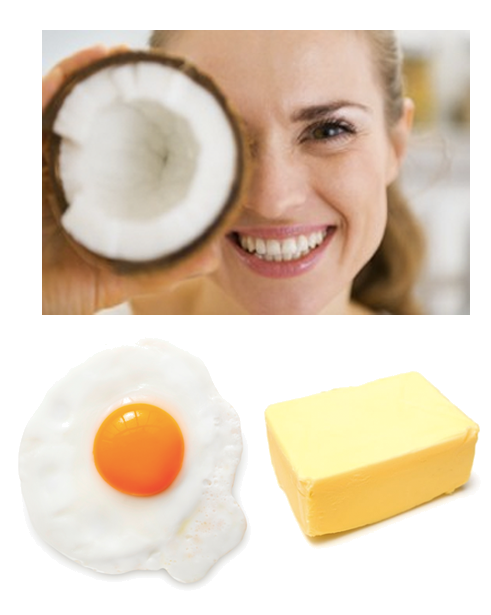 For decades, many of us have been mistakenly told to avoid fat. "Fatty" foods like red meat, butter, egg yolks, and bacon were considered a big "no-no"–only eaten on cheat days or secretly in shame.
We were taught to embrace egg-whites omelets and to "lower our cholesterol" by cooking with canola oil instead.
We were told that switching to lean proteins like chicken breasts and tuna were healthier for our bodies instead of salmon, steaks or ground beef, and that going fat-free meant a healthier life overall……but is all this really true?
Now I don't know about you, but personally, I like my steak and eggs, and I believe that eating healthy fats are necessary if you want to live a healthy lifestyle. If you want to know whether or not fats are good for you, and which fats to eat for healthy skin, then keep reading. 😉
Today we're going to look at the myths behind the fat-free diet, and discuss why we need fat, the difference between fats, and which fats you should eat in order to be healthy and heal your gut and skin!
So first, a QUICK history:
How did the fat free diet start?
The fat-free diet first came about in the mid 1900's by Dr. Ancel Keys. At that time, heart disease was at a very steady rise, and doctors were hard pressed to find a solution. Seeing the opportunity to shine in the spotlight, Dr. Ancel Keys came up with new theory based on a study of six countries.
In short, he theorized that higher saturated fat intake led to a higher rate of heart disease, and that the way to be healthy and avoid heart disease was to eat less saturated fat. (found in egg yolks, olive oil, red meat, cheese, butter, etc.) However, his theory was inaccurate in a number of ways, which current medical research is starting to discover.
For example, Keys very conveniently ignored data from 16 other countries that didn't fit into his theory that saturated fat = heart disease. Countries like Holland and Norway, who ate a lot of saturated fat, but had some of the lowest rates of heart disease, were not used in the study because they simply didn't fit into his theory. (How convenient, Keys!)
→WATCH this super short video to get a better idea:
As you can see from the video, if Key's had included the accurate data of ALL 22 countries, he would have found that his theory didn't really make sense at all!
In reality, the data showed that the countries who consumed HIGH amounts of saturated fats actually had LOWER risk of heart disease, and that those countries like Chile who ate LOW-saturated fat diets actually had a HIGHER risk of heart disease.
Thankfully, current up to date research and many medical practitioners are starting to debunk Ancel Key's "saturated fat is bad for you" theory, and even mainstream news like the New York Times came out this year with a article stating, "Butter is back"–explaining why we were wrong about saturated fats and how a low saturated fat diet is doing more damage to our bodies than good.
In fact, almost everywhere we're beginning to see retractions of the "saturated fat is bad for you" theory—and I for one, am glad! 😉
Not ALL fats are bad for you: the good and the bad
Now, that's not to say that ALL fat is good for you, but as you can now understand, not ALL fat is bad for you either–and especially not saturated fats.
There is a big difference in the types of fats that you eat, and saying "fat is bad for you" is just as generic as saying "dairy is good for you"–which by now we know it's not always necessarily the case.
Let's take a look at what fats are good for your body and skin, and which fats you should eat less of:
The bad fats to avoid
• Hydrogenated/Trans-fats:

Trans-fats are man-made fats found in most pastries, margarine, fake-butter, soy products, processed foods, sauces, candy, and overall junk food. These are some of the most toxic fats, because they affect your immune system badly. Studies have shown that trans fats promote immune system inflammation, raise bad cholesterol levels, and are closely linked to heart disease, diabetes, strokes and other chronic and immune system diseases.
In fact, recent medical research and studies suggest that trans fatty acids increase the risk of heart disease, WAY more than the intake of saturated fats. This means that a diet rich in trans-fats could be one of the main root causes for heart disease–not saturated fats.
If you want healthy skin, it's best to avoid hydrogenated and trans fats in food. Check the back of your labels; if the ingredients contain the words "hydrogenated", "partially hydrogenated", or "trans-fat", then do yourself a favor and don't eat it!
• Omega-6 fats:
Too much Omega-6 can cause high amounts of inflammation in the body, which could lead to a breakout of eczema.
Most people don't know this, but certain oils like vegetable oils, canola oil, nut oils, peanut oils, and seed oils, are high in Omega-6, that can cause high inflammation levels in your body, which could lead to eczema breakouts.
There's a whole section dedicated to the dangers of omega-6 oils in my program, where I also explain how to properly balance Omega-6 with Omega-3, so I suggest you re-read it because it's very important.
Too much Omega-6 can cause high amounts of inflammation, so in general, you should try to minimize your intake of Omega-6 through these types of foods.
The good fats to eat
• Saturated Fats:
As explained above, Key's theory that saturated fats are bad for you, is pretty much getting debunked everywhere in the science community. An excess of omega-6 and trans-fats are the main health problem, and saturated fats in moderation aren't bad for you!
Here are some reasons for why we need more healthy saturated fats:
√ Cell integrity. Saturated fatty acids make up at least 50% of your cell membranes. Without saturated fats, your cells can loose necessary stiffness and integrity.
√ Healthy bones. Calcium cannot be incorporated into your bones without saturated fat. You need a good amount of your dietary fats to be saturated in order for calcium to be effectively incorporated into your skeletal structure.
√ Liver protection. Saturated fats protect your liver when it comes into contact with alcohol, toxins, and medical drugs. People who don't have enough saturated fats in their diet, can suffer from a poor liver as a result of inadequate protection.
√ Immune system health. Short and medium chain saturated fatty acids have antimicrobial properties that protect you against harmful toxins and bacteria. If you want to improve your skin, you need to heal your gut lining and immune system health. Eating saturated fats is important because it helps build gut lining and strengthen the immune system against foreign toxins.
√ Omega-3 absorption. Your body needs a good amount of saturated fats to better retain Omega-3 fats in your tissue.
√ Vitamin absorption. Saturated fat acts as a carrier for important skin healing vitamins such as A, D, E and K. These are fat soluble vitamins (commonly found in fatty cuts of meat), meaning that they are better absorbed by the body when eaten with saturated fats.
As you can see, saturated fats found in butter, red meat, eggs, and coconut oil, etc., are not bad for you! Don't set yourself back on your health and skin progress by eating a low-saturated fat diet.
• Medium chain fatty acids
The other good fats to eat are medium chain fatty acids.
Medium chain fatty acids are important for your skin, because they help to rebuild and damaged gut lining you might have from an overdose of inflammation. The lauric acid found in medium chain fatty acids also help strengthen the immune system.
The best source of medium chain fatty acids can be found in pure unrefined coconut oil.
I explain about the importance of medium chain fatty acids and how to use coconut oil for your eczema and gut here.
• Omega-3 fats:
Omega-3 fats are a necessary fat that will help repair your gut lining and immune system! Eating a good amount of Omega-3 will help reduce the inflammation in your body, which is necessary in order to help your eczema to clear.
We can usually find Omega-3 fats in fish, seafood, fish oil supplements and algae (seaweed) supplements.
You can improve your eczema by eating healthy fats
Well, I hope this post has helped! If you want to have healthy skin and speed up the eczema healing process, you need to have more healthy fats and less bad ones. 
Personally, I saw a huge difference when I started removing all the trans-fats (margarine, canola oil, etc.) from my diet, reduced Omega-6, and started eating more saturated fats.
Our bodies need an adequate amount of fat to function properly and not to mention, help our gut and immune system. If you're on the 30-day program, having healthy fats is one of the eczema diet pillars, and is necessary to build a strong eczema diet. But hey, that's a good thing! Because, isn't everything better with some coconut oil? 😉
Say goodbye to the bad fats, and follow a HEALTHY fat diet instead. Your skin and body will thank you for it!
---
Are you excited to follow a healthy-fat diet to improve your eczema? Do you avoid Omega-6 and trans-fats? Leave me a reply below!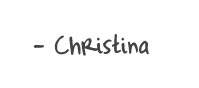 PS: Don't know where to start? Sign up to my free series The Clear Skin Plan !