Gut health isn't only for eczema. In this article I want to share how I was able to  get rid of some other sicknesses through simply healing my gut. Some of these include my chronic fatigue, canker sores, migraines and headaches, and even other issues like a histamine intolerance, unhealthy weight gain and a slow metabolism.
Before clearing my eczema through gut health, I thought it was normal to feel tired and constantly have the flu. I thought a loss of concentration was just a sign of a busy life, and that Monday's were supposed to suck for everyone.
In short, I was making a mistake that many of us make on a regular basis: I was feeling sick, but accepted it as normal. Instead of looking for the root cause, I just told myself: "Well, that's life! Deal with it."
Now while this attitude is necessary for some situations, when it comes to daily life, it's not always helpful to the individual and to what our body needs.
Being constantly tired or worn down is a signal from our body that something is wrong. However because we've become so used to feeling uncomfortable, we often tend to forget that feeling sick isn't normal.
After the program, I came to see my overall health in a new way–and not just the generic "eat right and exercise daily".
When I started to heal my gut and my eczema cleared, that's when I also realized: hey, I'm not sick anymore!
In fact, I noticed that a whole range of sicknesses that irritated me before were suddenly gone.
How could this be?
A healthy gut is the key to overall health.
Our gut makes up for 70% of our immune system, and is the key to not just your eczema and skin problems, but also the many other illnesses that affect us every day.
Today I want to share with you some of the amazing health benefits that I was able to indirectly experience by clearing my eczema through gut health.
If you have any of the same problems or can relate to what I went through, then I'm confident that through healing your gut, you will be able to experience the same results too! 😀
My chronic canker sores, finally under control.
I used to have 3 or 4 chronic canker sores about once every 1-2 months. Ouch, it's painful even in memory! (Just to be clear, canker sores are not the same as herpes or cold sores.)
If you've ever had canker sores then you know that they are just horrible, because in the 10 days that they last, you can't eat, sleep, or talk normally! Even with the expensive numbing creams, they would still be so painful, and I would have to cancel work because of it.
When I started the 30-day program for my eczema, I was actually in the middle of a canker sore breakout. However, almost immediately after I stopped eating inflammatory foods and eczema triggers, my canker sores started to go away! This was the first time that I saw a real connection between inflammatory foods and canker sores.
Researching deeper I found that canker sores can actually be a side effect of autoimmune and inflammatory diseases, as these diseases can disrupt the mucous membranes that line the mouth.
This means that if you have an unhealthy gut and immune system, it's very likely you could have canker sores as a side effect.
Personally, in the last 2 years, I've managed to get my canker sores completely under control to the point where I've only had 2 small breakouts this past year, and they didn't last more than 2 days. Since healing my gut, my year has consisted of 361 days without canker sores! Sweet sweet relief. 😀
Update: I recently noticed that my canker sores are closely related to eating gluten (possibly due to the fact that canker sores are a side effect of autoimmune and inflammatory diseases, which gluten tends to irritate). If you have issues with canker sores, simply going on a low-inflammatory diet or just stopping gluten for a while could really help things improve!
Healthy weight loss.
I used to weight-train 3 times a week, go running once a week, count my calories, cycle my carbs and fat, count every gram of protein, and STILL I had problems with my weight. No matter how perfect my diet or the hours I would spend exercising, I wasn't able to lose the unwanted pounds.
I'm not the only one either: I've seen lots of cases where people strictly follow every weight-loss diet fad/plan perfectly, and sadly they still have problems with unhealthy weight gain and diabetes.
If you also experience weight problems, then you may be interested to know that scientists have discovered a very strong link between weight gain and an unhealthy gut!
You can read more about it in this article called "How gut bacteria affects your weight", where it explains that an imbalance of good bacteria to bad bacteria in your gut flora can actually cause you to store excess fat in your system—no matter how much you're exercising, counting calories, or starving yourself!
The article goes on to explain how having a healthy gut flora with a proper balance of bacteria is extremely vital to helping you to lose the unhealthy pounds–much faster and more permanently than any other fad, quick-fix diet.
Nowadays, I don't count calories and if I'm lucky I'll find the time to squeeze in a short training session twice a week. However, I found that even though I don't put as much effort into it as much as in the past, (and even with my intense love of chocolate) I don't gain excess or unhealthy weight, AND I've managed to lose fat around stubborn problem areas.
Having a healthy gut really does naturally help your body to lose weight without needing to starve yourself, go on a juice cleanse, or spend endless hours exercising. Try it for yourself and see!
Alertness and concentration. OMG I want to wake up in the morning!
Do any of you experience chronic fatigue? My husband used to joke that if he didn't wake me up I would sleep half the day! Sadly this was kind of true. I used to always have a problem with fatigue, and I would constantly feel drowsy and tired all the time. Concentrating on a task was really difficult, and mornings….don't get me started about mornings!
Chronic fatigue effects millions of people worldwide, and is a real problem.
However an even bigger problem is that we're used to it happening so often that we tend to accept it as normal, even though studies have continuously linked foggy thinking or tired feelings to the effects of inflammatory foods that hurt your body.
These inflammatory foods (like gluten or sugar, etc.) can affect your gut's health and wear down your overall immune system performance, giving you brain fog and making you feel tired and exhausted.
If you also have a problem with feeling constantly tired or fatigued, then one way to start increasing your energy levels is by eating foods that help to grow good bacteria in your gut and by staying away from inflammatory foods that can cause you to be fog headed and tired.
I used to think fatigue and feeling sleepy was normal, but now that my gut is healed I have way more energy, alertness, and I actually feel happy to get up in the morning!
Increased immune system protection and recovery time.
As I mentioned earlier, in the past I would get sick and feel tired quite often. Actually, it would happen so often that I was more used to being sick than being healthy. Popping aspirin or medicine for allergies became so normal to me that I often carried them around in my bag!
After clearing my eczema I came to understand that constantly being sick wasn't normal. (Sign up for my Flawless Training series to see my whole story.)
Headaches, flus, parasites, infections, and viruses, we're not supposed to contract these! This is what our immune system is supposed to help us fight, although it can't do that unless we take care of our gut, which comprises more than 70% of it.
Our gut and immune system's health are practically braided together, and if your gut is operating at full capacity, then your immune system is able to work right along with it to keep us healthy and away from sicknesses.
Now that my gut is healed I don't get migraines or headaches like I used to, and if I do get sick I'm able to recover at a much faster pace.
If you also want to get rid of your migraines or recover faster from the flu or fevers, then put your gut's health at your top priority.
No more histamine intolerance.
I've talked about histamine before (here), but I just want to share this again real quick, as I know some of you have problems with high histamine levels.
Studies on histamine show that an unhealthy gut is one of the reasons for many people suffering from a histamine intolerance. This is because when you have an unhealthy gut, you could also have an excess of small intestinal bacteria (SIBO).
The problem with the SIBO bacteria overgrowth is that they start to create excess histamine from an amino acid called histidine, even without you consuming histamine foods.
This means that if you have a bacterial imbalance in your gut, cutting out all the histamine-rich foods still won't do you any good, because of these bacteria creating excess histamine.
When I was suffering from an unhealthy gut, I couldn't consume histamine rich foods without breaking out in a rash on my neck and cheeks. However, now that I've dealt with my digestive issues and got rid of the bad bacteria that was causing the excess histamine in my body, I'm now able to return to some histamine rich foods without experiencing such negative side effects. Like chocolate, bacon and red wine! 😀
If you have a histamine intolerance and find yourself breaking out EVEN with avoiding histamine rich foods, then healing your gut should be the next step for you to take in order to see progress. (More on histamine and eczema here)
I'm so glad I chose to clear my eczema through diet and gut health
It's benefits like these that makes me so happy I chose to clear my eczema through gut health, and why I encourage you to do the same. It may take more dedication, but in the end the results are longer-lasting and are so worth it!
By choosing to heal your eczema through gut health, you will indirectly strengthen and heal other parts of your body.
Isn't that amazing? 😀
I hope this article gives you some encouragement to keep taking steps to improve your gut and immune system. Healing your body is never time wasted!
---
What about you? Do you have any questions about diet and gut health? Leave me a reply below, I look forward to your comments!
Also, don't forget to pin or share this article with a friend or someone who needs it! 😀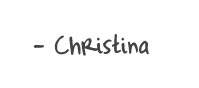 PS: Don't know where to start? Sign up to my free series The Clear Skin Plan !