If you have eczema, perhaps you've been told by many doctors that eczema has nothing to do with the inside at all. Maybe you're told to simply moisturize more, shower less, and change your soaps or shampoos to "dermatologist-approved" ones.
However, this general advice – to only treat eczema as an outside condition – leaves a lot of our questions unanswered.

If our present methods of treating eczema are working as well as doctors claim, then why is it that for the past 50-years, the eczema rates have gone higher and higher?
What makes eczema appear so randomly?
Why is it seen in people who never had it before?
Why is it so difficult to get rid of?
Why does it keep coming back?
Do any of these common questions ever cross your mind?
As someone who struggled with chronic eczema breakouts for 12-years, this was the situation I often found myself facing. Like many of you, I was filled to the brim about eczema questions! However, when I was constantly told that the cause of eczema was "unknown" and when my doctor brought me the sad news that I would have to use a steroid cream for the rest of my life — That's when I decided to research the answers myself!
This article is my research for the past 5-years on eczema causes, that can hopefully shed some light on common eczema questions! If you're an eczema sufferer, who's also tired of not getting answers, and if you also want to know the truth about where eczema comes from, then this article is for you. 🙂
Why are eczema rates continuing to rise?
In this day and age, it's not uncommon to see huge leaps in technological advances. You can call your best friend across the world with the press of a button, or see what a Victoria's Secret model is having for lunch by getting on Snapchat or Instagram.
But the eczema world, in contrast, hasn't changed much. While there continues to be new treatments for major skin diseases (such as psoriasis and acne) when it comes to eczema, there are still very large needs being unmet.
A recent study found that eczema in adults rises as high as 10 percent, suggesting that eczema is no longer a "childhood disease", but something that persists until adult life. Further, 3 percent of US adults have eczema requiring systemic therapy.
So why is it that we STILL see these rates continuing to rise, and why is it spreading to adults?
According to the National Eczema Association, this discrepancy stems, in part, from an incomplete understanding of the disease. For many years, there has been a lack of proper treatments due to an active debate about whether the cause of eczema is in the skin itself (outside) or immune-driven (inside).
In other words, until we understand where it comes from, proper treatments cannot be developed, proper advice cannot be given, and eczema rates may still continue to rise!
What's the missing piece to the eczema puzzle?
Perhaps the main problem is that for many years, there has been a strong-rooted belief that the primary defect or cause of eczema, is ONLY in the skin itself.
According to past studies, eczema was typically considered an outside disease, because it was often present in people who were lacking filaggrin expression in the skin.
People who had less filaggrin were shown to be more likely to have dry, easily cracked skin that could express itself as eczema. This is where our belief that we should "moisturize as much as possible" came about.
However, while this explanation sounded like the missing piece needed, some would disagree.
If lack of filaggrin was the cause, then why didn't moisturizers (made to fill in missing filaggrin gaps) stop people from breaking out? Also, if lack of filaggrin is mainly genetic, why did people who never had eczema before suddenly develop it?
Doctor's couldn't answer! This forced researchers to look into other causes to find the missing piece they were looking for.
Because of the inconsistent evidence that eczema was primarily caused by outside defects, a new hypothesis would arise. What if the primary defect was NOT on the outside, but rather from the inside. What if eczema was an autoimmune disease?
Autoimmune disorders: when your body attacks YOU.
First, in order to see how eczema could be considered an autoimmune disease, we need to look a bit at how autoimmune disorders work.
According to the National Institute of Health, an autoimmune disorder occurs when the body's immune system [over-reacts], releasing interleukins that mistakenly starts to attack and destroy healthy body tissues [instead of attacking antigens.]
This wrong response results in the damage of tissues, which some believed could result in an eczema breakout. This would make eczema not a skin disease, but rather an autoimmune condition.
Sound a bit complicated? Let's bring it to real life. Imagine you are a busy executive who had a long, tiring week. Somewhere between picking up the kids from daycare and holding a meeting in the office, you caught one of the most common antigens, the nasty flu virus!
When this happens, your immune system is instantly activated to fight the flu virus (antigen). After a couple of days, the flu virus dies, and you're ideally back on your feet in no time!
However, if you have an autoimmune disorder, there's something different about the way your immune system works.
To see what's different, imagine the exact same above scenario, except you have an autoimmune disorder: so you catch the flu virus, and your immune system gets activated, much like anyone else's. However, instead of JUST stopping with the flu virus, your immune system STAYS active!
As a result, the body sets off a wrong reaction that destroys your normal healthy tissues, resulting in autoimmune conditions or diseases.
Some common autoimmune diseases are:
Asthma
Rheumatoid arthritis
Lupus
Celiac disease
Multiple sclerosis
Type 1 diabetes
And many more.
In short, autoimmune diseases/conditions are the result of your body attacking you, instead of the antigen.
How autoimmune eczema breakouts start
Now that you understand how autoimmune diseases occur (as a result of your body attacking your own tissues!), you might be wondering how autoimmune eczema breakouts start. And you're not alone on that one!
Scientists studying auto-immune disorders found that an autoimmune disorder that goes on for a long time, may eventually result in an outbreak of eczema.
Lets look closer at how that happens:
When an autoimmune disorder is left untreated, the immune system is over-reactive and you go from autoimmune disorder to autoimmune condition.
In an autoimmune condition, the body's tissues get mistakenly attacked by your over-reactive immune system! Here, a couple of things occur:
– The first is that histamine is released from mast cells. This creates high levels of inflammation, and can also create feelings of itchiness. This is why the FIRST sign that you have eczema, is itchiness. If you scratch at a spot of skin, your body releases more histamine, making that spot more and more itchy!
– Secondly, the immune system can STAY activated. This one is more dangerous, and happens because you haven't yet removed the antigen! (For example, in the autoimmune disease, celiac disease, the patient recovers by removing gluten, the antigen that is over-activating her immune system.) If the antigen is not removed, more self-damage is done, tissues continue to be attacked, and more histamine is released.
– Finally, we don't know the exact time-frame for when it happens, but if the immune system stays over-reactive for a long period of time, then eventually, visual symptoms of an allergic response, such as red, raised, itchy skin (eczema) is produced all over the body. Research suggests that THIS is how an eczema breakout starts.
While some doctors tend to disregard this hypothesis, to others, it seems to make a lot of sense.
– The autoimmune eczema hypothesis explains why some people "randomly" have eczema break-outs, even if they've never had eczema before. (As a result of their immune system being over-activated by antigens)
– It explains why people's symptoms can get worse after their medications (over-suppressing your immune system with oral steroids can over-activate your immune system once you stop)
– It tells us why steroid creams often stop working for people with eczema, and why they do not prevent the break-out from coming back. (If an eczema breakout is autoimmune, the cream can only help with itchiness, but it will not prevent your eczema from coming back.)
– Finally, it can also explain why adults continue to have eczema, even past childhood years. (An autoimmune disorder has no time limit – it can occur at any point in life)
Can autoimmune eczema be proved?
Recently, there has been a light of hope that is starting to gather a lot of buzz amongst researchers studying eczema. The finding is so brilliant, so clear, and answers so many of our questions about eczema, that researchers are hoping that this is finally the truth we've been looking for!
The attention that is driving many researchers to re-think the way they look at eczema, is cited around a new eczema study, that was officially published in the Scientific Journal of Allergy and Clinical Immunology.
According to researchers,this could be the study that finally proves that eczema is an autoimmune disease.
In New York, a team of researchers who were treating eczema patients, found that the eczema symptoms of their patients disappeared while taking a drug for autoimmune disease!
The people taking the drug had less expression of genes, that normally were over-expressed in people with eczema, and (most importantly), their skin cleared up!
According to head researcher, Dr. Emma Guttman-Yassky, "This study is the first evaluation of a treatment that targets specific immune proteins in atopic dermatitis, where mechanistic changes track closely with clinical measures of disease and relief from it."
– In other words, this is the first study where researchers were finally able to monitor how eczema improved with an autoimmune drug. The hypothesis that eczema is an autoimmune disease, is looking promising!
But the auto-immune eczema connection doesn't stop there. For years there have been speculations for years about eczema being linked to the immune system.
– For the longest time, doctors have been reporting that immune-suppressant drugs (used to stop the immune system from over-reacting) helped to reduce eczema symptoms in patients.
– Additionally, surveys showed that people with eczema commonly had the most common symptoms of autoimmune disease, like elevated IgE's, hormone dysregulation and thyroid disorders.
– It is also common for eczema patients to have a history of other autoimmune conditions such as asthma, chronic arthritis, or diabetes.
Although it wasn't until now, that we finally understand why.
What does that mean for people with eczema?
Now if it's your first time hearing about this, then you might feel a little mind-boggled about what that means for you, with eczema.
After all, if eczema is auto-immune, does that mean we need to all start treating eczema with auto-immune drugs or start suppressing our immune system?
Well, thankfully, no. While some might want to jump on the drugs, I'm not sure more medicine is necessarily the answer.
However we can consider some things:
– Gut health plays a major role. As Hippocrates stated 2,000 years ago, all disease begins in the gut! Including (or should I say especially) autoimmune ones. Many autoimmune disorders, including eczema, can occur if you don't pay attention to your gut's health. If your breakouts started randomly, this could be a sign that you have an autoimmune disorder, and you need to take care of your gut's health!
– Diet is extremely important. Many of the antigens that over-activate or overwhelm the immune system can be found in our food. As I talk about in my training series, (and throughout this site) you need to get rid of your eczema triggers (antigens) if you want to see results on your skin! If you already started eliminating the main food triggers like gluten, dairy, and sugar, then this is a great place to start.
– Stress and hormones must be monitored more closely. One antigen that has been shown to over-activate the immune system, and also affect gut bacterial balance, is chronic stress. This is why many eczema breakouts can often be related to stressful times. If you notice that your breakouts are more around times of stress (your period, pregnancy, changing jobs, a new child), then this could be one antigen that is affecting you.
The good news is that if DO you have eczema, then treating it from the inside (for ex: focusing on your gut and immune system's health, while removing antigens (eczema triggers) like in my program), would be more highly effective than treating it only on the outside.
And it also means — perhaps more importantly — that now that we are finally closing in on the REAL causes of eczema, we can expect to see better eczema treatments, in the medical world and personally! 😀
We are finally proving that eczema starts from within!
Well I really hope this article was insightful in helping you know more about where eczema really comes from, and was able to encourage you to start treating it from the inside! There needs to be a change in the way we treat eczema, and this is my way of getting the message out there.
Personally speaking, I'm very excited to see that there's finally more research out there about eczema's inner causes! I've always been a huge believer of taking care of eczema from within, which is why I started clearing my skin through gut-health several years ago. I hope to touch more on this topic soon!
While lotions and creams can help manage your symptoms — eczema is no longer considered JUST a skin disease. If you want to get rid of it, if you want to control it, if you want to be eczema-free – then focus on treating it from within. You just might be surprised at the results you get.
---
Were you also told that eczema had nothing to do from within? Did this article help you know where eczema comes from? Leave me a comment below and don't forget to share this article with a friend or someone who needs it too! 😀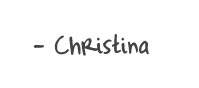 PS: Don't know where to start? Sign up to my free series The Clear Skin Plan !