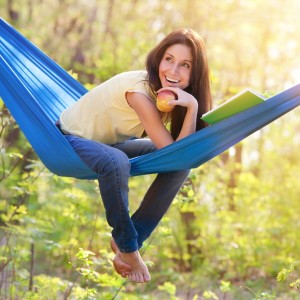 Have you ever wondered what the glycemic index is? Or maybe you know but aren't really sure how to use it. In this post we'll be going over some useful information to help you learn how to use the glycemic index to improve your skin and eczema!
Recently I've been getting a lot of questions surrounding the glycemic index and how to know what types foods are "safe" to eat. Here's a recent email from one of my clients (published with permission) to give you an example of what I mean:
"Hi Christina,
Thanks so much for all your information, I'm really looking forward to starting the program! I have eczema on my hands, and sometimes I have little blisters that crop up making it really painful, as you know. I just finished reading the book, and I have one question. I looked up the GI levels of white rice, and I saw that they were pretty high (around 55+), even if technically white rice is a "safe" gluten free food to eat. In this case, should I just stay away from white rice altogether even if it's gluten free? The same goes for gluten free pasta. I bought a gluten free pasta that's made with rice flour, but isn't rice flour high on the Glycemic Index? Just a bit confused on how to proceed.
Thanks for the help!
Michelle"
I want to share some of the things in my response to Michelle because I know there's a lot of you who also have this same question. To be honest, I used to have had the same problem myself when I first started researching into gut health. I saw that many of the foods that were technically "safe" like brown/white rice, oats, gluten-free pasta, gluten-free cereal, quinoa and gluten-free chips, had very high Glycemic Index (GI) levels, and before I researched fully I wasn't really sure about what to eat.
I'm aware that this can be kind of confusing, so I'm going to go into more detail about how to use the Glycemic Index and also share with you my 5 simple rules that I use to determine what foods are "safe" to eat for my eczema and skin.
If you're starting the 30-day program, then you already know what the Glycemic Index is, as I've talked about it in my book. But for those of you who aren't familiar, here's a short rundown.
What is the Glycemic Index and how does it relate to eczema?
The Glycemic Index was originally created to determine what types of foods raise the body's blood sugar faster than others, on a scale of 1-100. With the very few exceptions, the majority of these foods are all carbohydrates, as most proteins and fats do not raise body blood sugar.
As you know, one of the most effective ways to heal your eczema is by lowering the amounts of inflammation in your body. Sugar–whether through direct sugar or by high body blood sugar– is one of the main culprits of inflammation, and it can also do some direct damage to our gut and immune system.
High amounts of sugar feeds the body's bad bacteria, creating high inflammation levels, leading to skin problems like eczema or psoriasis. The inflammation caused by high blood sugar can also lead to an overgrowth of bad bacteria that cause yeast and viral infections, heart problems, obesity, diabetes, gout, hyperglycemia, and other autoimmune diseases to name a few.
In order to avoid eczema breakouts and to keep the body's inflammation levels low, people often refer to the Glycemic Index as a way to track their blood sugar levels. Carbohydrates, even if they do not contain actual sugar, can still raise our blood sugar. The Glycemic Index works on a scale of 1-100. The higher the food is on the Glycemic Index, the faster and higher it causes your blood sugar to raise.
This means that in general it's best to avoid foods that rank high on the Glycemic Index if you want to decrease high blood sugar and body inflammation, in order for your eczema to properly heal.
How do you use the Glycemic Index?
There are two important things to remember when using the Glycemic Index:
1. The Glycemic Index is based on how FAST the particular food is absorbed and converts to blood glucose (sugar) in our body, not on how much actual sugar is in the food itself.
Rice, for example, has no actual sugar in the content, however it is ranked 50+ on the Glycemic Index. Why? This is because rice is fast absorbed in our body. The faster a food is absorbed, the faster it can raise our body's blood sugar. Because rice is easily absorbed by our body, it has the capacity to raise our body's blood sugar FAST. Therefore it's considered high on the Glycemic Index, even though it doesn't contain any actual sugar.
2. The Glycemic Index should be used as a guide, not as a rule book. As mentioned in #1, the Glycemic Index is based on how fast a pure food converts to sugar in your body—although this can change depending on different factors. I talk more about this in my book, but basically what you eat with the food, how long the food has been cooked, the ripeness, what you've eaten before, whether or not you've done any activity etc. this can all change how fast the food converts to blood sugar.
Rice, for example, is high on the glycemic index by itself because it's fast absorbed. But if you were to mix it with something else that takes longer for our body to absorb, (like fats, acids, or fiber) it would be absorbed much slower in our body. This means, for example, that rice mixed with fat won't affect the body's blood sugar as badly as rice by itself would.
5 simple rules to help you determine what is "safe"
I know it can sound a bit complicated to know what kinds of foods are "safe" to eat or not, and right now you're probably feeling like Michelle in her email. In other words: what CAN I eat??
Frankly, the answer is neither black or white. Because the glycemic index depends on a lot of different factors, there's no absolute right or wrong way. Sure, you could TRY to stick to all the low-glycemic foods, but that can be extremely restricting and frustrating. So what do you do when even "safe"  things like gluten free pasta or bread, quinoa, potatoes or rice rank high on the Glycemic Index?
Well, I've got some good news for you. You don't necessarily have to give these "safe" things up, you just have to make sure you're consuming them in a way that won't raise your blood sugar as high. Remember, the faster your body absorbs a food, the higher it raises your blood sugar. So obviously, we need to eat foods in a way that our body can absorb them slowly, as to not raise our blood sugar levels.
Here are some rules that help me determine what's "safe" to eat, even if the food is technically high on the Glycemic Index. Feel free to use them for yourself if you find yourself struggling with knowing what to eat!
---
1) Follow the "traffic light" system.
Green means go, yellow means slow, red means stop! –Or in this case, avoid! I try to follow this system when I'm able to look up the food's GI level, usually before I do groceries. This helps me buy foods that are "safe".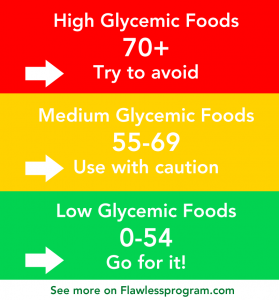 2) Turn HIGH glycemic foods into LOW glycemic meals by adding healthy fats, acids and fibers.
Healthy fats, acids, and fibers are three things you can use to slow down how fast your body consumes something, thus reducing the blood sugar level. Because the body has to work extra hard to digest these factors, it causes whatever other food you're eating with it to slow down as well. Remember, the fats have to be healthy fats like extra virgin olive oil, coconut oil, MCT oil, or even the natural fats found in ground beef or egg yolks. Fibers you can find in vegetables like greens, broccoli, avocados, carrots, etc. Acids include apple cider vinegar, lemon, balsamic vinegar, or white vinegar.
Whenever I cook, I run an equation through my head that looks something like this:
High Glycemic food + (Fat/Fiber/Acid) = Low Glycemic meal
Example :
Gluten free rice pasta (high GI) with ground beef  (fat) and vegetables (fibers) = low glycemic meal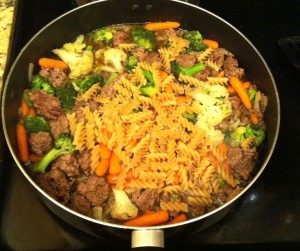 3) The "whole-er" a food is, the better.
I know it's not technically a word, but there is a lot of truth in it. The "whole-er" or more whole a food is, the lower it will be on the glycemic index. Obviously in contrast, the more a food is processed, the higher it is on the glycemic index. Processed foods are usually stripped of fibers, vitamins, and fats, meaning that the body absorbs them faster, which raises our blood sugar faster as well. Foods that are raw, whole, or cooked al dente are better to eat.
For example, a whole apple (that still has natural fibers intact) has a low GI of 38, but apple juice (broken down, no fibers) is higher at a GI of 48-55.
In this sense I try to have a rule that when I eat high glycemic foods, I eat them in whole form—like boiling my potatoes just until al dente, (48 GI) instead of mashing them (70 GI). Of course, to be completely sure, you can never go wrong with adding a bit of fat.
Example:
Potatoes boiled al dente, then chopped and quickly sautéed in the pan with garlic and olive oil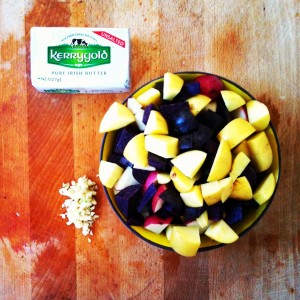 4) Eat high glycemic foods AFTER an exercise or activity.
If you know you're going to be in a situation where you have to eat a high glycemic food, (like a friend's party) try to do a workout or exercise first. This raises your body's metabolism levels, helping to lower the impact of your body's blood sugar. Sometimes I'll eat a gluten-free, dairy-free brownie, or a gluten free sandwich after I've exercised for the day. It makes me happy, and hey, we all deserve a treat from time to time! 😉 As long as you don't overdo, there shouldn't be a reason why you can't.
Which brings me to my last rule.
5) Use common sense.
I know I've said it many times, but I can't emphasize how important it is to keep everything in moderation and to use your common sense. Only you can be the judge of what you eat, and ultimately it's your responsibility of what you put into your body. If I eat a huge serving of gluten free potato chips (65+ on the GI), I won't go and eat a bunch of gluten free cookies right after—even if they are "safe".  I know that this would probably raise my blood sugar levels and possibly irritate my eczema. However, if it's a couple of days later, and I've done a vigorous exercise or I know my blood sugar levels are low, if I did have a cookie, it would be fine.
The glycemic index is meant as a guide, so it's up to you to understand your body's levels and to know what you can handle. The easiest way to do this is to use your common sense, and keep everything in moderation!
---
Following these simple rules are a good way to determine your levels, and keep your body free of high sugar inflammation. If you have the full 30-day program you should also be able to access the Flawless Program glycemic index documents where I explain more about how to use the GI in regards to eczema and skin.
Hope this was able to help you on your way to healthy skin! Do you use the glycemic index to determine the sugar levels in your body? Leave me a comment below and don't forget to pin or share this article with a friend or someone who needs it! 🙂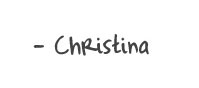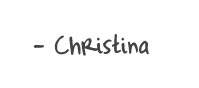 PS: Don't know where to start? Sign up to my free series The Clear Skin Plan !