I want to talk more about gut health in relation to skin, because it's something very important for anyone suffering from eczema, acne, psoriasis or any other skin problem to know about.
So important, in fact, that I created a FREE video series about how I improved my diet and gut's health to completely clear my skin!
If you want to watch the short video series, you can do so here: Free video: The Key to Clear your Skin!
For those of you still reading, let me tell you a bit about myself.
I used to be troubled with chronic eczema since I was 8 and no matter what creams, medications, antibiotics, or medicines I put onto or into my body, it never seemed to go away!
It wasn't until 12 years later that I found out the problem wasn't just what I was putting onto my skin, but also what I was putting into my body–specifically, what was affecting and inflaming my gut and triggering my breakouts.
Realizing this, I took time off to go fully into the realm of eczema and gut health. It took me some years, but finally I developed a strategy that would completely clear my skin, and quite frankly changed everything for me.
That's what made me create this site! I want to help you learn how to find your triggers, and (if gut health is your problem) use gut health to clear your skin.
On this site you'll notice that I talk a lot about eczema diet and gut health. To help you understand why I believe that you have to improve your diet and gut's health to clear your eczema, let's go a little deeper…
Before anything else, you need to understand that your immune system is extremely important. Your immune system helps you fight against bacteria, potentially foreign bodies, toxins, poisonous bacterial strains: literally everything.
If you have the flu, for example, your immune system would play a big role in helping your body to get rid of it. In the same way, if you have a disease like eczema, your immune system is supposed to help your body to heal it. Basically, it's the thing keeping the bad viruses out, and keeping you alive!
So where does the gut come in?
The gut plays a huge role in immune system health, as it comprises more than 70% of your body's immune system. That's why the health of our gut is so important! If your gut is unhealthy, it will also drag down your overall immune system's health.
One important part of the gut is called the gut flora, and it contains an uncountable amount of bacteria (both good and bad). Now when I say uncountable, I'm not exaggerating. There are trillions upon trillions of bacteria in your gut flora, currently more than people on this earth!
Because we have so many bacteria, it's extremely important that we keep them in balance. Scientists and experts studying the gut biome, suggest that this balance should be about 80% good bacteria to 20% bad. Now these levels can dip a bit, but as long as we stay in the majority of this balance, our gut and immune system are able to function most efficiently, and our body overall stays in good health.
However, it's easier said than done. As much as we'd all love to be in perfect health with a the IDEAL balance of good bacteria to bad bacteria, poor nutrition habits get in the way.
Processed foods, sugary foods, chemically enhanced junk foods, medicines such as antibiotics, birth control, aspirin, topical steroid creams, and other factors all have a negative effect on the balance of our gut bacteria.
Over time, these types of foods, medicines and products can increase the amount of bad bacteria, causing high amounts of inflammation in your gut.
How inflammation affects eczema
Let me explain how this happens: when your body has too much bad bacteria (caused by poor nutrition), it creates an inflammation response, in order to "kill off" the excess of bad. Ever gotten a hot fever? That's the body's inflammation response trying to burn away whatever germs or bacteria caused you to get sick. The more bad bacteria in your body, the higher the inflammation.
However, even though this gut inflammation can be good for getting rid of viruses like the flu, too MUCH inflammation over a long period of time can start to do some major damage.
Increased inflammation can start to wear down on the walls of your gut lining, creating problematic holes and spaces. This is what I refer to when I talk about leaky gut syndrome, compromised, or permeated gut.
Through these holes and spaces, trillions of bad bacteria are then able to enter your blood stream, causing infections and viruses, creating other major immune system diseases including intestinal problems, and cancers.
How the skin/eczema is related to the gut
Sadly, it doesn't stop there. A leaky gut produces a mean double-edged sword, because not only do the bad bacteria enter your blood stream (as well as other things like: half digested foods, toxins, and other nasty stuff), but when your gut and immune system is damaged, you become susceptible to a wide range of diseases, making your body very weak to heal.
This is how some people can randomly experience a lingering eczema breakout even if they've never had problems with it before. For example, let's say you get an eczema breakout because of some heavy perfume. Now, if your immune system is working healthily, your body should be able to repair the damage, and it shouldn't last more than a week or so. However, if your immune system is weak, your eczema problem can last longer, as your body isn't able to heal as efficiently.
Also, there's another way the skin gets damaged.
Did you know that our skin is the body's largest elimination organ? That means that the body often uses the skin to get rid of bad bacteria and toxins — especially when our gut and immune system is in poor health.
Think of the trillions of bad bacteria that were leaked into your blood stream via your gut, along with the other toxins and molds. It's essentially like rolling through the dirt, grime, and garbage EVERY day! Gross.
Now one or two times this might just manifest as a little rash, a pimple here or there that you can fix with some cream. However, if the gut is continually in a state of inflammation and your immune system is too weak to help your body heal, these skin problems start to stay and linger, creating eczema problems that never seem to go away.
I cannot emphasize this enough: if your gut is always inflamed, it drags down your immune system's health, and your skin will suffer as a result.
So what causes inflammation?
Now you might be thinking to yourself, "well, I'm not eating any inflammatory foods, I don't think my gut is inflamed, what does this have to do with me?" and frankly, I thought the same thing too… Until I realized that inflammation isn't as obvious as it seems–in fact, you could have a leaky gut without even knowing it.
A lot of people think that just because they don't have allergies to a certain type of food, they can eat it all they like. This is a misconception as some particular foods cause an unnatural amount of inflammation in the body–and while it's okay to have them occasionally, having them too often could lead to a constant state of inflammation.
A few known gut inflammation triggers are foods like wheat (gluten), sugar, and soy to name a few. Some people can also experience inflammation by things like caffeine or alcohol, and there are even more things like certain medicines and antibiotics.
These products aren't necessarily bad for you, but because they contain properties that the gut considers as "foreign" or "toxic", they can trigger high inflammation responses.
Additionally, steroid creams can also leak into the bloodstream, causing inflammation in your gut. This could be one reason for why a lot of people with eczema usually have weakened immune systems.
How to use diet and gut health to heal eczema
If you've been following along, then you may have come to the conclusion that if you want to get rid of your eczema, you're going to need to lower the inflammation to heal your immune system and gut…and you'd be right!
Studies have continually showed that an increase of prebiotic or cultured foods can help in nourishing good bacteria. Vitamins B6 and C are also beneficial to help the gut lining to repair. You can also start by eliminating the inflammatory foods I mentioned above.
Additionally, you need to also find what triggers your eczema. The problem most people have is that they have no idea what could be causing their eczema; whether it's in food or products. Everyone is different, and as part of healing your gut, you also need to find out what specific triggers inflame you the most, to avoid breakouts in the future.
In short: look into diet and gut health to heal your eczema
Creams, medicines and antibiotics are not a permanent solution for clearing your skin.
I suffered from eczema since I was a child, tried many different creams, but nothing seemed to work! Hundreds of dollars spent on doctors and dermatologists didn't change my skin condition, and it also didn't help when they told me there was nothing I could do about it.
I hope this article helps you understand that eczema isn't just a simple skin disease! It's often a symptom of something much deeper, and if you don't find out what triggers your eczema or start healing your immune system, you may never get better.
By changing what I ate, and healing my gut, I cleared my skin completely—and you can too!
It all starts within you. Heal your gut, and you'll clear your skin forever.
---
If you have no idea where to start, check out my free video series: Free video: The Key to Clear your Skin!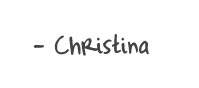 PS: Don't know where to start? Sign up to my free series The Clear Skin Plan !