Did you ever want to know which exact vitamins, supplements or products can make your skin glow, or give it that enviable smoothness that it seems only supermodels have?
Well, you're not alone! It is recently estimated that the sales of vitamins, minerals, and supplements (including those for the skin) are found to be somewhere in the $4 billion range! That's a lot of us looking towards supplements to self-improve.
But amongst all the brightly coloured bottles, shakes, and powders that all promise clear soft skin — how do we know which one really works?
Today, in my latest video, I talk about how to find the best skin supplement that can dramatically improve not JUST dry skin, but also wrinkles, eczema scars, acne scars, cellulite, and much more!
In this video I explain:
– why every single person NEEDS this supplement ( and why you get dry skin without it)
– the TOP CRITERIA to make this supplement work (you don't want to miss any of these!)
– how to find the exact one I use (to keep your skin flawless!)
The best news? It's only one ingredient, 100% natural, and you can notice the difference in your skin after just weeks!
Hope you enjoy the video! 🙂
---
Sources from the video:
Link to ones I use: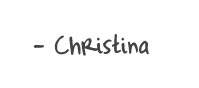 PS: Don't know where to start? Sign up to my free series The Clear Skin Plan !