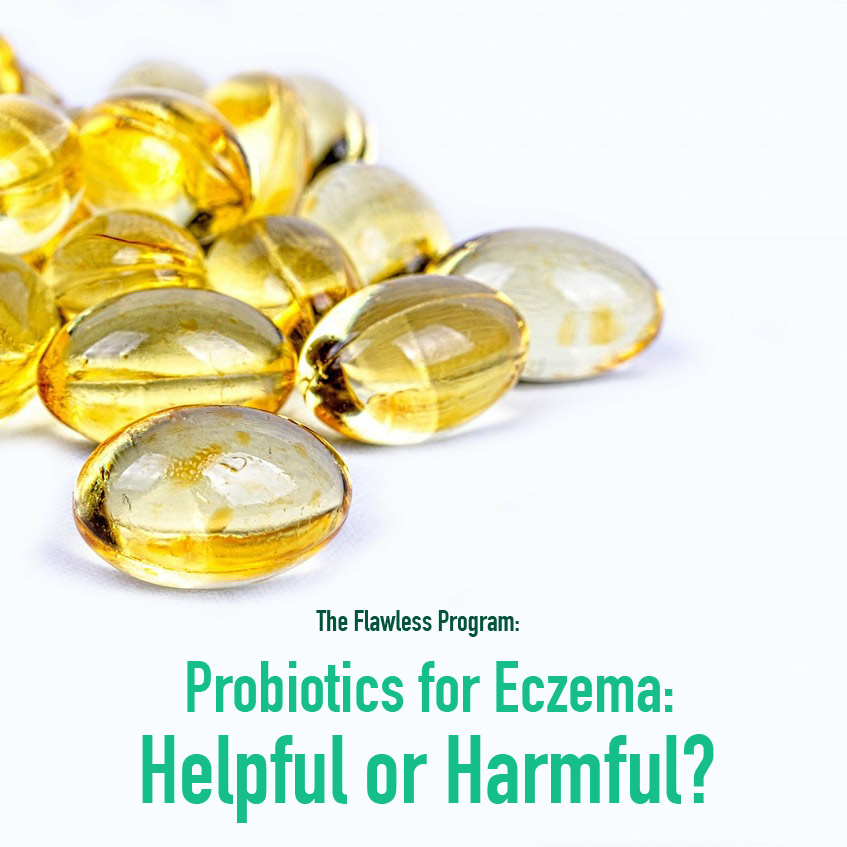 As some of you know, I've been sharing in-depth about how my gut's health was extremely important for me to heal my 12-year eczema.
My recent video series: the key to clear your skin, was viewed by thousands of people all over the world, and is fast becoming one of the biggest resources on the gut-skin connection.
A huge thank-you to each of you who helped me share — It's amazing how many people are getting results by clearing their skin through gut health!
As a result of sharing this connection of eczema and gut health, I've recently been getting asked a lot about probiotics. Namely, if it's helpful or hurtful to supplement with probiotics to help the gut and skin clear faster.
That is what we'll be covering today!
In this guide:
– What are probiotics?
– What are they used for?
– MAJOR things to consider before taking a probiotic
– How to choose a probiotic when you have eczema
– Natural probiotic/prebiotic foods (AKA: superfoods that help to grow healthy gut bacteria!)
If you've got a question on probiotics for your skin and eczema, then this is the guide for you!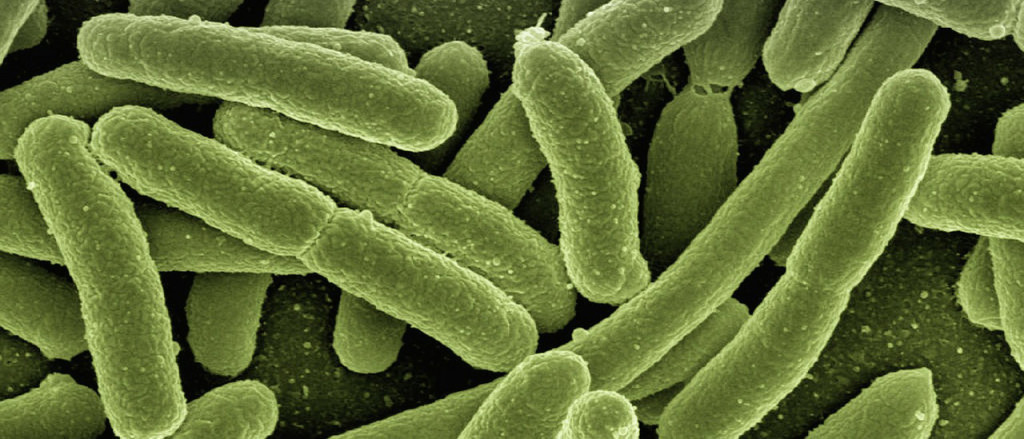 What are probiotics?
The first thing to know about probiotics is that they are a type of bacteria. Now don't worry — while some of us may associate "bacteria" with something bad, it's actually quite normal to have bacteria in you!
In fact, our body is composed of trillions upon trillions upon TRILLIONS of bacteria: some are good and some are bad, and they do different things.
Probiotics make up for the majority of the "good bacteria" found in your body, and are believed to be beneficial for digestive health and in some cases to improve eczema conditions.
While research is not YET clear on the effects of all the trillions of species we have in the body (because that would take centuries of studies), there are certain strains of bacteria that have been well-studied and that stand out: either as "good" or "bad", due to their side effects.
Take look below and see if you can recognize some of the major bacteria.
Since we're talking about eczema and the skin, I've highlighted those found in most skin conditions: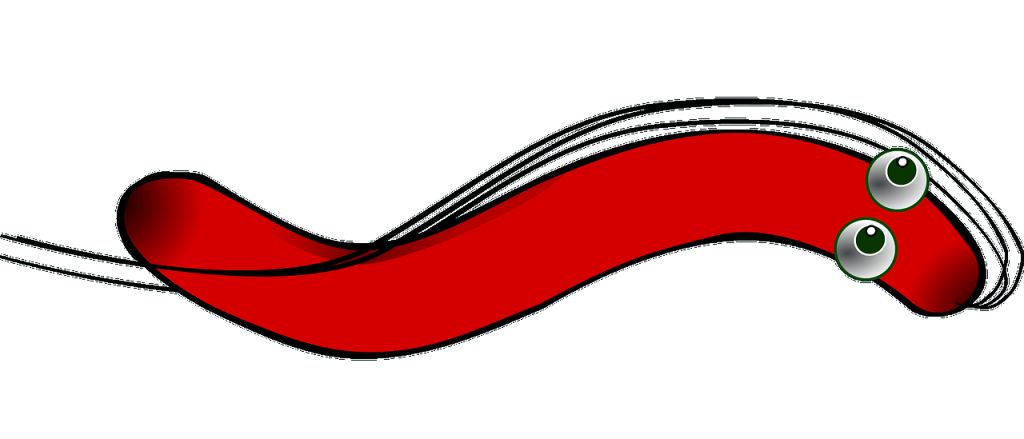 Bad bacteria (the bad guys):
Yeast: yeast infections, yeast overgrowth, yeast skin infections
Clostridia: gas gangrene, colitis, or tissue death
Streptococci: strep throat, pneumonia, and meningitis
Staphylococci: skin infections, staph, boils, pustules, etc.
E. Coli: food poisoning, digestive sickness, etc.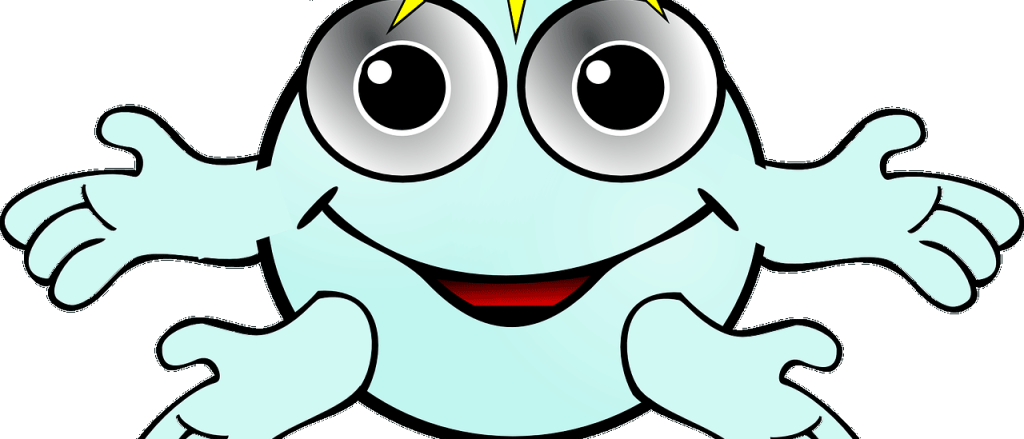 Good bacteria (probiotics):
Lactobacillus (Lactobacillus acidophilus, L. acidophilus — There are more than 80 species of the Lactobacillus genus of probiotics): produces lactic acid and hydrogen peroxide which creates unfavorable environments for the growth of harmful bacteria.
Bifidobacterium bifidum: helps with constipation,  repairs stomach ulcers and damaged gut lining, improves skin conditions
Streptococcus thermophilus: relief from abdominal cramps, diarrhea, nausea, and other gastrointestinal symptoms
Bacillus Coagulans: relief from inflammatory bowel disease, irritable bowel syndrome
For a full list of probiotics and their benefits, see here: Probiotic Strains and their Benefits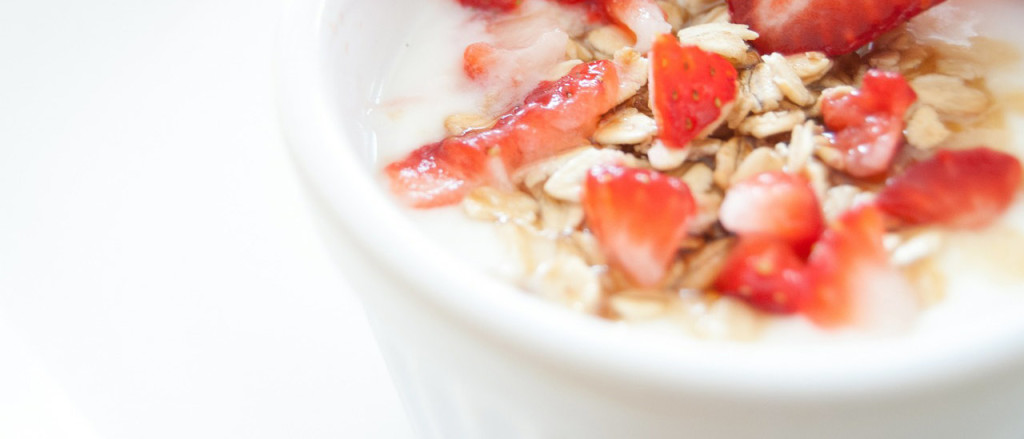 Where are probiotics found?
It wasn't until the late 1990's that probiotics made a massive wave in the Health & Supplement industry. You probably first heard about probiotics from yogurt — you know, "the trillions of trillions of good LIVE bacteria!"
Since then, probiotic awareness has been growing, and according to the Transparency Market Research, the global probiotic supplement market is expected to reach an astonishing amount of $45 billion by 2018!
Those are not yogurt sales.
Probiotic bacteria can currently be found in three main places:
In the body: intestine, gut, digestive system
In foods: probiotic supplements, fermented foods, fermented milk products, fermented teas
In dirt or soil: soil-based probiotic supplements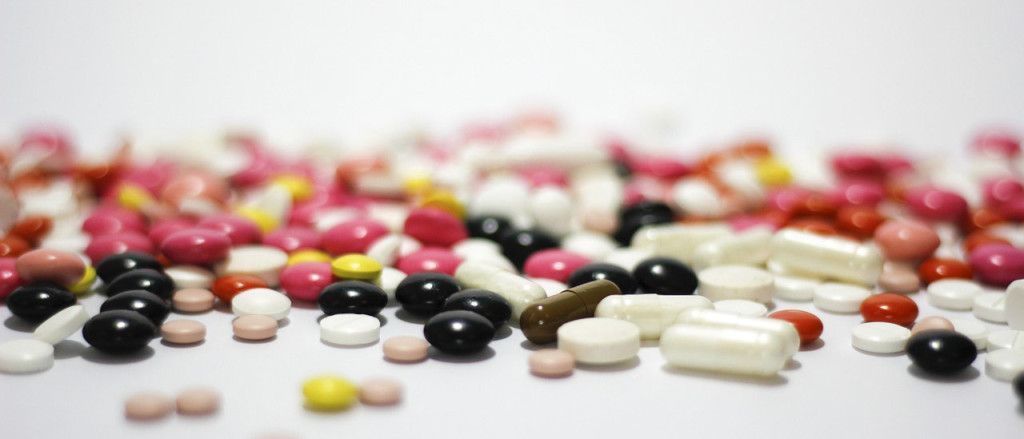 What are probiotics used for?
Probiotics are medically used in cases such as:
1) if you've had a recent surgery that flushed out all your bacteria
2) if you've been on antibiotics or another drug that kills (both good and bad) bacteria
3) if you have a major health condition related to the digestive tract (crohn's diseases disease for example)
Additionally, probiotic supplements are usually used to help eliminate bad bacteria (those mentioned above), and can be used by the average person to grow and support healthy gut bacteria.
Also, thanks to the latest research, scientists are uncovering the significance of the human micro-biome and beneficial gut bacteria in regards to things such as:
Weight loss
Auto-immune conditions
Auto-immune diseases
Skin conditions: eczema, chronic acne, psoriasis, etc.
Hormone balance
Brain function
Diabetes
Digestive issues (diarrhea, constipation, IBS, etc.)
Heart problems
Hashimoto's
… and a lot more!
As a result, many public/private health practitioners, naturopaths, nutritionists and doctors have been recommending probiotic supplements as a way to improve overall gut-health and eliminate or reduce any of the above problems or symptoms associated.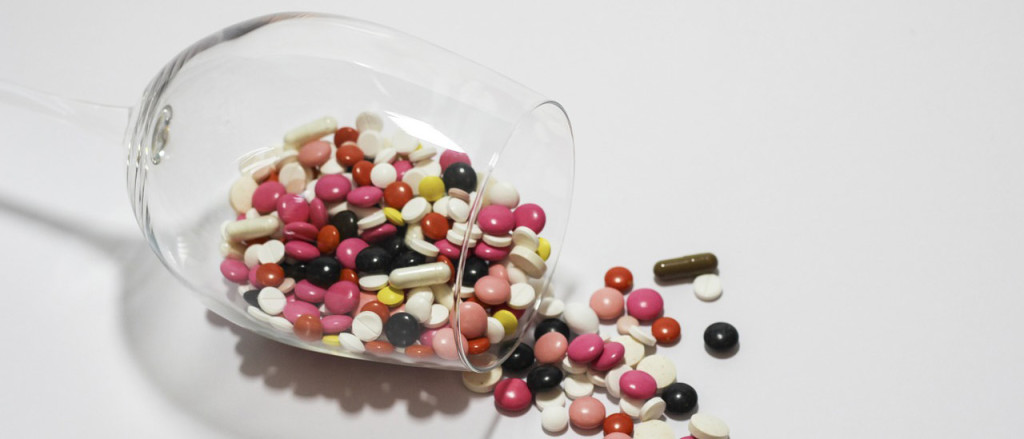 MAJOR things to consider before taking a probiotic supplement
Probiotics are powerful good bacteria that live in your body and help to keep the bad bacteria at bay!
But what about the ones put into a supplement?
While probiotic supplements can be helpful, keep in mind that they are still a relatively new concept in the medical world, and much of our knowledge about probiotics and they way they affect the gut is limited.
Consider the following before taking a probiotic supplement: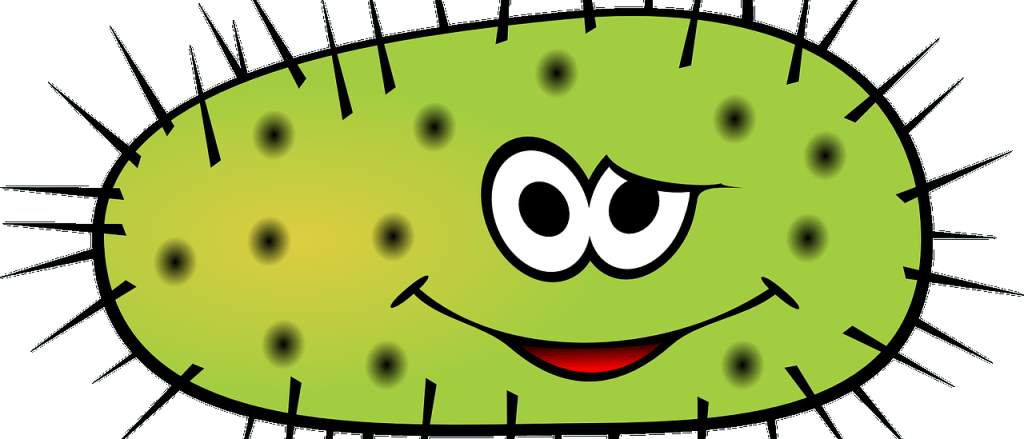 Probiotic supplements aren't effective at repopulating gut bacteria.
The theory of probiotics, is that if you have gut issues, you can add in good bacteria to help grow, colonize, or balance out your bad bacteria.
This is why a lot of people with an overgrowth of bad bacteria or not enough good bacteria, take probiotic supplements to increase the amount. Simple right?
Unfortunately not so easy.
Contrary to what advertisements claim, probiotics aren't ALWAYS so effective for growing the good bacteria in your gut. The idea that we can replace or grow good bacteria with probiotics is very simplistic, and while there may be some sense behind it, it's actually more complex.
Research has shown that some of the new bacteria introduced through probiotics, are not able to properly colonize or grow in the gut, and therefore will eventually exit the gut and get expelled.
While probiotics may have positive effects during their time in the gut, their overall effect is often temporary, as they don't always efficiently merge, grow, or colonize the ideal gut bacteria that you need.
This is one reason for why some people may experience probiotic benefits WHILE consuming the supplement, but not AFTER it's dispelled from the body.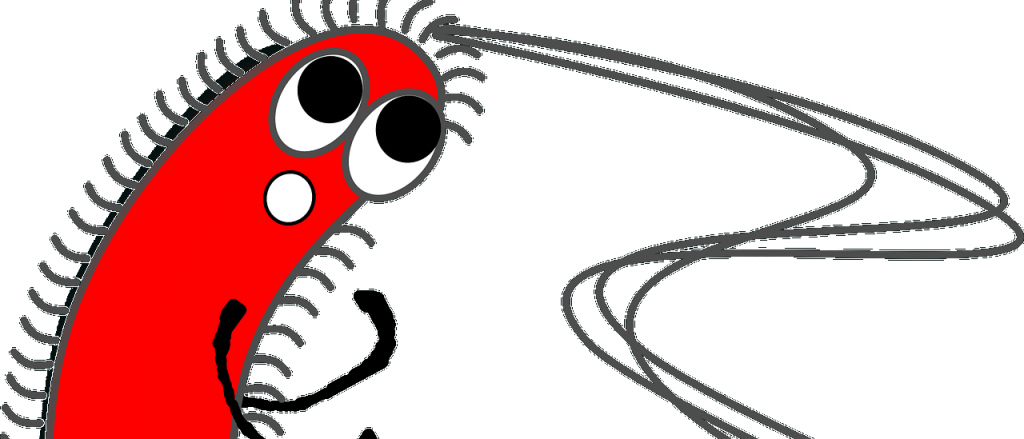 Certain bacteria strains cause histamine build-up.
I've talked about how when your body has too much histamine, it can lead to a histamine intolerance.
Histamine intolerances are becoming more common and can irritate or cause skin conditions such as hives, asthma, rashes, eczema, and migraines.
One of the recognized species that is widely known for histamine production, are lactobacillus casei, lactobacillus reuteri, and lactobacillus bulgaricus, which are found in most of the probiotic supplements on the market.
It's also found in the food yogurt, the all-time favorite probiotic food supplement.
If you have histamine intolerance symptoms, then probiotics containing these histamine producing bacteria, can cause your skin, rashes, and eczema to worsen.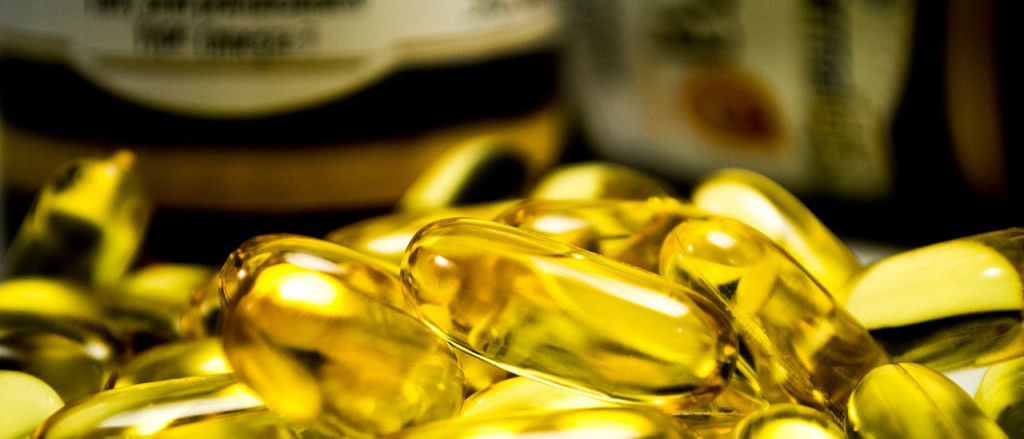 Probiotic supplements aren't proven to work for eczema
I've been asked a lot if I recommend taking probiotics for eczema. I've even been approached by companies asking me to promote their probiotics for eczema!
As most of you know, my approach to eczema is known for the gut-skin connection, and while I would love to find you something that could work like a magic pill for your gut, the truth is that immune system health needs more than just "healthy bacteria".
No matter what the Drug and Supplement Companies claim, relying on a supplement won't get you long-term results.
In regards to probiotics for eczema, for me there just isn't enough evidence that SOLEY taking a probiotic supplement works.
Consider this if you're looking into probiotics for eczema: 
In a case study in Asia, probiotic supplementation were given in the first 6 months of life to infants. Researchers found that early life administration of a cow's milk formula supplemented with probiotics showed no effect on prevention of eczema or allergen sensitisation.
Another study on probiotics preventing food allergies to eczema showed that prevention of eczema with probiotics seemed to work until age 2.
Also, in a randomized controlled trial, pregnant women and their infants-age 6 months, received daily either a probiotic or a placebo. However, the results of the study did not provide evidence that the probiotic either prevented eczema or reduced its severity. The incidence of eczema in the probiotic group was found similar to that in the placebo group.
Don't get me wrong, there are some successful studies, but most reflect the findings of the above: that probiotics can prevent eczema in SOME, and in others they don't work at all.
While it might be beneficial for some to receive probiotic treatment to prevent eczema, it's not certain that it works for everyone — that's something to consider before spending your money.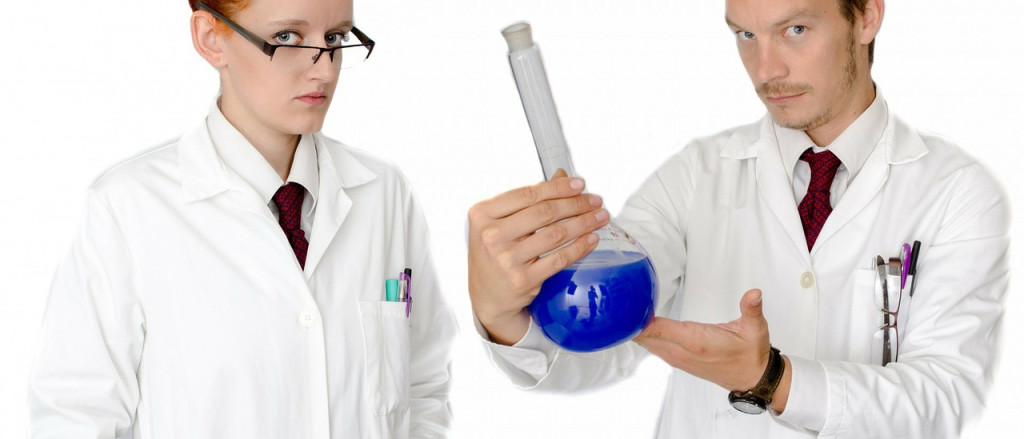 Probiotic supplements safety have not been thoroughly studied.
Probiotics are being advertised as harmless or miracles for your gut, but there is still no proof that they will work for everyone or what the future consequences could be.
In 2012, countries in the European Union banned the advertising of probiotics in food, due to what they consider "fake" and "outrageous" health claims.
Dr. Lita Proctor, one of the leading minds in the studies of the human microbiome, who heads the National Institute of Health Human Microbiome Project quotes,
"We are discovering a whole new ecosystem, but I do have some fear — we all do in the field — that the hype and potential over-promise will all back fire."
This hype is possibly the growing popularity of untested therapies such as DIY fecal transplants, and the wide sale of unregulated probiotics that could pose health threats to the public.
In fact, many scientists and physicians have cast significant doubt about whether probiotic supplements have much effect, especially since relatively little clinical research has been done to test them.
There has also been an issue of safety, as some probiotic strains have the potential to become pathogens.
Before taking a probiotic supplement consider that their long-term risks are still unknown.
While they may work for some people, we do not know everything there is to know about the human biome, and as such we cannot predict how probiotics will ultimately affect us, or how damaging their potential side effects could be in the long run.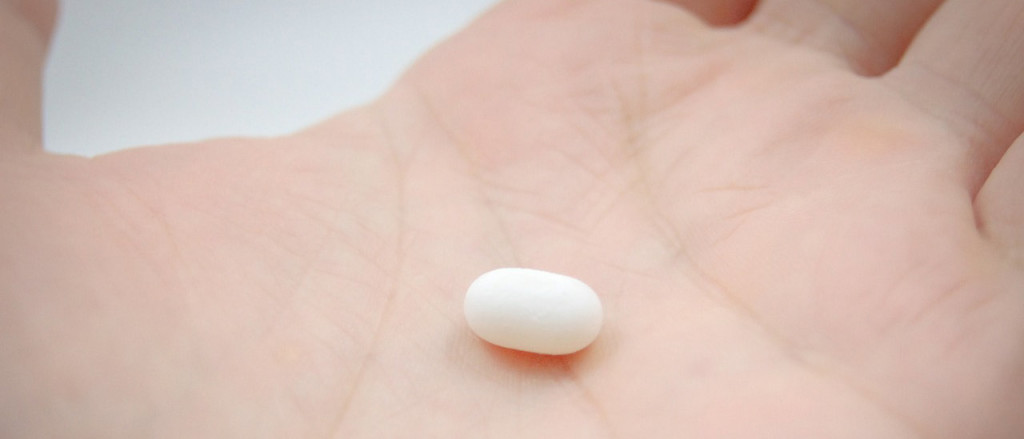 How to choose a probiotic when you have eczema
The reason I've published this, is not to scare you off probiotic supplements, but because I think it's important for anyone taking them to be well-informed.
Now that doesn't mean you have to rule out supplements all together — some people may experience eczema benefits while using a good probiotic, and some people may need one as prescribed by their doctor.
If you really need a probiotic, here's a checklist to help you choose a good one:
• Choose a multi-strain
Our gut will have the most health benefits if we are able to stimulate a variety of strains for good bacteria growth. This is why you'll often see probiotic supplement strains claiming to have TRILLIONS of strains for improved health benefits.
Single strains have two problems: 1) because they're just one strain, they cannot adequately interact with all the various niches in your gut, and 2) you cannot know for sure if that particular single strain will properly stimulate YOUR bacteria, as everyone's gut bacteria is different.
Multi-strains are a better choice, as they are able to reach more niches in the gut. The more strains to stimulate your gut, the better!
• Know yourself before adding bacteria
As mentioned above, not everyone's bacteria is the same, and some probiotics that work great for some, may not work well for you.
For example, some bacteria strains can create an excess of histamine. If you're sensitive to histamine, then you might find yourself breakout out more than not.
Also, if you're someone who's allergic or sensitive to milk/lactose/dairy, then choosing a strain of bacteria from milk, may make your eczema worsen or trigger a breakout.
Do some research on the bacteria strains in the probiotic supplement BEFORE you buy/ingest them. You should also ask your doctor. This will save you a lot of time and your skin in the future!
• Keep it COLD
If your probiotic supplement isn't properly refrigerated, many of the strains can die. This makes it difficult to establish whether all the strains will actually make it to your body at the time of consumption — meaning you could be buying an expensive multi-strain probiotic, but in reality only be left with several strains!
I'm surprised at how many people buy their probiotics online. Probiotics should be kept cold at ALL TIMES, otherwise the bacteria will perish and you'll end up with a bottle full of useless dead ones!
If you're buying online, MAKE SURE that the company shipping delivers it in a freezer bag or that it's always been kept cold. Better yet, go to your pharmacy and buy it in person.
• Increase bacteria in other ways.
Simply relying on a probiotic to clear your eczema isn't always going to be enough!
But don't worry.
Below are some ways to increase your native bacteria through foods.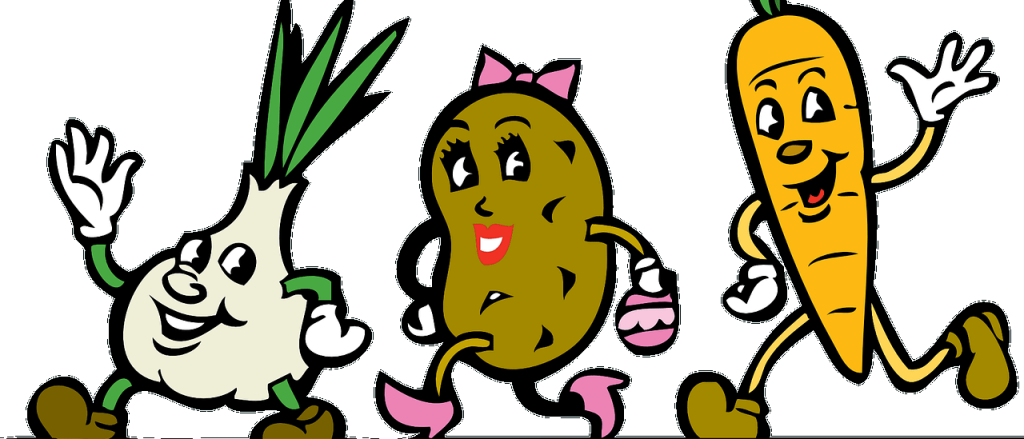 Natural probiotic/prebiotic foods
One can never go wrong with eating the way we were supposed to!
If your goal is to simply increase the amount of good bacteria in your gut, then there ARE natural and efficient ways to do so without a supplement.
Here's how!
Eat more prebiotics:
Since probiotic bacteria don't last long in the gut, they aren't the most beneficial to growing good bacteria long term.
Prebiotics, however, have been studied in the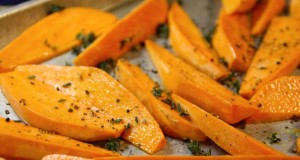 medical world to be more potent in increasing bifidobacteria levels — a bacteria lacking in a lot of people with compromised guts.
Prebiotics provide food that your own internal bifidobacteria need to multiply. Essentially, prebiotics are food for the good guys!
If you have eczema or any other skin issue, then you would want to increase the good bacteria in your gut to help your skin. Consuming prebiotic foods that feed and grow your native gut bacteria would seem to have a more effective approach than just taking the probiotic itself.
Prebiotic foods:
Sweet potatoes
Yams
Jerusalem Artichoke
Bananas
Garlic
Onions
Apples
Oranges
Have some cultured foods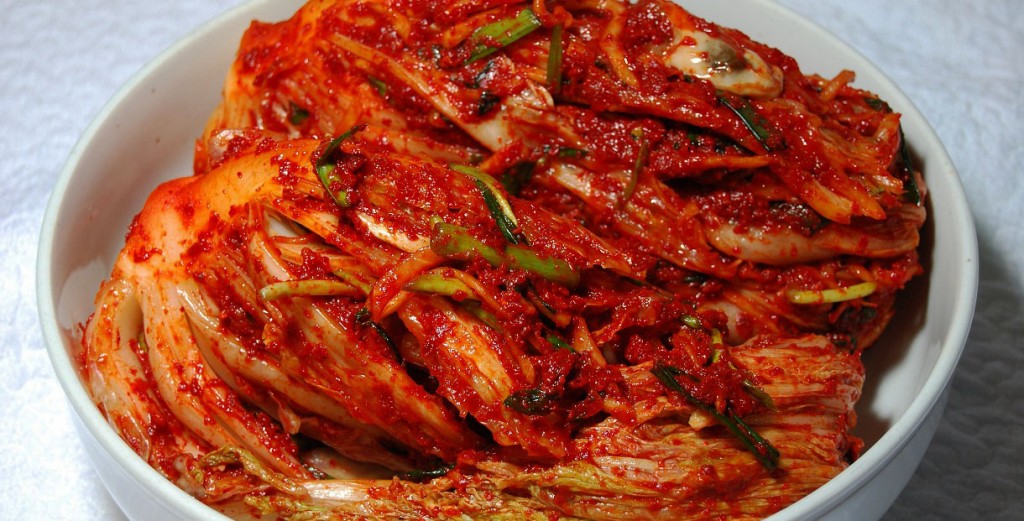 One of the biggest holes in probiotics are the fact that they are focused on one or a few strains. Ideally we should be reaching different bacteria strains in our gut in order to create a good balance. One way that we can efficiently get multiple and diverse strains, is with cultured foods.
Cultured strains have the benefit of coming with hundreds of diverse strains of bacteria and yeast, and as the stages of fermentation evolve, their number of microbes multiply. Plus, cultured foods have the additional benefit of vitamins and nutrients!
Cultured foods can also improve metabolic parameters and inflammation markers, as was discovered in one monthlong trial² on 22 South Koreans.
Cultured foods:
Kimchi
Sauerkraut
All pickled vegetables
Kombucha fermented tea
Lactose-free greek yogurt
Eliminate bad bacteria foods like sugar:
To maintain a healthy gut balance, you can't just feed the good guys. You need to also get rid of the bad ones!
A good place to start is by reducing sugar, as it is essentially food to bad bacteria (such as yeasts, pathogens, fungi, and molds), which causes them to grow and create inflammation in your gut.
This can then lead to eczema and other skin issues, as the bad bacteria and toxins create inflammation in your body.
If you're trying to improve your overall gut health and skin, then reduce sugar and other bad bacteria foods as much as possible.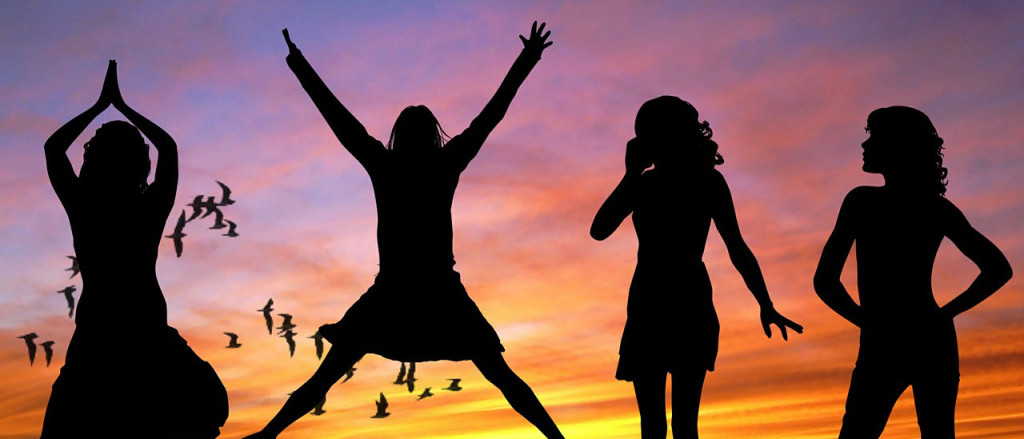 Probiotics's effects depend on each person
I hope this has been resourceful in helping you make a well-informed choice: for your eczema and your gut!
As I mentioned, you don't have to rule out supplements all together — If you've had a surgery that wiped out all your bacteria, have been taking antibiotics, or have diagnosed digestive issues — then probiotics may help to restore some of the good bacteria.
Just follow the steps above to help you choose the right one, so that your skin has the MAXIMUM benefits!
However if you don't have any immediate health concern, and just want to clear your skin or eczema, then you can start by following the steps above to get probiotics in naturally through food!
Consuming probiotic, prebiotic, and cultured foods whilst eliminating bad bacteria inducing foods like sugar, have been shown to have about the same (if not more!) positive effects on the human gut and biome, for both children and adults.
---
What do you think about probiotics? Did this article help you know more about probiotics and eczema? Are you taking a probiotic and did it help? Leave me a reply below! 😀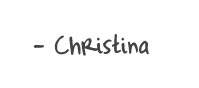 PS: Don't know where to start? Sign up to my free series The Clear Skin Plan !