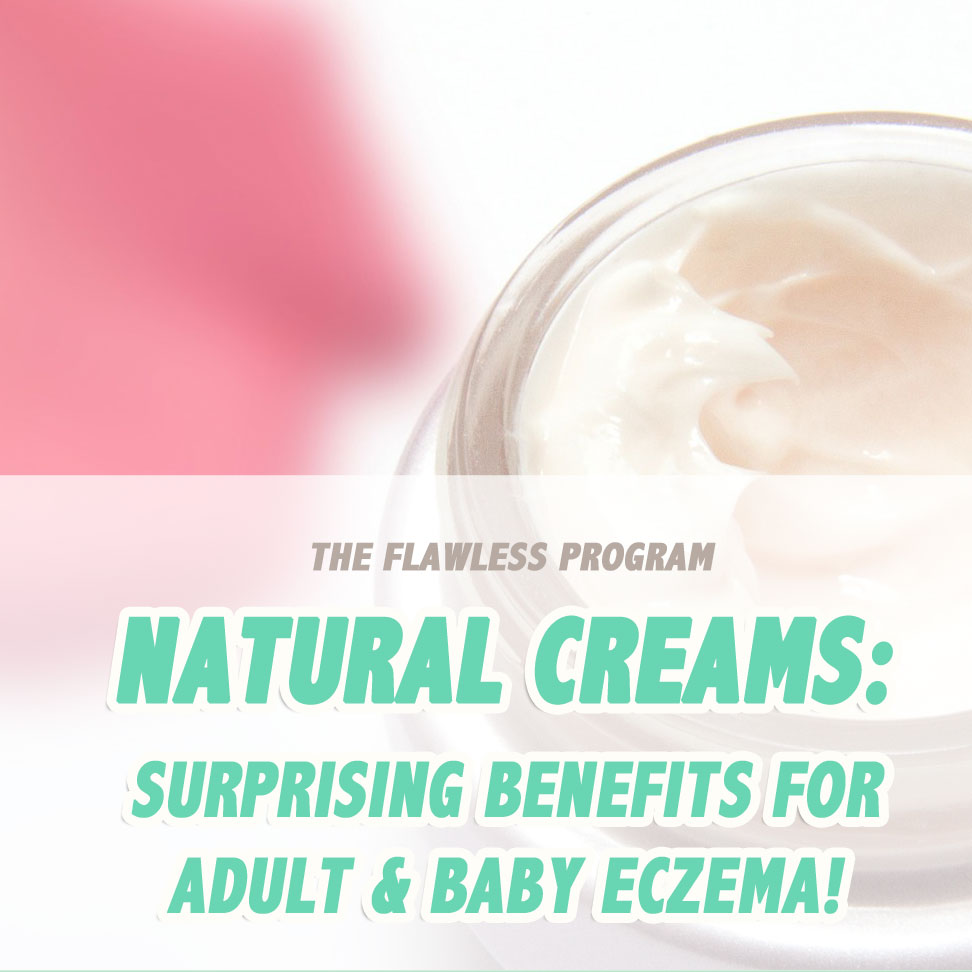 Using non-steroid creams for eczema is an area that I've recently been researching, as coming from a 12 year history of steroid creams, I know firsthand the inefficiency of using regular topical steroids long-term…and I'm sure most of you with adult or baby eczema can agree!
In this post I wanted to look at the surprising benefits of using a non-steroid, natural cream for adult or baby eczema, and how you can efficiently use these creams for eczema treatment, or to manage topical withdrawal symptoms.
Also! … Since a lot of you have asked for what brand or type to use for your eczema, if you scroll down to the end of the post I give suggestions for natural creams that I researched and recommend.
Before we get started, it pays to remember that eczema is closely tied to diet and gut health (read more about the Gut-Skin Connection here), and is often a symptom of something wrong inside.
However, if you or your young one is ALREADY taking steps to heal your gut, and just want to manage temporary eczema or topical withdrawal symptoms, then using a natural or non-steroid cream can be an additional tool with wonderful benefits!
Let's look at a few below:
They don't addict the skin
One of the biggest issues with using topical steroids for an extended amount of time, is that they have the ability to ALTER and ADDICT the skin, changing the natural way that it operates, and possibly inducing more eczema. Steroid creams also have the possibility to leak into your bloodstream, making them dangerous for babies if you're a pregnant mother nursing!
Suffice to say that you definitely don't want to keep using these creams.
If you're looking to treat your eczema long-term, then you're better off with a non-steroid cream, that doesn't contain artificial drugs.
Most non-steroid creams are safe, especially those containing only natural ingredients such as herbs and plants. These don't have addicting properties and are generally safe for your skin.
Non-steroid creams are successful for long-term eczema treatment
As eczema tends to last more than just a couple of days, you need to be careful about what you use on your skin long-term. If you're looking to treat your eczema for a longer period of time, then choosing a non-steroid cream might be better.
In a controlled pilot study, a non-steroid product was tested in comparison to Hydrocortisone Butyrate (a steroid cream) for healing eczema in Italian adults who were affected. Each was assigned to a non-steroid cream or the Hydrocortisone, and analyzed at different periods of time, to check for improvement.
During the 12-week study, researchers found that while the eczema treated with the Hydrocortisone cream went better in the beginning, only the non-steroid cream showed significant clinical improvement at each point in time.
From the research concluded, the non steroid cream demonstrated effective and can be used with success in long term eczema treatment!
They can help young ones and baby eczema
It's well-known that young babies and children often develop eczema, and are immediately put on some type of steroid cream. However, this can be inefficient and even a bit scary, as you risk your young one's early addiction to the drugs in the cream.
For concerned mothers out there, recent research shows that using a non-steroid cream may be just as effective and most importantly, safe.
During a 6-week double blind phase, 186 infants with mild to severe atopic dermatitis, were assigned to use a non-steroid cream, twice daily.
At the end of the phase, researchers found that 54.5% of infants who used the non-steroid cream, were clear or almost clear of atopic dermatitis, and that there was no differences in skin reactions or infections.
These results offer the prospect of effective long-term eczema management with non-steroid creams, and may reduce the need for future creams!
They can help topical steroid withdrawal symptoms
The worry that most people have when they quit steroid creams, is that they will suffer from topical steroid withdrawal symptoms (itchiness, reddened skin, induced eczema flare-ups). Understandably this makes it difficult to stop steroid creams cold turkey, especially if you can't take a break from work or family.
If this is your case, then using a natural cream might help you to make the switch.
A natural cream can help to reduce topical steroid withdrawal symptoms by soothing the itchiness or eczema flare-ups. It can also help your skin to easier adjust, rather than quitting all kinds of creams cold turkey.
Natural and non-steroid creams for eczema
Because natural creams are incredibly beneficial tools (with no addicting properties or steroid-cream side effects), I wanted to give you some options that you can use to heal your eczema, along with a healthy gut diet!
If you haven't already guessed, I'm crazy careful when it comes to putting things on my body and skin, and I don't recommend things unless I think it would really help!
Keeping that in mind, I went on a search to find natural eczema creams for the 2 main types of eczema: dry (cracking, scaly, rough, hard) and wet (weeping, fluid filled blisters, hot).
These are brands and companies that I personally researched and that you can use along with a gut-healing diet to heal your eczema. If you're on the 30-day reset, feel free to use any of these for your type of eczema, along with the program.
Era Organics Relief
When researching for 100% natural eczema creams, I came upon one I never saw before: Era Organics Relief cream. Era Organics are a family-owned company based in California, with their products made in the USA.
Era Organics uses science and nature to develop their products: 100% natural!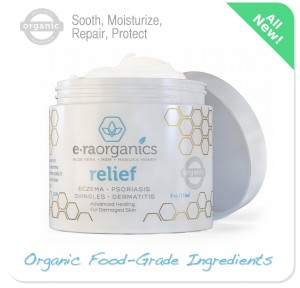 Below is a better description from Tyler Chase: one of the creators of Era Organics. I had a back and forth email exchange with Tyler, and he was extremely helpful and genuine in giving me more information about how the cream works for eczema.
"We developed Relief with sensitive, damaged skin in mind.
Relief provides all the different nutrients your skin needs to achieve optimum health and restore it's natural 5.5 PH balance. Rather than temporarily soothing your skin, it absorbs to the base of your skin and helps restore its immune system and ability to heal itself while also stimulating new, healthier cell growth.
Since there are no greasy ingredients, it doesn't clog pores and absorbs without any residue. It also has natural anti-aging properties since it strengthens the skin, improves elasticity, increases collagen production and protects from damaging free radicals.
We just got a wonderful email from a mother who's daughter struggled with severe eczema since she was 18 months old. The next recommendation from her doctor was to undergo chemo to try and resolve the severe flair-ups. But, Relief started to sooth it right away and now she won't have to go to any extreme measures. It was so heartwarming."
You can find Era Organics cream on sale here on Amazon. The reviews are amazing and they also offer a 60-day money back guarantee. It's seriously worth a try!
Best for: dry eczema, scaly eczema, rough eczema, itching eczema, damaged skin, psoriasis.
The Eczema Company: Weeping eczema creams
Interestingly, I found it hard to find 100% natural creams SPECIFICALLY for wet and weeping eczema….until I remembered The Eczema Company!
The Eczema Company is run by Jennifer Roberge: a "mompreneur", who's knows a lot about eczema as she battled it with her son. I thought of the Eczema Company for weeping eczema creams, as they have a wide variety of skin-friendly products.
I emailed Jennifer to ask which products she recommended specifically for weeping eczema, and she was very kind and helpful in explaining her top 3 suggestions below:
"The tricky part about eczema is that there is no one miracle skin care product that will work for everyone. So, even if you consider yourself as having weeping eczema, you still have to find the product that works for your specific case of weeping eczema.
Based on customer feedback, below are 3 of the most effective natural treatments we have for red, inflamed, weeping skin, which we call angry skin. Each one of these products is great for fighting topical bacteria, which constantly plagues eczema. They can be melted down for use as a scalp treatment for seborrheic dermatitis as well.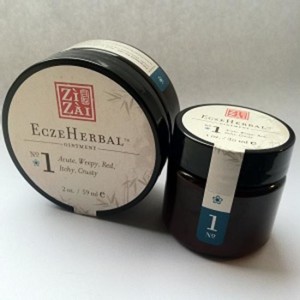 1. EczeHerbal #1: Features Chinese herbs in an olive oil based ointment. It was formulated to treat what is known as "damp heat" in Traditional Chinese Medicine.

2. Emily's Hot Skin Soother: Contains a blend of calming herbs in a sunflower oil based balm.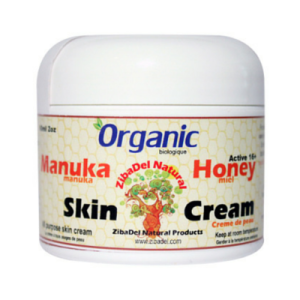 3. Manuka Honey Skin Cream: The overall bestselling product because it's really great for all types of eczema! The manuka honey and manuka oil it contains are powerful at fighting bacteria and inflammation, making it a great choice for angry eczema."
If you specifically have weeping eczema, then it's definitely worth it to check out these creams. The Eczema Company also offers a 10% discount off your first purchase if you sign up for their newsletter, and you can use the savings to try one or all of the 3 products above! Check out all 3 eczema products here! 🙂
Best for:  weeping eczema, adult weeping eczema, weeping skin, inflamed eczema, wet eczema.
Everything for Eczema: Skin Salvation Balm
Everything for Eczema is a UK based company that specialises in….well everything for eczema! They have a wide range of eczema products, including clothes, wet wraps, and a number of natural eczema creams.
I emailed the owner Gail Palmer, who is also a mother of a child with eczema. She was happy to give me suggestions on what eczema cream worked best for dry eczema below: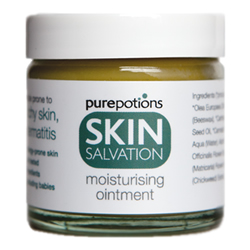 "For dry eczema I would go for the Skin Salvation Balm as it is full of natural oils to help replenish the skin and helps create a barrier to stop more moisture loss.
It also contains hemp oil which is high in essential fatty acids which are often lacking in those of us with very dry skin."
Skin Salvation Balm ingredients:
Olive fruit oil – nourishing, anti-bacterial.
Beeswax – a natural emulsifier, provides a protective base and keeps the skin moisturised.
Safflower seed oil – excellent for sensitive skin.
Hemp seed oil – extremely nourishing, moisturising, rich in essential fatty acids (EFA's), which are often lacking in those dry skin.
Tincture of nettle – rich in vitamins chickweed – rich in vitamin c, iron, calcium, potassium.
Tincture of calendula – for tissue regeneration.
Camomile – for softening and soothing."
I was really impressed with the ingredients, and I agree that when you have really dry eczema skin, using an oil-based moisturizer is much more efficient than water-based ones, as it better seals in moisture.
If you have really dry, rough eczema and are looking for something 100% natural, I recommend this balm! Check out Everything For Eczema and purchase the Skin Salvation Balm here!
Best for: dry eczema, cracked eczema, dry skin, irritated skin, reddened skin 
Lastly: don't forget about your health
Using a non-steroid or natural cream can definitely help your eczema, but it isn't magic.
I cannot emphasize the importance of proper nutrition enough! If your diet is full of inflammatory eczema triggers and toxins, your eczema may never get better — regardless of the cream you use.
Natural creams can help you manage the eczema breakouts, but finding your eczema triggers, and taking steps to heal your gut and immune system, will help you to keep it off long-term.
Talk to your nutritionist about what you can do to improve your overall gut health. If you're a Flawless Program member, then a natural cream can be a beneficial tool along with the 30-day reset program.
---
Do you have any questions on gut health or do you have any non-steroid, natural creams to recommend? Have you tried any of the creams above and did they help your eczema? Let me know in the comments below!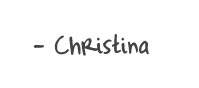 PS: Don't know where to start? Sign up to my free series The Clear Skin Plan !