Did you ever eat something than instantly want it again, and again, and AGAIN?
That's kind of what happens when you get your hands on one of these… Little balls of sweet-salty-chewy  goodness that melt in your mouth leave you wanting more.
Or maybe you'll want them for the #1 reason, that they only take 10 minutes to make! No baking or cooking required. 😀
I actually wrote this WHILE I'm eating these, so please forgive the quality of pictures. I just really wanted to share with you one of my favorite snacks that tastes so good – you wouldn't imagine it doesn't contain ANY eczema triggers.
That's right: dairy-free, gluten-free, no processed oils, and full of healthy fats. PLUS they're made with my two favorite things: coconut and chocolate! Also, they're super low in sugar: only 2g per ball!
I call these: Melt-in-your-mouth-macaroons. Or, as my friends have started calling them, "coconut crack."
Not that it has crack in it! But (as I guess from the way they can't stop eating them, and how much they ask me for the recipe later on), these are as addicting?
Well, anyways, whatever you and your loved ones want to call them, they're pretty DARN good. Aaaand, little disclaimer, you might not be able to stop eating them. Okay, enough said, you've been warned! 😉
---
Melt-in-your-mouth macaroons (coconut-crack)
Makes: 25 macaroon balls
Ingredients

2 cups shredded coconut, unsweetened
1/2 cup coconut oil
5 tbsp cocoa powder
1/4 cup organic maple syrup
1/2 tsp vanilla extract
1/4 tsp salt
Recipe


Place shredded coconut in a food processor. Process down for 1-2 minutes, or until it becomes "coconut butter" and starts to be a bit thick.
Next, add coconut oil, cocoa powder, vanilla and salt. Process ingredients until well mixed, about 1-2 minutes more.
When mixture is processed (it will be powdery) drip in the maple syrup, stirring the mixture with a spoon. You want to make sure everything is coated and wet. (You could also just put in the maple syrup and process it, but I like to do it this way because it makes the balls easier to roll)
Using your hands, roll the mixture into little balls, or use a scoop.
Place on a wax paper or cookie sheet and chill in the fridge (about 20 minutes) to set the balls.
Store in an airtight container in the fridge for future snacking. Enjoy!
---
I really hope you love these as much as I do! I'm always on the lookout for trigger free recipes for you to enjoy. The best is to make a big batch and snack on them over a few days. 😀
Let me know if you'll try them!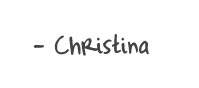 PS: Don't know where to start? Sign up to my free series The Clear Skin Plan !