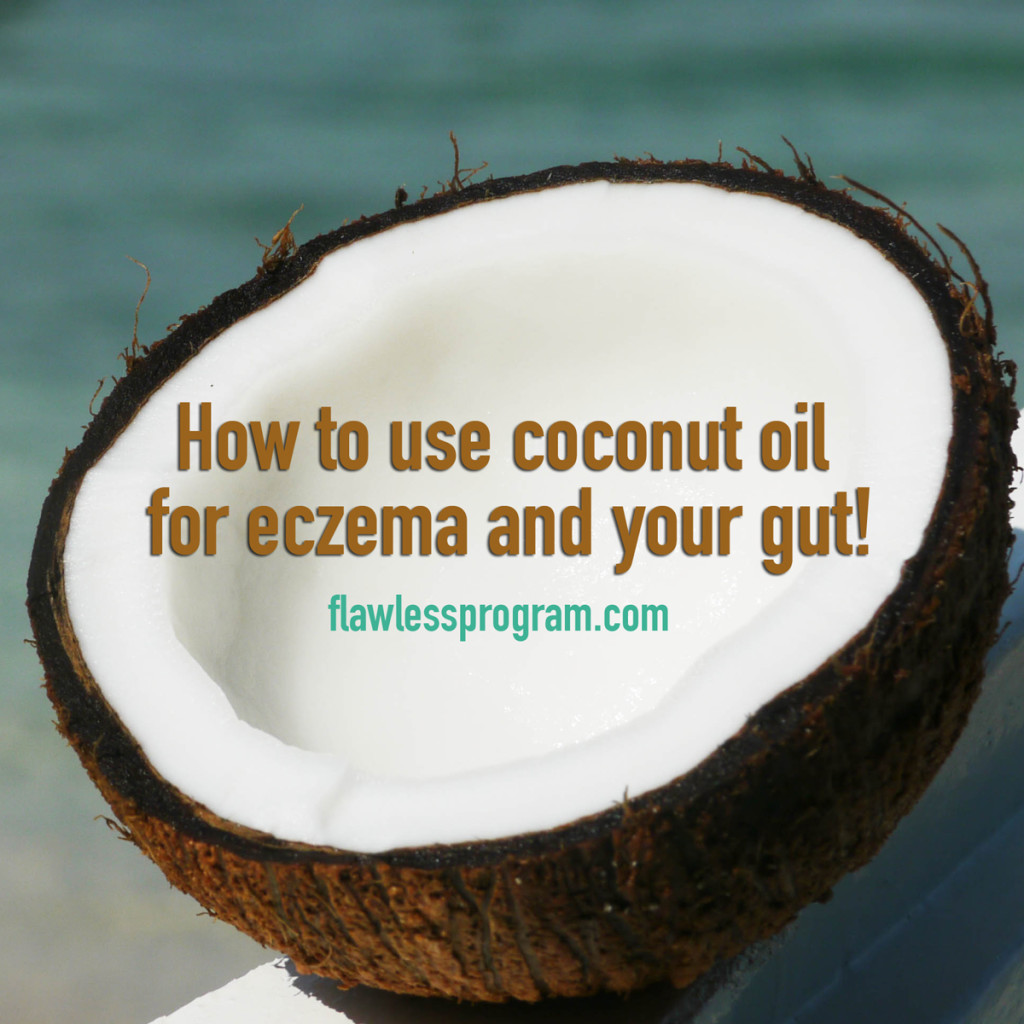 Virgin coconut oil has become quite a hot topic these past few years, and for a good reason! The antibacterial and antioxidant qualities of coconut oil make it one of the most effective skin treatments for eczema. Coconut oil is rich in vitamins that help to soothe and replenish the skin, as well as help reduce the eczema inflammation.
Aside from being a great skin enhancer, did you know that coconut oil is also good for your immune system and gut?
For over half a decade, medical researchers have understood that virgin coconut oil contains special fatty acids called medium chain fatty acids (MCFAs) that aren't found in other oils–like safflower oils, canola oil, etc.. What makes these MCFAs so different from other fats found in other oils, is the particular way our body breaks down and metabolizes these fats.
Long-chain fatty acids vs Medium-chain fatty acids
Most other oils contain long-chain fatty acids (LCFAs), that takes our body a while to digest. Virgin coconut oil, however, contains special medium-chain fatty acids (MCFAs) that are noticeably smaller than LCFAs (as you can probably guess by the name).
The molecules in MCFAs are smaller, so they require less energy and fewer enzymes to break them down for digestion compared to LCFAs.
In short, this means that your gut and digestive system doesn't have to work so hard to break down the fats found in virgin coconut oil, and overall there is less strain on your pancreas and digestive system.
Because MCFAs are broken down almost immediately by the enzymes in our body, it makes overall digestion easier. This particular difference is the reason why MCFAs have been routinely used in hospitals for patients who have problems digesting fats, or are suffering from digestive and metabolic problems. The benefits of MCFAs are so beneficial, that they are even used in infant formula for treating malnutrition.
The MCFA's in coconut oil are also used to help boost metabolism and aid in weight loss, control sugar cravings, improve heart health, enhance physical performance, reduct psoriasis and eczema symptoms, support thyroid function, improve diabetes, promote healing and tissue repair…..and much more!
When my eczema was at its worst, I found that increasing the amount of coconut oil in my diet really helped improve my gut and digestive system, and as a result, helped my eczema to heal faster!
Whenever someone tells me that they have a problem with their gut or skin, I always recommend that they increase their body's intake of MCFAs through virgin coconut oil. This is one of the easiest and inexpensive ways to improve their overall condition.
What kind of coconut oil is best?
To make sure you're getting all the benefits of coconut oil, you have to be careful with the types out there. Just how there is a nutritional difference between processed foods and whole foods, there's also a very big difference between virgin and refined coconut oil.
Refined coconut oil is extracted from dried coconut meat, and is often bleached, deodorized, and has added chemicals to extend its shelf life. Some companies may even partially hydrogenate the oil, which means it will contain trans-fats that can raise bad cholesterol levels.
Virgin coconut oil or unrefined coconut oil, is pure coconut oil that is extracted from fresh coconut meat, rather than the dried one. Because it comes from fresh meat, the process to expel the coconut oil doesn't take as long, and no bleaching or additives are required. Virgin coconut oil is rich in nutritional benefits, unlike its refined counterpart.
Most coconut oil companies label the oil as either refined or virgin/pure. You can also tell by the smell.
Refined coconut oil is usually bleached and doesn't smell like anything, whereas virgin coconut oil will smell distinctly like coconut.
Organic, raw, virgin, cold-pressed– these are the words you should be looking for when buying!
How to use Coconut Oil for Eczema
There are many ways that you can incorporate virgin coconut oil for eczema, both in your diet and on your skin.
Below are a few of my favorite:
– Virgin coconut oil for dandruff and scalp psoriasis. Coconut oil has anti-fungal and antibacterial properties that can improve your hair and scalp condition. This can be beneficial if you suffer from scalp psoriasis or a dry scalp with dandruff.
Tip: Run 1-2 tbsp of coconut oil through your hair (or more depending on the length), and let it sit in a shower cap overnight or for as long as possible. Rinse it out with lukewarm water once you're through. The coconut oil will help to soothe itchy scalp psoriasis as well as moisturize the area if you have dandruff.
– Moisturizer for eczema. If you have dry flaky eczema, coconut oil is far superior to use than other moisturizers. Since it's 100% natural, it doesn't contain any harsh chemicals or bleaches that can irritate your skin.
Tip: Immediately after showering or taking a bath, apply coconut oil to your eczema and skin. Coconut oil acts as a sealant which will help lock in the moisture on your skin, and prevent it from drying out.
– Anti-itch ointment. Coconut oil is anti-inflammatory and can help lessen the itchy feelings and eczema inflammation on your skin.
Tip: Mix a few drops of coconut oil with African shea butter to create a simple anti-itching balm that will help reduce the swelling.
– Gentle body scrub for eczema. Many chemicals found in soap and shampoos tend to strip away the natural oils on our body, and can damage and dry out your skin. Coconut oil contains anti-viral and antiseptic properties that you can use instead of these harsh chemicals.
Tip: Mix 1 parts coconut oil with 2 parts sugar for a body scrub. Rub the mixture gently on your skin, and then rinse with lukewarm water. The sugar will help to gently exfoliate any dead skin cells, and the coconut oil will gently clean and moisturize the skin without stripping it of its natural oils.

– Eat it. This is the best way to get the antibacterial and immune strengthening benefits of coconut oil!
As virgin coconut oil doesn't do so well under high heat, so it's best to eat it raw. If you have really bad eczema and gut problems, I suggest you take about 3-5 tbsp daily, depending on the health conditions of your gut. I like Nutiva's virgin coconut oil the best so far, and if you buy it online it's even cheaper than in stores!
Tip: Replace the olive oil with coconut oil in salad dressings, or use it in baking recipes instead of butter or canola oil to help boost your gut and immune system.
Combining these tips with the help of the 30-day eczema program can have dramatic changes for your skin!
What do you do if your skin breaks out with coconut oil? Does this mean you're allergic?
Ahh, a question that needs to be answered!
While most people will do fine with coconut oil, some people can have very sensitive skin, due to over-usage of eczema steroid creams.
As I talk about in my Flawless Training, the side effects of using steroid-creams too long and too much, can cause other skin complications, including increased skin sensitivity to outside elements and chemicals.
As coconut oil (or any oil) creates a type of "heat" when applied to the skin, this may cause over-sensitized skin to break out while using it. You may also break out to other types of oils.
If this is the case for you, avoid putting oils on your skin, until your skin is no longer over-sensitive. You should also consider stopping steroid creams as they could be damaging to your skin.
That being said, you can still get the benefits of coconut oil by ingesting it as a supplement.
As mentioned above, the benefits of the fatty chain acids in coconut oil aid in overall gut and immune system repair: helping your eczema to clear faster!
For those of you who want to only ingest it for its AMAZING benefits, I recommend going with MCT oil.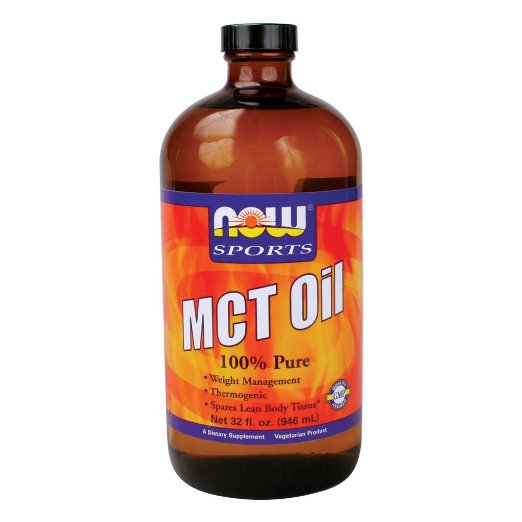 MCT (Medium chain triglycerides) are also found in coconut oil, and are similar to the medium chain fatty acids, in that they are very easy for the body to break down and use as energy.
Because MCT's are so easy for the body to absorb, they have been used therapeutically for people with digestive issues and can also help with candida, eczema, and other skin issues.
If you're looking to see more benefits of MCT oil, check out this post here: MCT oil Benefits and Uses
More information on MCT oil here: MCT oil, what you need to know.
---
Do you use coconut oil for your eczema? Leave me a reply below, I'd love to hear from you!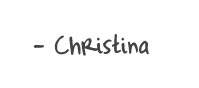 PS: Don't know where to start? Sign up to my free series The Clear Skin Plan !