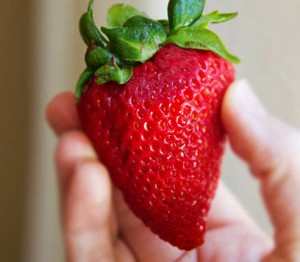 Histamine. Ever heard of it? If you haven't, then don't worry, you're not alone. Most people don't know what histamine is, where it comes from, or how whole foods could cause skin problems.

I wanted to write an article about histamine because I had received a letter from one of my clients asking me for help with her skin. She had been through my 30-day program to clear her eczema and was living a pretty healthy lifestyle.
Through the program she was able to heal her gut and experienced her skin clearing! Later, however, she randomly started to break out in rashes again and she wrote me very frustrated without knowing what to do.
I like emails like this because it gives me an opportunity to continue to help people, even after they've finished the program.
It also makes me aware of issues that could be a problem for other people.
I had noticed that there was a similar trend going on with many people living "healthy" lifestyles, extending to those who are following a Paleo-type diet, whole foods diet, low carb diet, etc. These people had cut out things like gluten, dairy, sugar, etc. and by far eating better than most, but yet were still experiencing breakouts and unexplainable rashes.
In my response to my client's (Rachel) email, I addressed the full issue of histamine and how whole foods could potentially cause rashes. Here's an excerpt:
Rachel, 32, New York
"Dear Christina,
I recently started your 30-day program, and overall it really helped my eczema to disappear!…But, about 2 weeks after stopping the program I had a breakout all around my chest and neck.  The weird thing is that the spots are red and blotchy (not like my previous eczema) and I had really bad itching…it comes and it goes like almost randomly, and I can't understand why! Sometimes I'll have it right after I eat, and sometimes it's when I wake up in the morning. I've also had headaches, but I'm not sure if it's linked to the rashes, or from stress? I'm eating healthy….(no gluten, no dairy, low sugar!) I eat lots of vegetables, I'm pretty active and do yoga regularly, and I've even changed soaps and detergents. Overall I don't feel like I'm doing anything "wrong", so what is happening to my skin? I just don't understand….
Thanks in advance!
You can read my full response to Rachel's email in the full post here, but let me also give you a short intro.
What and Where is Histamine?
Histamine is found in two main places.
1) Our body
2) Food.
In the body:
Everyone has a certain amount of histamine found in their body. As humans, we have a small amount in our brain and heart, stomach, lungs and skin. Histamine acts as a neurotransmitter chemical in our body, and has many important roles in the functionality of many body systems. One of its main duties is helping to defend the body against foreign bodies that could potentially cause us to get sick.
In food:
Histamine can also be found in whole foods like shellfish, certain acidic fruits, berries, red meat, alcohol, fermented cheeses, and drinks like kefir, kombucha, etc.
The problem with too much histamine:
As with anything, whether it's good or bad, an excess amount can be harmful for the body. Histamine, in its proper levels, is perfectly safe and even good for the body, however when you have an excess of histamine it can trigger negative side effects such as rashes, hives, flushed skin, tissue swelling or bloating, bruising, heartburn, fatigue, or migraines.
Thankfully, there is one way that the body naturally keeps histamine levels in check: an enzyme called Diamine Oxidase (DAO). This enzyme breaks down any excess histamine that we consume from foods, so that we don't have a build-up of too much histamine in our body. Basically, this enzyme makes it possible for you to consume histamine foods (like red meat for example) without experiencing any negative side effects.
However, there is one problem. Studies have shown that some people have a low level of this DAO enzyme, making them unable to consume too many histamine rich foods. In these people, if there is an excess of histamine they could develop some "allergy-like" symptoms. This is why some people (like Rachel) or others on whole food or Paleo diets that allow for a lot of red meat, cheeses, fruits, and fermented foods, could have unexplainable skin breakouts.
How to heal a histamine intolerance
A histamine intolerance is a REALLY tricky thing. In fact, most doctors have a hard time diagnosing it because its symptoms look a lot like allergies. It also greatly varies from person to person. I know of some people who can't tolerate any kind of histamine-rich foods at all (these people are in the minority), and some who only have bad reactions when they eat foods with the highest amount of histamine.
However, there are some things that you could do (in order of most important).
1) Heal your gut
In my book I've talked about how gut health is important in order to help you clear your skin and eczema as it plays a big part of the digestive and immune system. Well, a histamine intolerance also has to do with the gut. There are over 100 trillion bacteria in our gut, both good and bad. Generally, in order to have a healthy gut there needs to be a balance of bacteria, usually in a ratio of 80% good to 20% bad. Now this is where histamine comes into play.
Studies have shown that an overgrowth of certain bacteria found in the digestive tract could be causing an overproduction of histamine. Now what makes these bacteria dangerous is that they don't need ACTUAL histamine found in food,  in order to produce histamine. These bacteria have figured out a way to produce histamine from inside the gut. How? Well, they've found another source: an amino acid called histidine.
In biochemical terms these bacteria decarboxylate the histidine using a decarboxylase enzyme that converts the histidine into histamine. What that means, (in general terms) is that when given enough time, these bacteria take the histidine (found in proteins and foods) and ferment, break, and decompose it and turn it into an excess amount of histamine.
In other words, you can be avoiding histamine-rich foods all you want, but if you don't have a fully healthy digestive tract system and a healthy balance of bacteria in your gut, there is a chance that your body will STILL end up with too much histamine—not from food, but due to these bad bacteria that are producing an overgrowth of histamine in your gut. The fastest way to stop these bacteria, is to focus on healing your gut and restoring the balance of good to bad bacteria.
Before you consider cutting out all histamine foods like chocolate, wine, red meat, and fruit, it's important you've taken steps to help heal your gut first. Avoiding histamine-rich foods won't help you as much as healing and restoring your gut will.
2) Avoid histamine rich foods
For those of you who have already focused on gut health, but are STILL experiencing rashes, then you could consider cutting down on foods high in histamine.
In general, any fermented/aged foods or foods containing a lot of bacteria have high amounts of histamine. Fermented dairy (blue cheese, yogurt, buttermilk, kefir), fermented/aged drinks (kombucha, wine), and aged meats (bacon, sausages, cured ham, etc.) are a few main triggers you should try to avoid. Some citrus fruits and berries also contain high levels of histamine.
3) Vitamin B6 
In the histamine intolerance studies, it's been shown that the nutrient B6 is an important vitamin that helps the DAO enzyme (the enzyme that breaks down histamine and lines our gut) to function well. Vitamin B6 also helps other enzymes in our digestive tract lining to function. Along with gut health, getting optimal vitamin B6 in your diet is one way that you can help lower the histamine in your body.
Moderation
Just because you may be suffering from a histamine intolerance, doesn't mean that you have to right away drop everything. Some people can take small amounts of histamine at a time, without experiencing negative side effects. Until you know exactly what your trigger could be, it's important to take everything into moderation.
If you think you've been excessively consuming histamine rich foods (bacon and yogurt for breakfast, red meat for lunch, sausages for dinner with strawberries, cheese and red wine…..etc.) then maybe you should consider cutting down on your intake for a while. Maybe just have one histamine food a day, or limit the amount to 2-3 times a week.
Reducing slowly–as opposed to quitting cold turkey– will also help you to determine exactly what your histamine triggers could be, and will help you know your histamine limits.
Histamine and the Gut
Well, there you have it. The reason for why some healthy people might still suffer from rashes, hives, or skin breakouts. However, that doesn't mean that histamine is always the reason for skin problems.
I cannot stress enough how important gut health is, and before considering histamine as a trigger for your eczema or rashes, it's important you look first into your gut health.
An unhealthy gut is usually one of the main causes for eczema and could also be the reason for bacteria to create excess histamine in your body.
---
How about you? Do you have a histamine intolerance? Any questions on histamine and eczema? Leave your comment below!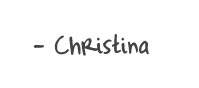 PS: Don't know where to start? Sign up to my free series The Clear Skin Plan !