Hi everyone! As many of you have made the gut-skin connection, and have started to clear your eczema, I wanted to let you in on a few important secrets to help you on your journey. We're covering prebiotics, thyroid health, low carb diets and juicing! 
As an independent researcher, I love checking out new topics, especially when it comes to gut health and my old enemy: eczema. I usually spend my days going through scientific and medical studies, so it's makes me happy to have this site as a platform to share my findings with you!
In our hectic society it's often hard to find time to slowly browse research pages, or to double-cross-check information, so I hope you can use this site to help you make the right choices for your health and skin. That's why you'll often find links to most studies and research papers that I use, as I always want you to have the best, well-rounded information possible.
Today let's take a look at 3 factors that are rarely ever mentioned, but are very important for anyone looking to heal their eczema through a healthy gut diet!
Secret #1: Prebiotics are more efficient than probiotics
There's a lot of hype around the use of probiotics for skin, but as I've written in the past: there is still no study accurately showing that probiotics work for all kinds of eczema.
In fact, scientists are finding that probiotics may not even be that efficient for overall gut health!
Here's why:
• Probiotics don't have enough time to ideally colonize your gut bacteria, and therefore will get expelled.
The general idea of probiotics is that they can be "added in" to create or colonize good bacteria, to help balance out the bad. Now, I wish it were that easy! — but it just really isn't how it works.
Most probiotics strains that are sold on the market will not be able to efficiently colonize the bacteria that is already in your gut. One reason is that they are still essentially alien or foreign to the guys already inhabiting your gut, so most of them will not be able to stick around and will be expelled by the time you get to the bathroom.
This means that while some might experience the initial benefits, for the most part it will be short-lived, requiring you to have to continually purchase additional probiotics.
• Probiotics don't adequately reach all your gut bacteria.
Remember, you have billions upon billions of bacteria in your gut; more than people in the world!
Most single probiotic strains on the market aren't able to efficiently reach all those little niches in your gut, and even the multi-strains are a hit and miss: as many of the bacteria could die in the bottle (especially if you buy probiotics online: due to poor refrigeration or handling techniques), before even reaching your gut.
Additionally, because everyone's gut bacteria is so varied and different, the use of some probiotics may give you the exact opposite effect desired, and could end up causing you harm.
So what do prebiotics have to do with it?

Prebiotics and cultured foods just might be the secret to efficiently increasing the good bacteria in your gut, as they are able to grow and reach multiple bacteria niches!
Prebiotics have been studied in the medical world to be potent in increasing bifidobacteria levels (a bacteria found lacking in those with compromised guts), as they provide food that your own native bacteria need to grow.
Basically, they're like food for the good guys! These ideally feed your good bacteria, helping them to multiply.
Prebiotic foods include:
Sweet potatoes
Yams
Jerusalem Artichoke
Bananas
Garlic
Onions
Apples
Oranges
Additionally, cultured foods can also be used  to reach a variety of strains in your gut, as they come with hundreds of diverse strains of beneficial bacteria, plus vitamins and nutrients!
Cultured foods include:
Kimchi
Sauerkraut
All pickled vegetables
Kombucha tea
Lactose-free greek yogurt
In short:
Consuming prebiotic or cultured foods are a natural, healthy way to efficiently grow the good bacteria in your gut as they reach various strains of native gut bacteria.
If you're an average person looking to heal your gut and eczema, or are on the 30-day program you might get benefits from simply eating more of these types of foods in your diet, without needing to buy a probiotic.
For more information on probiotics read my article: Why you don't need probiotics for your skin.
 Secret #2: Carbs are good for your gut
I want to address this, as I get many questions regarding carbs on a gut-healing diet. If you like to have starchy foods, then you'll be happy to know that carbs can help you!
But to understand why you actually need some carbs, I need to quickly introduce you to a gland who's health is almost imperative to overall gut health: the thyroid. 
Your thyroid is a gland located near your Adams apple, and it is responsible for many functions, including producing hormones that help control metabolism, levels of stress, and hormones that are constantly interacting with your gut function.
There's a lot to cover on the subject of the thyroid and eczema, but to keep it short: because the thyroid and gut interact so closely together, the health of your thyroid is important in overall gut health.
So what do carbs have to do with all of this?
There are many things that can worsen your thyroids health, but an important factor in some people is an extended low carb diet. A low-carb diet can create additional stress on your thyroid, in turn affecting your overall gut and skin's health.
This is especially the case if you're actively exercising, have been on a low-carb diet for an extended amount of time (over several months), or are experiencing thyroid disorder symptoms, such as:
Hypothyroidism
Random fatigue (even after a full night of sleep),
Skin itching
Urticaria (a type of hives activated when you feel stressed or warm)
Candida
Hair loss
Nail damage
If you have any of the above symptoms on a low-carb diet (under 50g of carbs a day), then you may be hurting your overall thyroid's health, negatively affecting your hormones and gut.
Personally, my overall health and skin is much better on a moderate carb diet (70-100g a day), than when I was on extremely low amounts. If you're experiencing the above thyroid disorder symptoms along with your eczema, don't be afraid of increasing the carbs to see if it helps.
In short:
Carbs; in the form of potatoes, rice, vegetables, and other whole starchy foods, are extremely beneficial and even necessary for your overall thyroid and gut health. If you have thyroid disorder symptoms or are looking to improve overall gut health, don't be afraid of eating more carbs! 
If you're on the 30-day program, you may find that your eczema benefits from moving to a moderate or higher carb diet (100g-150g a day).
Secret #3: Green shakes or juicing can negatively affect your gut
Last secret: if you're raw juicing daily or are a vegetarian, you might want to be careful about the kind of vegetables you eat.
Some vegetables normally eaten in plant-based diets, can negatively affect your thyroid gland, as they contain high amounts of a substance called goitrogen.
A goitrogen is a substance that mainly affects your thyroid gland by inhibiting iodine intake. In fact, it's called a goitrogen because they tend to "goiter" or swell your thyroid gland.
When the goitrogens swell they affect the delivery of iodine to the thyroid, and without adequate iodine, your overall thyroid's functions can be negatively suppressed.
Remember, your thyroid gland works closely with your gut: so if it's affected, it can start to bring down your overall gut function. 
So what does juicing have to do with it?
Normally on a plant-based diet or when you're juicing, you tend to eat high amounts of raw goitrogenic vegetables.
Foods that can be goitrogenic when they're eaten in excess and especially raw:
Most dark greens (like kale and collard greens)
Cabbage
Broccoli
Brussels sprouts
Yucca
Cassava
Cauliflower
– Overall, in low concentrations (like if you're only eating these foods a couple of times a week), it's not really going to be a problem: especially if you're eating these foods cooked ( as cooking decreases the amount of goitrogens), or if you're getting adequate amounts of iodine through salt or seafood.
However, if you're vegetarian and eat these types of vegetables often, or if you have been drinking raw, green, kale smoothies daily, then the goitrogens can start to build-up and interfere with incorporation of the iodine into the thyroid hormone itself.
This means that even if you're eating lots of iodine, it might not be properly utilized due to the large amount of goitrogens.
In short:
Having a raw shake once in a while is okay, but overall they might not be the best choice as goitrogens affect your thyroid: a gland that works closely with your gut.
To lessen the goitrogens in vegetables, you're better off steaming or cooking them, as it lessens the goitrogens. For example, steaming broccoli reduces the goitrogens by 33%!
If you're already having issues with your thyroid, or want to improve the overall health of your gut and eczema, then lessen the amount of raw shakes to once or twice a week, cook your vegetables, or use vegetables that aren't goitrogenic.  Also, make sure you're consuming adequate amounts of iodine (from salt or seafood) to ensure your thyroid gets the necessary iodine for proper function. 
---
Well I hope you enjoyed this post and were able to get some practical tips on how to improve your overall gut health and eczema! It's always important to be well-informed so that you can make the right choices when it comes to your health, skin and nutrition. 🙂
Do you have anything to add or questions about gut health and eczema? If you're not too busy, drop me a line in the comments below! 😀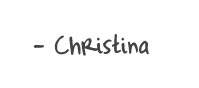 PS: Don't know where to start? Sign up to my free series The Clear Skin Plan !