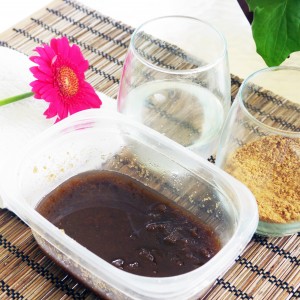 Hi everyone! This is a new series that will be posted on Friday, specifically covering skin tips, recipes, and DIY home remedies. These posts will be short but full of useful tips and tricks, so make sure you check it out on the site every week! 🙂
This easy home made sugar scrub is perfect to make over the weekend. All you need is 3 basic kitchen ingredients and a container!
I know DIY sugar scrubs have been around for a while, but I  actually first heard of sugar scrubs throughone of the TV shows that I watch, called Shark Tank.
Do any of you watch the TV series? It's a show where hopeful entrepreneurs get a chance to pitch their money making schemes, brands, and ideas to a select group of multi-millionaire investors called sharks (the serious ones pictured below). It's kind of like Kickstarter, but on real TV.
The "sharks" either invest in the entrepreneurs idea or they don't–depending on how good the idea is, and if they think the idea will make them their investment back.
Generally, I don't like watching real TV, but in this case I have to admit it's pretty interesting to see the types of ideas that people come up with, as well as the ideas that don't seem to sell.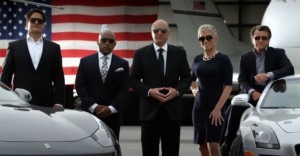 How did I hear of sugar scrubs through this TV show? Well, on one of the episodes this young woman named Lani Lazarri, came on the show looking for investors to help her grow her beauty line, Simple Sugars (which btw, they ended up investing in–good for her!).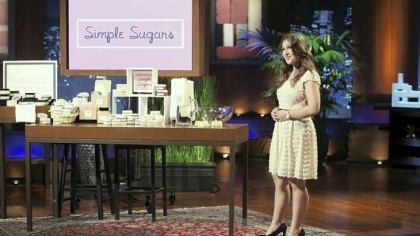 Simple Sugars is essentially a sugar scrub that she created for her sensitive skin, as her skin would react badly to chemicals found in other scrubs.
Here's what she says on her website:
Since I was a baby I have had very sensitive skin and have been prone to eczema breakouts. I have never been able to use a commercially produced product without experiencing skin irritation or a major rash. So, I decided to make an all-natural product that would be safe for very sensitive skin like mine, would be fun to use and smell great too. I did lots of research, came up with my formulation, gave my scrubs out to family and friends, all of whom clamored for more and Simple Sugars was born!
Her story as a young entrepreneur is inspiring, and it makes me happy to know that there are a growing number of people out there fighting against chemical products! It also inspired me to try to make a sugar scrub to help soothe and moisturize the skin and eczema.
If you have the money to spare, then you can check out Simple Sugars online, there are a lot of sugar scrubs that look really good! I wish I could buy all of them, but unfortunately I would need like 10 of those to last me (ha!), so that would be too expensive.
Thankfully, a basic sugar scrub can be made at home, so if you're like me and prefer the cheaper DIY route, then read on to learn how to make your own sugar scrub!
Why use a sugar scrub for eczema?
In the past, sugar scrubs were originally used to heal wounds and avoid large scarring on the skin. Natural sugar is full of glycolic acid which has skin regenerating properties. Glycolic acid helps to reduce fine lines and wrinkles, hydrate the skin and protect it from toxins. When the sugar was mixed with a type of oil, it worked as both an exfoliate to remove the dead skin cells and a moisturizer.
When you use a sugar scrub for your eczema, it will help to facilitate the removal of dead skin cells to prevent your skin from flaking or cracking. Most average soaps and exfoliants claim to do the same thing, but in reality they have a lot of harsh chemicals that strip the skin of its natural oils. Using a sugar scrub will leave your skin soft and smooth while still retaining its natural moisture.
A sugar scrub works best for dry types of eczema. If you have flaky, crusty eczema on your hands, feet, or scalp, that needs to be exfoliated gently, then a sugar scrub would work for you! A sugar scrub also works for removing blackheads, whiteheads, acne, and scars.
Ingredients to make a good sugar scrub
A good sugar scrub has 4 elements: sugar, an antiseptic, a skin rejuvenator, and a moisturizer.
First I played around with a few variations of sugar.
I had brown sugar at home, so I used that for this sugar scrub. However, if you want to use cane sugar, that's okay too.
Next I looked into adding antiseptics.
I tried using lemon, but combined with the sugar it had a really hard sting. Ouch! In the end I decided to omit acids like lemon and vinegar from the mix and go with baking soda for an antiseptic instead.
For rejuvenating properties I chose nutmeg (optional).
Nutmeg has natural anti fungal and antibacterial properties. It's also been used to reduce infection and swelling, and lighten acne spots and scars. If you don't have nutmeg or are allergic to it, you don't have to use it—the scrub will still work without it.
Lastly for the moisturizing part, I used my favorite: coconut oil!
Coconut oil is full of healthy fats that moisturize and maintain the integrity of your skin. I also happen to have a few jars lying around, so it was kind of a no brainer. 😛
DIY Sugar Scrub for Dry Eczema: 3 Basic Ingredients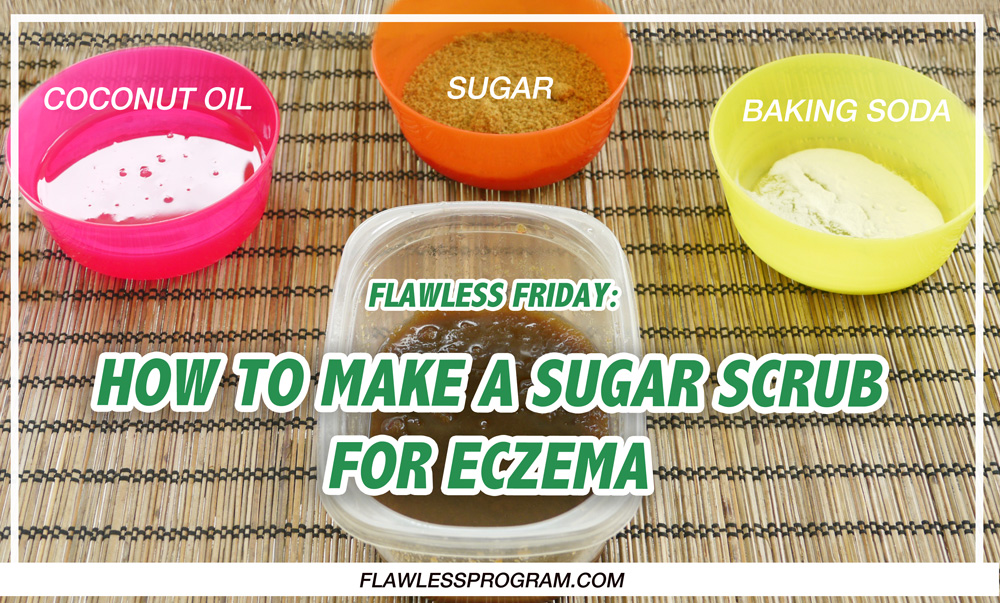 This amount is usually enough to last a few days or more, depending on much you use it. You can adjust the amounts to make less or more.
What you'll need:
1 soft bath towel or sponge
1 watertight jar or container to hold the sugar scrub
1 cup brown sugar or regular cane sugar
1/2 cup coconut oil
2 tsp baking soda
2 tsp nutmeg (optional)
Directions:
Assemble all ingredients in your jar or container. Lightly dampen (not dripping wet!) the bath sponge and put an adequate amount of the sugar scrub on it.
Exfoliate gently, using the bath sponge. Don't scrub too much, just enough to remove the dead skin cells, but not so it irritates the skin.
Rinse off with lukewarm water. Using a soft towel, pat dry your skin. Don't towel rub or wipe off, it irritates the skin!
There you go, you just used your own eczema sugar scrub! Now enjoy because your skin should feel immediately soft and smooth afterwards! 😀 I also use this sugar scrub for  blackheads and whiteheads—it makes my face soooo smooth.
Tips:
• Some people might be more skin sensitive than others. Always "test" with a small amount first, before using it everywhere completely.
• You can use the sugar scrub 1-3x a week, depending on the necessity and how your skin reacts.
• The sugar and oil might separate, so make sure you mix the ingredients each time, before using it on your skin.
• You can also use the sugar scrub as a facial exfoliant for blackheads, whiteheads, and pimples.
• Use the sugar scrub to exfoliate hard or calloused areas like the elbows, knees, feet, etc.
• If you don't have coconut oil you can use extra virgin olive oil.
• If you don't have brown sugar you can use regular cane sugar instead.
So now I want to know, do you have any sugar scrubs to share? Would you buy a sugar scrub or do you prefer to make your own? Maybe on a special day I can treat myself and buy some, but for now, this works pretty good! 😀
---
Did you enjoy this Flawless Friday post? Pin and share this article, or leave a suggestion below on what you would like to see next! 😀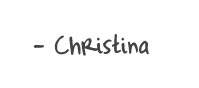 PS: Don't know where to start? Sign up to my free series The Clear Skin Plan !