Do you want healthy, beautiful skin on a regular basis? Yes, of course you do! 😉 Even if you don't have eczema, or aren't on any special skin diet, everyone wants vibrant supple skin, right?
Well if you do then keep on reading, because today you're going to find out what key proteins you desperately need to help your skin to glow!

Now I've touched on it briefly in past posts, but in case you don't know: I eat meat, and it's good for me! No, I don't condone animal cruelty, chickens injected and stuffed in cages, industrial fishing, or all the other bad things that come to mind when you think of animal farms. However I do believe that there is nothing "wrong" with eating good quality, sustainable meat, that can help your overall health and allow for your skin to heal.
Just to be clear, when I say I eat meat, I mean that I eat it in a well-balanced diet along with lots of vegetables, starches, and other vitamins. I also try to consume it in the most organic natural way, and I encourage you to do the same. I usually avoid animals that are almost extinct or commercially farmed (like pork, chicken, blue-fin tuna or salmon) or that contain hormones and antibiotics. I generally buy grass-fed ground beef or rib eyes, cage-free eggs, wild caught fish and sardines, and in the occasional chance I do eat bacon or chicken, I try to eat organic ones that haven't been treated and are cage-free.
In the past when my eczema was at its worst, I actually considered cutting out meat to clear my skin. However, the scientific research and evidence just didn't support the need for it, and call me a critic, but I believe that you should always have your facts straight before jumping on any kind of diet. I stayed with meat, and in the end I was still able to clear my eczema! I'd say this is probably what makes the 30-day Flawless Program the most different compared to other "eczema diets", as even though it's focused on advanced gut health, it IS NOT a juice and veggie fast.
I'm not alone in the belief that our bodies need animal-derived nutrients to provide optimal brain and body health, and if you need more convincing,  feel free to check out some of these in-depth studies compiled by a few well-known health and nutritional practitioners. If you have the time to do the research, you'll see that current epidemiological data supports the need for quality animal protein vs plant-derived proteins and supplements.
Personally, I eat quality meat daily, and my skin and overall body condition is glowing, healthy, and still eczema-free! I even get compliments quite often on my skin, which means a lot considering I've had eczema for the most part of my life.
But enough about all the technicalities. My point is this: Meat is not bad for you! Unless you're allergic, there's no reason to shy away from good quality proteins, especially those that can assist in healing your eczema and replenishing your skin! 🙂
---
3 proteins to a better eczema diet
1. Eggs

Unless you have an egg allergy, there shouldn't be any reason to not eat eggs—and not just for breakfast!

Eggs contain some key nutrients called zeaxanthin, choline and lutein, that are essential for healthy skin.
Why you should eat eggs in an eczema diet:
Choline is a member of the vitamin B family, and helps your body to maintain proper vitamin B levels. Vitamin B is very important when it comes to eczema because when your skin is working hard to repair the damaged or scratched areas, it needs Vitamin B to produce energy and manufacture collagen and elastin. As you know from previous posts, collagen and elastin are key proteins that maintain the firmness of your skin, keeping it looking smooth and supple!
The other antioxidants found in eggs, lutein and zeaxanthin, also help preserve the skin's elasticity, but they especially prevent against free radical damage to skin cells. A study conducted on a group of women showed that these two antioxidants more than quadrupled protection against the UV damage that leads to wrinkles, sun spots, lines, and cancer. As a result, the skin was able to stay better hydrated, leading to softer, firmer skin.
*Eat 2 eggs a day to provide your body with 280 milligrams of choline, and to boost your lutein and zeaxanthin levels by 30 percent. If you're following the 30-day program, then you should especially eat eggs during phase 3, the healing stage. This will help your body in reducing the scar tissue damage caused by eczema, and help your skin to heal over smoothly.
2. Red meat: ground beef, rib eyes, shanks, and beef bone broth
Grass-fed, pasture raised, and organic meats are the best way to go!
Red meat contains an arsenal of vitamins that help skin cell growth. Vitamin D, B6, B12, riboflavin, folate, niacin, iron and zinc are all vitamins needed for skin, brain and body function, which is why it's important that you get it from whole food sources.
Why you should eat red meat in an eczema diet:
I've gone over the importance of vitamin B's and D in past posts, so as not to repeat myself, I want to address Zinc in particular. Zinc is an essential mineral that plays a big role in many physiological functions. It helps eczema by improving immune function, and its anti-inflammatory effects can help in restoring the condition of your gut and skin.
Several studies done on men and women with lower levels of zinc, showed that they had more serious acne problems, compared to those on healthy zinc controls. This indicates that dietary zinc may reduce skin acne and help in other skin problems. Zinc also works to improve wound healing, protect against UV radiation, and assists the proper structure of proteins and cell membranes.
*Adding red meat to your eczema diet will help you attain a well-rounded amount of essential vitamins, nutrients and minerals that will help your skin to heal. You can get a healthy amount of Zinc in your diet by eating grass-fed red meat up to 3-4 times a week. This will also help the wound-healing process go much faster, so if you're following the 30-day program, I suggest you eat an adequate amount, even starting from day 1.
3. Frozen or fresh fish
Wild-caught fish, cod, sardines, or any that aren't farmed are the best options!
Fish provides essential fatty acids, monounsaturated and polyunsaturated fats, which act as natural moisturizers for your skin, helping to keep it supple and prevent deep tissue scarring. Fish and shellfish also contain that key nutrient, zinc, which (as we already know) is essential for skin repair!
Why you should eat fish in an eczema diet:
Fish are some of the best sources for Omega 3, essential to help building damaged gut lining. Rebuilding your gut lining is important, as it helps reduce the damage caused by inflammation in your body, and as a result,  helps your eczema to heal. Fish is also a good source of selenium, and many studies have suggested that a selenium-rich diet can help to protect against skin cancer, sun damage and age spots.
*Eat fish up to 4 times a week to help improve your skin and eczema. You can also take selenium supplements and krill or wild alaskan fish oil if you can't have fish on a regular basis, however it's best to get the nutrients direct from the source!
---
Well I hope that I've given you some food for thought, and helped you with some ideas of what to buy next time you're are the grocery! 😉
Try to include these 3 proteins regularly in your eczema diet or in general if you want your skin to glow! They will be especially helpful if you're already following the 30-day program to clear your eczema, as combining these along with the other methods found in the program, can help speed up the skin-healing time.
What proteins do you eat to keep your skin in great shape? Did you notice any difference? I'd love to hear from you: leave me a comment or message below, and pin and share this article with a friend or someone who needs it! 😀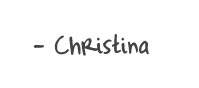 PS: Don't know where to start. Sign up to my free training series on this page !