Hi everyone, I'm smiling as I write this post because it's all about one of my favorite things: food! 😀
Ever since I managed to clear my eczema through healing my gut, many of you readers have asked me about what types of food to eat to build a strong eczema diet.
I've given suggestions on proteins and fats that are good for your skin in previous articles, but here I want to focus specifically on nutritionally dense foods that feed good bacteria in your gut. AKA: Superfoods!
These are some of the best gut-friendly superfoods that you can add into your diet to help you to heal your gut and your eczema! The same foods can also help if you're suffering from digestive issues.
Why do you need eczema superfoods?
When you have a condition like eczema, or if you are suffering from any other type of digestive or gut-related disease, having enough beneficial gut bacteria in your body is important, as you need enough good bacteria to help your gut as well as maintain overall health.
These good bacteria help lessen eczema by helping your body fight off dangerous and inflammatory toxins, balance your hormones, produce serotonin for your brain, and help keep our immune system in good shape.
The foods below are focused on being good gut bacteria promoting foods, meaning that they've been shown to help multiply and grow the good bacteria in your body. These foods will help to lessen the inflammation in your body, while providing you vitamins and nutrients to feed healthy skin.
(The best part is that many of these delicious superfoods are super easy to find!)
If you're on the 30-day program to heal your eczema and gut, then bookmark this article on your phone and make sure to check it out on your next grocery run.
I still continue to eat many of these types of foods daily, as eating these anti-inflammatory, fermented, prebiotic, fiber foods help me to maintain a healthy gut balance, keeping me in good health, and my skin clear! 😀
Enjoy!
---
Superfoods for eczema and a healthy gut!
Kimchi
Found for centuries in Korean culture, this tasty condiment is full of enzymes, vitamins A and C, and probiotics for your gut. A 2005 Seoul National University study found it was so beneficial for your immune system that it helped speed recovery in chickens with the avian flu!
You can make yourself or if you want to buy it, I've also seen it in many grocery stores. You could even go to your local Korean restaurant and ask them if they sell preserves. Use it in salads or to flavor meats: all you need is 2 or 3 tablespoons a day to help improve your digestive system!
Real Sauerkraut
Similar to kimchi, this fermented cabbage mixture has been around since the early 1900's, and has been used in the past to treat gut-related illness. Sauerkraut contains lactobacilli plantarum, a good bacteria that has been shown to give your immune system a big boost if eaten regularly!
For true probiotic benefits, avoid canned sauerkraut, because it's pasteurized. This means that the healthy bacteria is mostly killed off. Instead, make your own or buy fresh.
Raw ginger
One of the oldest natural superfoods! The antioxidants in ginger helps combat inflammation in the intestinal tract, and helps to lessen gut irritation, it can also help if you're experiencing nausea.
Cut and chew on a few small pieces of ginger daily to produce some good gut results!
Dark Chocolate
Yay, it's not too good to be true!
Researchers recently discovered that certain beneficial bacteria in your gut, break down and ferment certain properties in dark chocolate, turning them into anti-inflammatory compounds that are good for your heart and gut! It's even suggested to have 20-30g of chocolate daily! Yes, please!
To maximize chocolate's benefits, make sure it's low in sugar and high in cocoa butter content such as 80-85%.

Avocado
Avocado's are full of B complex vitamins, vitamin C, and beneficial fibers that help aid digestion and improve collagen production in your gut. I ate avocado's regularly during the 30-day program, and I still include them in my diet!
Add about half a cup of sliced avocado daily or as often as you can.

Grass-fed butter or Ghee (for dairy free)

As I explained in my previous article "Why healthy skin needs fat", not all fats are bad for you! Especially not those found in butter.  If you can't handle the dairy, then try Ghee. It has many of the same nutritional values without the dairy.
Grass-fed butter is full of good saturated fats that will boost your immune system, protect cell integrity, and help you to absorb necessary vitamins for skin repair. I recommend buying brands that grass-feed their cows like KerryGold or Anchor.

Unrefined coconut oil
The medium chain fatty acids found in unrefined or pure coconut oil greatly help to rebuild, repair and improve damaged gut lining, caused by high inflammation. If you have a leaky gut, coconut oil is king!
For the best gut health benefits, have coconut oil daily, uncooked, like in salad dressings.

Salmon
I ate a lot of fish when I was healing my gut, particularly salmon due to it's high omega-3 properties. Also, it's a good excuse to eat sushi!
The nutrients and omega-3 fats found in salmon greatly help to reduce inflammation in your gut caused by bad bacteria.
If salmon is too expensive, consider other fish high in Omega-3 like sardines or wild cod. You could also take fish oil supplements to increase your omega-3 intake.

Fresh garlic
Garlic is a powerful antioxidant and probiotic, that can help to kill off bad bacteria and promote the growth of beneficial bacteria that we need in our gut.  Taking 1-2 cloves of garlic daily with a meal can increase the good bacteria in your gut.
If you don't like the garlicky breath, then here's a tip I found: cut out the small center of the garlic clove, and swallow the outer remaining pieces whole. (The core of the garlic clove is what gives it the long lasting garlic smell.)

Broccoli
Broccoli are naturally potent prebiotics, meaning that they are nondigestible or partially digestible food ingredients. Prebiotic foods stimulate the growth of healthy bacteria and promote better overall health.
Basically, your beneficial gut bacteria love them! Throw a cup of broccoli into your next dinner dish!

Eggs
Don't be afraid of eggs! Eggs and especially the yolks contain fat soluble vitamins such as A, D, E and K as well as carotenoids lutein and zeaxanthin. These are essential skin vitamins, that our body needs to produce new skin cells.
I like my eggs poached or sunny side up, on a slice of gluten-free bread with some arugula salad.

Sweet potatoes
These are a healthier alternative to the regular white potato. The starch in sweet potatoes are higher in fiber and shown to have a calming effect on your gut and digestive system, and the good bacteria thrive on them!
My favorite way to eat them was to chop them like so, toss them in coconut oil, give them a good rub of thyme and salt, then let them roast in the oven. Mmmm.

Grass-fed beef liver
Grass-fed liver trumps many other vegetables in terms of dense nutritional value.  In fact, just 100g of liver has more vitamins than  400g of carrots and apples combined! Liver is a storage organ for many important nutrients such as Vitamins D, E, K, B12, A, folic acid, copper, and iron. Liver helps our body get rid of toxins, and gives a massive boost to our gut and immune system. I suggest eating liver as often as you can, at least 100g twice a week.
I used to hate eating liver until my husband introduced me to what he calls "the French way". Slice the beef liver thin, then throw it into a hot skillet pan with a generous amount of butter. When the outside is a bit crispy, make its sauce by adding some salt, pepper, and creme fraiche  (coconut cream for dairy free). Simmer for 2 minutes, then serve with some Dijon mustard, green beans and quinoa.
Tastes better than a beef steak dinner!
---
I hope this post gives you some ideas on ways to grow and improve your eczema and gut bacteria!
Just remember, in order to get the maximum benefits for your eczema, you ALSO NEED to eliminate inflammatory foods and eczema triggers from your diet, like I talk about in my free training series on how to clear your skin for good!
Doing this, along with building a strong eczema diet by eating these types of gut-friendly foods can dramatically improve your eczema condition, and bring you closer to being eczema free!
Did you enjoy this article? Let me know in the comments below! Also, don't forget to pin or share this article with a friend or someone who needs it! 😀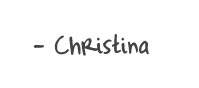 PS: Don't know where to start. Sign up to my free training series on this page !