Having increased dry skin is a frustrating problem that is common with eczema breakouts, and many of my readers have recently asked me for suggestions on how to treat it.
Many people have tried almost everything to relieve their dry skin eczema! — body butters, lotions, essential oils, creams, etc. But yet, they still get little to no relief, and their skin doesn't stay moisturized no matter how many creams they use!
Does this also sound like you? If so, then it could be that your strategy of moisturizing often and daily could be all wrong…
Moisturizing MORE is not always the best strategy
If you have extreme dry skin and eczema, then you've probably been told that you need to moisturise more regularly and more often to "keep your skin soft". However, is the advice to always moisturize really the most efficient way to relieve your dry skin?
In my research, I found that in many of the major studies done on skin, the only thing scientists can conclude is that moisturizers "may or may not" help prevent skin problems.
May or may NOT. Those are the facts here, although it seems that many lotion and skin cream companies have blown the "may" part out of proportion, by convincing us that we need to regularly moisturize to relieve dry skin,  when really — it may not be that helpful or efficient.
While moisturizing your skin regularly seems like a harmless task, in reality you're doing more than just putting on lotion.
Our skin is the largest organ of our body, and it is living, breathing and alive! Constantly covering our skin in lotions and moisturizers, can negatively affect its regular functions.
How do moisturisers work?
Moisturizers (including creams, lotions, balms, etc.), are generally formulated from 3 basic elements:
1. Water
2. Lipid
3. Protein
These 3 elements closely mirror the building blocks of your skin's structure, and help your dry skin by allowing you to "fill-in" the gaps of moisture or oils that your skin is missing. Ideally, helping you to retain water loss.
However, there is one problem with using a moisturizer on a regular basis.
• Research suggests that when you over-moisturize, your skin can start to send a negative message to the body that the outer epidermis surface (your skin) has enough of these 3 essential elements (water, lipid and protein).
This can then force the body to stop delivering water and important nutrient delivery, which affects your skin.
What this means is that instead of your skin producing it's OWN moisture when its dry or cracked, your skin becomes dependent on the moisturizer to provide it with the essential elements.
In technical terms this is described as dependency on external sources for moisture.
The recommendations for dry skin are to moisturize often and regularly, but by adding this excess of water, lipid and protein to the skin's surface, you can actually start to disrupt the way the skin operates, making it it unable to produce its own moisture!
Too much moisturizing can lead to drier skin
I know, it seems ironic that moisturizers would make our skin drier, but there have been many studies that advise against over-moisturizing.
One in particular, is a controlled study, on moisturizers, showing that they contributed to dryness and increased affects of transepidermal water loss (TEWL). With increased transepidermal water loss, the skin looks more inflamed, becomes dry, and is impaired due to the lack of water. 

---
If you don't know what transepidermal water loss (TEWL) is;  it is the measurement of the quantity of water that evaporates from your body. The more TEWL the drier your skin. TEWL is one of the most important factors for determining whether or not a substance negatively affects the skin.

---
• In a clinical study, scientists found that the moisturizer actually decreased skin capacitance after only 7-weeks of treatment with moisturizers. This means that the skin became less able to hold its own water content, leading to increased TEWL and drier skin.
Have you been consistently moisturizing and noticed that your skin STILL doesn't feel moisturized no matter what you do? This could be a result of increased TEWL, due to over-moisturizing.
Long-term moisturizing can make your skin susceptible to irritants
Another problem with prolonged moisturizing is that they can disrupt the skin barrier.
• A recent study on healthy volunteers used a moisturizer on one forearm 3x daily for 4 weeks, with the other arm bare as a control.
Afterwards, both forearms were challenged with a patch-test of sodium lauryl sulphate (SLS: a common ingredient found in almost all soaps) to test the skin barrier function.
The arm that was treated with moisturizer 3x daily, was found to have significant water loss and increased susceptiblity compared to the normal arm that went without moisturizer.
• In other research, some formulations (such as emulsifiers) may deteriorate the skin condition and weaken the barrier, leading to drier and easily irritated skin.
Research suggests that long-term moisturizing on regular skin, may affect the skin barrier function and increase the skin's susceptibility to irritants. This means that long-term or regular moisturizing (more than 3x daily) can make your skin barrier weak, and make you more sensitive to outside elements.
Changing your moisturizing strategy!
If you have eczema or dry skin, then adding MORE moisturizer may not be the best solution to increase moisture!
Over-moisturizing can compromise the skin barrier, making your skin susceptible to irritant allergens, and actually increase water loss!
Coming from a history of creams, I don't want to be dependent on them if I don't need to be —  and I'm sure you don't either.
If you have dry skin or dry eczema, then follow the 5 steps below to help you increase moisture fast and efficiently!
Drink 2 liters of water daily
The first building block of building skin moisture is water. It's been shown that no matter how much you moisturize on the outside, you may STILL have dehydrated skin on the inside, due to lack of water.
Water on the inside is extremely necessary to keep your skin hydrated and decrease water loss. Restoring water levels is an integral part of getting your skin back to a healthy, functional state.
If you're not drinking at LEAST 2 liters of water daily, then you're not having enough. To keep track of how much water you drink, buy a 1 liter bottle and make sure you're fully drinking it twice a day.
 Increase lipids and protein.
Once you've got your water levels down, it's time to look into the other two elements that help to build healthy skin.  One of the biggest reason for why moisturizers don't always work for you, is because changing your skin isn't just about what you put on the OUTSIDE.
The real change starts from the INSIDE, and feeding your body the foods it needs to build new skin.

If you want to have healthy skin on a regular basis, then you need to also have an adequate amount of good fats (lipids) and protein, to help rebuild damaged skin cells!
• Good fats allow us to build strong cell membranes, helping how we look on the outside. Healthy fats include those found in fish oil (for Omega-3's), as well as saturated fats found in grass-fed butter, coconut oil or avocados.
• Protein helps by promoting wound healing, and many studies have shown that it is essential if you want to heal quicker. For more on healthy proteins, see my article here.
Use oil-based moisturizers
One of the reasons for increased TEWL levels (water loss) in skin, was water — the primary ingredient in most moisturizers!
If you have dry skin or eczema, then you may want to use an oil-based moisturizer for your skin instead to reduce water loss.
Natural options include coconut oil, African Shea butter, (click the links to see my recommendations), Vitamin-E oil and avocado oil.   Because these moisturizers don't contain high amounts of water, they help to lock in your skin's moisture more efficiently.
Be mindful of how much you moisturize.
Unless you have extremely burnt or damaged skin, you don't NEED to moisturize so often or frequently.
In a study done on regular skin, moisturizers negatively impacted the skin barrier and water retention on those moisturizing 3x daily.
If you have regular skin and don't necessarily need to moisturize, aim for moisturizing when you NEED to. Also, try to stay under 2x a day, to avoid negatively affecting your skin's barrier.
If you have dry skin and eczema, only moisturize when absolutely necessary (like in cases of extreme soreness or dryness) and not all the time. 
Be mindful of when you moisturize
When you do moisturize, the best time is right after a water activity: swimming, a bath, shower, pool, etc. This is probably one of the most efficient times, as you're able to seal in some of the moisture remaining from the water.
Always moisturize after any kind of water activity. Pat-dry any excess water, and use a thin smearing to avoid clogging pores: just enough to seal in moisture or cover the outer epidermis of your skin. Additionally, avoid prolonged water activity to avoid drying out your skin.
Finally, take care of the root problem
It's worth noting that the above suggestions will work best if you're already taking care of healing your body: as dry skin or eczema are usually symptoms of something that is affecting you inside.
If you want to learn how to get rid of your eczema, click here for my FREE Training Series, on How to Clear your Skin for Good!
I'll show you the steps you need to take and I'll help you get started today!
---
Have you noticed that your skin is still dry even after moisturizing? Are you excited to try these tips to help your dry skin? Let me know in the comments below! 😀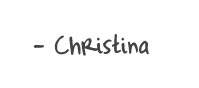 PS: Don't know where to start? Sign up to my free series The Clear Skin Plan !