As anyone with eczema will testify, food can become a very sensitive issue in everyday life.
With food allergens on the RISE, most of us need to think twice before eating.
But don't fret!
To make things easy for you, I've rounded up some SIMPLE and DELICIOUS desserts that are eczema-approved!
— Meaning they are rich and full of healthy ingredients that won't hurt your skin.
First however, in case any of you are wondering WHY you would need to be careful about what you eat for your skin…
How does food affect eczema?
One step that's important in order to heal eczema, is to first determine what is causing the eczema breakouts.
After all, how can you stop breaking out, if you don't even know what's causing it in the first place?
While eczema can start as a result of many things (hereditary, stress, hormones, etc.), it is most commonly triggered by a form of an intolerance or allergy to a food or product.
One of the best ways to define what allergies or intolerances you may have, is to eliminate major allergens found to be connected to eczema and skin disorders and see if your skin improves.
You can also take an allergy patch test if you want to know specifics.
Some common allergens to avoid if you have eczema, psoriasis, acne, or other kinds of skin afflictions are: dairy, wheat, and high amounts of sugar.
Some people may also be allergic to nuts, eggs, and red meat– but these are more of the exception rather than the rule.
Dairy, wheat and sugar are ingredients so commonly found in almost everything, that have been linked directly as some of the main causes of eczema!
In fact these are some of the first things a doctor will tell you to cut from your diet if you are suffering from eczema, as research after research has proven these foods to be a high allergen for eczema patients.
What makes these three different foods so harmful for eczema?
Well to start, they all have one thing in common: high inflammatory properties.
When eaten at an excess, these 3 foods can put your body in a state of inflammation that eventually can translate onto your skin.
When your body is in an inflammatory state, this puts your whole immune system at risk, and can lead to irritated or infected eczema, or even breakouts on previously healed skin.
More substantially, a vast majority of people with sensitive skin or eczema, have been shown to react to these 3 foods.
Wheat and lactose intolerances, are becoming more common in those with immune conditions like eczema, and can lead to eczema breakouts.
High amounts of sugar can lead to dry brittle skin, as it creates AGEs in the skin, leading to glycation: a process where the skin's collagen gets damaged from too much sugar.
If you have no idea where to start with your skin, eliminating these 3 eczema triggers from your diet is a good start!
Delicious desserts for sensitive skin!
As someone who has had problems with eczema, let me tell you that when it comes to food (and especially dessert), it isn't always easy to find something that is good for you, and that won't cause you to have nasty eczema flare-ups.
Personally my eczema tends to flare-up when I consume large amounts of dairy, wheat, or sugar, so I've had to be creative when ordering out or making desserts at home!
Below I've rounded up a few delicious recipes that are easy to make, and super enjoyable for everyone!
Even if you haven't shown any reaction to the above mentioned eczema triggers, these desserts are a must-try and are made with healthy ingredients for your skin!
Sticky Rice Mango Pudding
My mother used to make this for breakfast when we were kids, and I still find myself craving it whenever I see it. This is a classic Thai dessert, and you may have even seen it in local Thai restaurants.
I started making it for my friends and have been asked for the recipe multiple times! Amazingly, it's super easy to make, and the amounts can be adjusted depending on your taste preferences.
If you want a quick dessert that everyone will enjoy, then this is a great option!
(Serves 4)
Ingredients:
1 cup of glutinous rice (sticky rice)
1 cup of coconut cream OR coconut milk + 3 Tbsp of coconut cream or milk
1 tsp of natural vanilla extract
1/8 tsp of salt
2 ripe mangoes
(optional) Stevia
1/4 cup shredded coconut for garnish (optional)
Directions:
Cook 1 cup of glutinous rice as per directions, adding in the 3 Tbsp of coconut cream or milk. (Technically, sticky rice should be cooked in a bamboo steamer, but since I don't own one I use a normal rice cooker, it takes about 30-40 min to fully cook. You can also use a pot on the stove.)
When the rice is finished, open the lid to cool it down. Meanwhile, heat coconut cream (or coconut milk) and add vanilla extract, salt and stevia. Heat until it's hot but not boiling then remove from stove.
Evenly scoop out the rice into 4 bowls and pour a third of the coconut cream mixture into each of the bowls. Allow this to cool at room temperature, about 10-15 minutes. Slice the mango, place on top of the rice, add shredded coconut for garnish (if desired). Pour remaining coconut mixture over and serve.
Pumpkin Pie Spice Cake
This cake is great for brunches at home, and is best served warm. I usually eat mine with a pat of butter or ghee, or even just plain!
There is added sugar (although not much!) so I suggest you don't eat the whole cake yourself.
Share it with friends and family, AND if you really want to impress, add a dollop of cream or a pat of butter when serving to guests.
(Serves: 6)
Ingredients:
1 cup of gluten-free baking flour
1/2 cup of coconut sugar
1 tsp of baking soda
1/2 tsp of salt
2 tsp of cinnamon
1 tsp of pumpkin pie spice
1 tsp of vanilla
1 cup of water
1/2 cup of coconut oil
2 tsp of apple cider vinegar
1 cup of pumpkin
Directions:
Mix flour, baking soda, coconut sugar, pumpkin pie spice, cinnamon and salt into a bowl.
Mix water, coconut oil, apple cider vinegar, vanilla, and pumpkin in another bowl.
Make a well in the center of the dry ingredients and slowly pour the wet ingredients, mixing as your pour.
Pour into a well greased baking pan or bread pan and bake at 350 degrees for 40 minutes or until a toothpick comes out clean.
Allow cake to cool before slicing and serving. Can be made overnight and heated in the oven prior to serving.
Easy Breakfast Banana Pancakes
Looking for a one-bowl, no-fuss pancake recipe?
Try these flour-less banana pancakes at your next breakfast!
Ingredients:
2 large ripe bananas (mashed) (you'll get better results with really ripe bananas)
2 eggs
1/2 tsp vanilla extract
1/8 tsp. baking powder
Toppings:
Raw honey, fresh fruit, coconut butter, ghee
Directions:
In a large bowl, beat eggs until frothy. Add in the mashed bananas and mix well.
Add the baking powder and vanilla to the bowl.
Heat a non-stick pan or skillet over medium heat.
Using a ladle (or a big spoon), pour 2-3 tbsp of batter at a time.
Cook until the bottom is set (2-3 minutes), then flip and cook another minute.
Serve immediately with toppings. Best eaten fresh!
Decadent Chocolate Cake
I found this recipe on Pinterest, courtesy of The Spunky Coconut!
I didn't use a bundt pan like in the original recipe, and just melted some dark chocolate on top instead of the original white chocolate frosting, but it still turned out great!
It's nut-free, gluten-free, dairy-free and LOW in sugar!
Check out the full recipe and instructions here: Paleo Chocolate Cake.
 Chocolate Peanut Butter Ice Cream
Need something to satisfy your ice-cream cravings?
This is one of my favorite dairy-free ice creams to make! It's made with healthy coconut milk, coconut sugar (low-glycemic), organic peanut butter, and extra dark chocolate pieces.
It tastes like a cross between a Reeses' Cup and Dark chocolate — but is so much more healthier for you!
Need I say more?
I posted the full recipe here: Dairy-free peanut butter ice cream. Check it out!
Gelatin gummies!
I've always loved those candied gummies — although now that I know that the ones in the store are usually chock-full of chemicals, additives, gluten, and high amounts of sugar, I've been trying to avoid them.
Which is why I was so happy when I found a healthy gummie recipe! These gummies are made out of gelatin: a skin-healing product derived from collagen.
Gelatin helps in the production of collagen: creating new skin cells, closing open wounds (like those from eczema), repairing gut lining, and supporting bone and joint structure.
It tastes as yummy as the ones you buy at the store, minus all the artificial flavors and eczema triggers, of course. They're also a huge hit with young children!
Ingredients:
1 cup of fruit
1/3 cup lime or lemon juice
1/3 cup water
4 tbsp gelatin powder (like this one here)
Directions:
– Place the lemon/lime juice in a heavy sauce pan over medium heat.
– Stir in the fruit and let it cook down until the liquid is simmering and steam rises (not boiling). Remove from heat and blend the mixture in a blender until smooth.
– Let the mixture cool completely (about 15 minutes). Add in the gelatin powder when cooled and blend again until everything is fully mixed.
– Pour the gummy mixture into a glass dish (OR a gummy-bear ice tray like this one) and refrigerate until hardened. About 30 minutes.
– When it's set, you can cut them into squares or use a cookie cutter to make some real gummy shapes!
Adaptions:
– I made mine with blueberries (low sugar fruit), and they turned out so good! You can also use any other kind of fruit (like strawberries or mango) for different colors.
– If you don't have a gummy bear ice tray, you can put the mix into an ice cube container and pop them out. Super easy!
---
I hope this post has inspired you to avoid the main eczema triggers, and replace them with eczema-friendly treats like these!
What's your favorite healthy treat? Will you try any of these? Leave a reply below!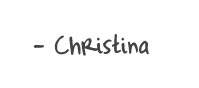 PS: Don't know where to start? Sign up to my free series The Clear Skin Plan !