Delicious, creamy, indulgent ice-cream. The need for peanut butter ice cream is still in demand!

Before The Flawless Program, I would eat ice-cream on a regular basis. I was particularly a fan of Ben & Jerry's Peanut butter ice cream. I mean, how can you not be excited to get chunks of frozen Reeses Pieces in your ice cream!?
However, ever since I was finally able to clear my eczema, I haven't gone back to the sinful Ben & Jerry's ice-cream indulgence.
Although it IS delicious, my eczema tends to flare up after eating large amounts of dairy products, especially those that are processed and chock-full of sugar.
Pause. What does dairy have to do with eczema?
Let me explain real quickly: Although eczema breakouts can be triggered by outside elements such as the weather or skin products, research has repeatedly shown that eczema is more likely to be caused by inflammatory foods in your diet.
Food items such as dairy, wheat and sugar can trigger inflammatory responses in your body as they are digested, especially if they are heavily processed or eaten in large amounts.
This inflammatory response is one of the root cause of what creates contact dermatitis (eczema) or acne breakouts.
That's why it's important to know exactly what your eczema triggers are in order to avoid skin breakouts.
Before the Flawless Program I had no idea what was causing my eczema, and I wasted lots of time and money on creams and medications that didn't work.
But after the program I finally found the answer! (Dairy and high amounts of sugar!)
It may be different triggers for different people, but the important part is that you identify what your triggers are, so you can avoid future embarrassing breakouts!
Okay, now back to the dairy-free ice cream:
So finally, after some experimenting and taste tests, I came up with a dairy-free version that tastes even BETTER than the Ben & Jerry's!
Impossible you say? Well, to be honest, I didn't think I would even come close, but when the final result came out, I knew it would be my all time new favorite ice cream recipe. –AND it's eczema-friendly too!
This recipe uses simple ingredients, and is pretty easy to make!
The base is an egg-custard, which I left in the fridge overnight. I had actually tried to speed up the dairy-free ice cream process by churning the custard as soon as it cooled down, (about 3 hours after) but it didn't turn out as creamy as leaving it overnight did.
Maybe it will be different if you use full fat milk or half and half, but since this is a dairy free version the best is to leave the custard overnight to cool and expand.
To make it dairy-free ice cream I used full-fat coconut milk.
I prefer coconut milk when making eczema-friendly ice-cream as it's the closest to "cream" in the dairy-free substitutes. Some people use almond milk or soy, but coconut milk is the one that works best for me. The taste and texture is the closest to ice cream that most people can't even tell unless you tell them!
For the peanut butter chunks I used Whole Food's Organic peanut butter to make peanut butter fudge chunks. Originally I thought that I could just drip the peanut butter straight into the ice cream machine. However, this just mixes into the ice cream base and makes everything taste like peanut butter.
Peanut butter fudge chunks are the way to go! I also used some hazelnuts to give it a crunch texture and to hold the fudge together.
I also added in some chocolate shards for texture, and because it really makes it taste like a Reese's pieces cup!
(If you're afraid of using chocolate because you have eczema, check out this post about chocolate and eczema here.)
Lastly, I used coconut sugar and honey to make it low-glycemic, as high amounts of sugar can cause inflammation and result in an eczema-breakout–which we want to avoid!
The honey is so the ice cream doesn't freeze into a hard rock in the freezer (which can happen often when using chocolate in ice cream) and the coconut sugar gives it a kind of burnt-caramel flavor which deepens the base, as opposed to just using regular sugar.
Recipe for Dairy Free "Ben & Jerry's Peanut Butter Ice Cream"
Makes: About 1 1/2 pints
Ingredients:
Base:
3 cups coconut cream (about 2 13.66 oz cans)
3 large egg yolks
3 tbsp honey
1 cup coconut sugar
2/3 cup unsweetened cocoa powder
1 tbsp vanilla
Peanut Butter Chunks:
1/3 cup peanut butter (make sure you use organic or one that doesn't have much sugar)
1/4 cup ground roasted hazelnuts + a couple of chopped hazelnuts
1/2 tsp honey
Chocolate Shards: 20-30g dark chocolate (%75 or higher)
Instructions:
Base:
In a large saucepan over medium heat, whisk the coconut milk and honey together until warm. In a medium heatproof bowl, whisk the sugar and cocoa powder together.
Gradually whisk in 1 cup of the warm coconut milk until the mixture is smooth and there are no lumps. Beat in the egg yolks and scrape the whole cocoa paste mixture into the saucepan.
Whisk until blended.
Cook the custard over moderate heat, stirring constantly so it doesn't burn. In about 10 minutes, it should have thickened and reduced a bit. Remove from heat and strain if necessary to remove any egg pieces or cocoa lumps.
Allow to cool completely then stir in the vanilla. Store in an airtight container and refrigerate overnight.
After the base has set overnight, churn according to your ice cream maker's instructions. About 80% finished, (20 minutes on mine) drizzle in the melted chocolate. Add about 1/3 of the peanut butter chunks.
Continue churning until finished.
Transfer the ice cream into a container and fold in the remaining 2/3 peanut butter chunks. Leave it in the freezer to harden and expand for a couple of hours (about 2-3).
Enjoy and try not to eat it all!
Peanut butter fudge chunks: While the custard is cooling you can start to make the fudge. Mix all ingredients in a bowl and flatten out on parchment paper, about 1/4 inch thick.
Freeze overnight then cut into square chunks to add into the ice cream.
Chocolate: Melt chocolate in a double boiler or microwave. Cool completely before adding to the ice cream.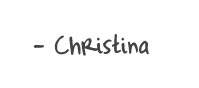 PS: Don't know where to start. Sign up to my free training series on this page !