Today's post is on eczema scars (or any scars, marks, blemishes in general) and how you can efficiently get rid of yours! After all, we are always looking for the fastest, safest way to get rid of eczema scars—and who can blame us?
Eczema and other skin scars from skin issues like acne, pimples, etc., can be embarrassing, and while there are natural remedies and methods that you can do at home, we still want to quicken the scar healing time.
If you're reading this, then chances are that you can also relate.
I used to have REALLY BAD eczema scarring all over my arms and legs, and marks on my face from pimples. I used to avoid going out in short dresses, skirts or shorts, in order to hide the more noticeable scars.
In my hunt to end scars and find a way to clear my skin, I ended up experimenting with many ways until FINALLY I found something that makes a HUGE difference.
That I'm super excited to share with you today!
Because now, other than a slight brown mark, my eczema scars are barely noticeable! My skin is also a lot clearer and smoother than compared to before.
Because of this, one of the most common questions I usually get asked is how to naturally get rid of eczema scarring!
Now I put a lot of research into this, and so while it IS a bit more complicated than just putting on scar cream, it's also going to be one of the most efficient long-term strategies you're going to have for your scars.
Well, not just for your scars: but for your skin in general too!
Because what I'm about to tell you today, is going to work wonders for your ENTIRE body! Personally speaking, my nails, hair, joints, and muscles have never looked or felt more amazing!
(But we'll discuss more about that in a bit.)
I hope you're excited, so let me get right to it by introducing you to an underrated BUT incredibly essential substance called:
Collagen.

What is collagen and why do we need it?
Did you know the word "collagen" comes from the Greek word "kolla", which means glue?
This turns out to be a pretty accurate description, and you may have noticed yourself the ingredient "collagen" in many facial, skin care, scarring, or anti-aging products that promote perpetual youth or clear fresh skin.
This is because collagen plays one of the biggest roles in helping to firm-up and hold your skin together!
Collagen is a fibrous, hard, insoluble protein that makes up one-third of the protein of the human body, and is the most common protein found in mammals. It is most abundant in the skin, bones, and connective tissues.
In fact, there are at least 16 different kinds of collagen found in the body, although the most common types found in the body are type 1, 2, and 3.
Type 1 collagen in particular is extremely flexible and strong — even stronger than steel! Gram for gram in your body. (So you can literally say that you're stronger than steel!)
Because collagen is responsible for supporting your muscular and skin structure, every single person body NEEDS collagen in order to build healthy skin and provide firmness and strength.
Benefits of collagen
Collagen's effects have been proven to help prevent against things like wrinkly or saggy skin, cellulite, and bone and joint pain such as arthritis.
Because collagen supports your bone and skin structure, it can dramatically improves skin, nail, and hair growth by generating new skin cells.
Additionally, collagen helps to close skin wounds. This means that it can also help your eczema to form new skin and heal faster!
However since we're focusing on how collagen works for eczema SCARS, let's jump right into how collagen improves your scars.
Why scars need collagen
Eczema scars (or any type of scarring for that matter), all start in the same way and generally happens in 3 main phases:
1) Inflammatory Phase: The wound stops weeping or bleeding and starts to close as your body fights the infection.
When your body is trying to create new scar tissue, it requires more nutrients and vitamins to help it repair the broken skin. As I talk about in my video: the key to clear your skin, your gut plays an important role in this, as your immune system and white blood cells help fight against infections.
This is why it's important that you take steps to lessen inflammation: as it helps the "closing" process to go a lot faster, and in turn results in a smaller scar.
2) Proliferative Phase: Your body produces collagen.
Once your immune system is able to fight against infections efficiently, it then begins the process of collagen formation.
When collagen is produced, your skin starts to pull the edges of the eczema wound together: producing new capillaries and new skin.
You may notice that the skin on a scar doesn't have any hair follicles or sweat glands. This is because scar tissue is different than the previous skin before and is in fact, new skin! In this phase your body continues to produce cells to keep the wound clean, which sometimes makes it look like it's wet.
3) Maturation Phase: Your body slowly remodels your skin by producing more collagen.
Finally, your body starts to re-build the scar so that the scar is less noticeable.
With a healthy immune system and the help of more collagen, the eczema scar goes from red and raised to flat and more white colored. — This is what happened to my major scars, until now they are barely noticeable!
As you can see from above, collagen plays a big role in helping your body to close eczema wounds, form new scar tissue, and reduce scars over time.
Factors that disrupt collagen production
While collagen is naturally found in the body, there are some factors that can negatively affect the production of collagen.
Age.
Perhaps the biggest unavoidable factor is our age. As part of intrinsic aging, collagen production in the body tends to decline with age.
This is one reason for why a person under 30 tends to look much younger than one over 30.
Over 30-years old, collagen levels in the body drop significantly, which is why wrinkles, fine lines, scars, and spots become more common. Also, because collagen levels have dropped, wounds and scars may not heal or go away as fast, compared to your younger years.
But don't worry! There are ways to dramatically improve collagen levels even with age, and we'll discuss that in a bit.
High inflammation in the body.
A diet high in inflammation increases the rate of glycation in the skin. With increased glycation, adjacent proteins are damaged. This makes collagen proteins in your body dry, weak, and brittle.
If you're eating a diet high in sugar, alcohol, processed foods, sweets, etc., it's going to damage your collagen production.
Inadequate protein intake.
Mammals have the highest concentration of amino acids and collagen in the body.
Protein from mammals (beef, chicken, lamb, etc.) has been shown to be extremely necessary for the body, as it helps repair damaged tissue and skin cells.
When the body digests these proteins, it breaks it down into various amino acids. The two most important amino acids found in animal proteins are L-Argine and L- Glutamine.
These two amino acids help by creating collagen in the body. They also improve the gut and immune system which helps fight against infections and eczema!
If you don't have enough animal protein, you may be missing out on these two amino acids that help with collagen production.
Smoking.
Chemicals in tobacco smoke damage both collagen and elastin in the skin, while nicotine narrows the blood vessels in the outer layers of the skin. This reduces the delivery of nutrients and oxygen to the skin, making the outer skin layers damaged and weak.
How to get more collagen to lessen scarring!
Because of its fast and efficient effects, many plastic surgeons have come up with a method to inject collagen underneath a person's skin to help lessen or reduce the scar's appearance. (ouch!)
Unfortunately, those kinds of treatments are quite costly, about $100-$250 per injection round, (ouch again!) not to mention they don't last very long and you will have to get re-injected every year.
Thankfully, there are some very efficient ways that you can increase the amount of collagen in your diet, without having to go under the needle!
Here are some ways:
Increase Vitamin-C
Not many people know this, but Vitamin C is extremely vital to the production and formation of collagen. In fact, without Vitamin C, collagen formation is disrupted, and it can cause a wide variety of problems in the body.
Because our bodies do not produce Vitamin C naturally, it's necessary we get enough of it in our body to help the collagen production.
You can get Vitamin C in through those top fruits and vegetables below (see chart):
However, if you have major eczema problems or large eczema scarring, you can also take a Vitamin-C supplement daily as an efficient way to increase intake.
When my eczema was at its worst, I supplemented with Vitamin-C daily.
Here are a few that I've used personally that don't contain high amounts of fillers and extra chemicals:
Eat more collagen
The simplest way to get more collagen, is to eat it!
Collagen is mainly found in the bone structure, so having beef bone broth, chicken bone broth, etc. is a good way to increase collagen naturally through foods.
Click here to see how to make a bone broth.
Collagen supplements
Last, but not least!
If you have many of the factors (above) that affect collagen production, or if you want to speed up eczema-wound or scar healing, one of the easiest ways is through collagen supplements.
The way that collagen supplements work is by increasing the collagen in your body to help repair the connective tissue in your skin. For example, when your skin is wounded through eczema and you're left with a scar, collagen works to help re-build the damaged tissues and restore the skin's firmness and elasticity.
For collagen supplements, I recommend going for a powdered organic source, rather than settling for the cheaper generic ones. This way you eliminate the risks of reacting to the binders and fillers!
I've been using Great Lakes collagen daily in my morning coffee. If you don't want to drink it, you can add the powder into a bone broth or soup.
Click to view: Great Lakes: Kosher Collagen
I like it because it's flavorless and from a trusted source. Already I can see a huge difference on my skin, nails, and hair! It's AMAZING!
Collagen is the secret to heal eczema scars!
If you want a faster way to get rid of those eczema scars, acne/pimple marks, make your skin GLOW, and improve overall wound healing, then increase the amount of collagen in your diet!
I've worked with a lot of people that experience big changes in their skin just by implementing the above steps to increase collagen in their diet.
Just by following the steps above, you're going to see a HUGE difference.
But just remember!
The scarring formation doesn't just happen once your skin is healed over.
Scarring happens as SOON as your body has a wound or opening from a skin injury or eczema.
As mentioned above, collagen in your body can be damaged by an excessive amount of inflammation in the body, leading to slowed skin healing in the future as well as dark scarring.
If you want to ensure that your scars will be as minimal as possible, it's important to pay attention to what you put into your body!
• Lessening the inflammation in your body (through proper nutrition) will improve your overall body's health, and is essential to ensure that your scars will be as minimal as possible.
Follow the steps above to make sure that you also look into your diet, if you really want to get rid of your eczema, as well as your scars!
---
Are you excited to increase the collagen in your diet? Have you had any experience with collagen for eczema or acne scarring? Hit the reply below and let me know! 😀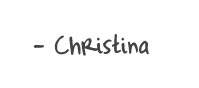 PS: Don't know where to start? Sign up to my free series The Clear Skin Plan !