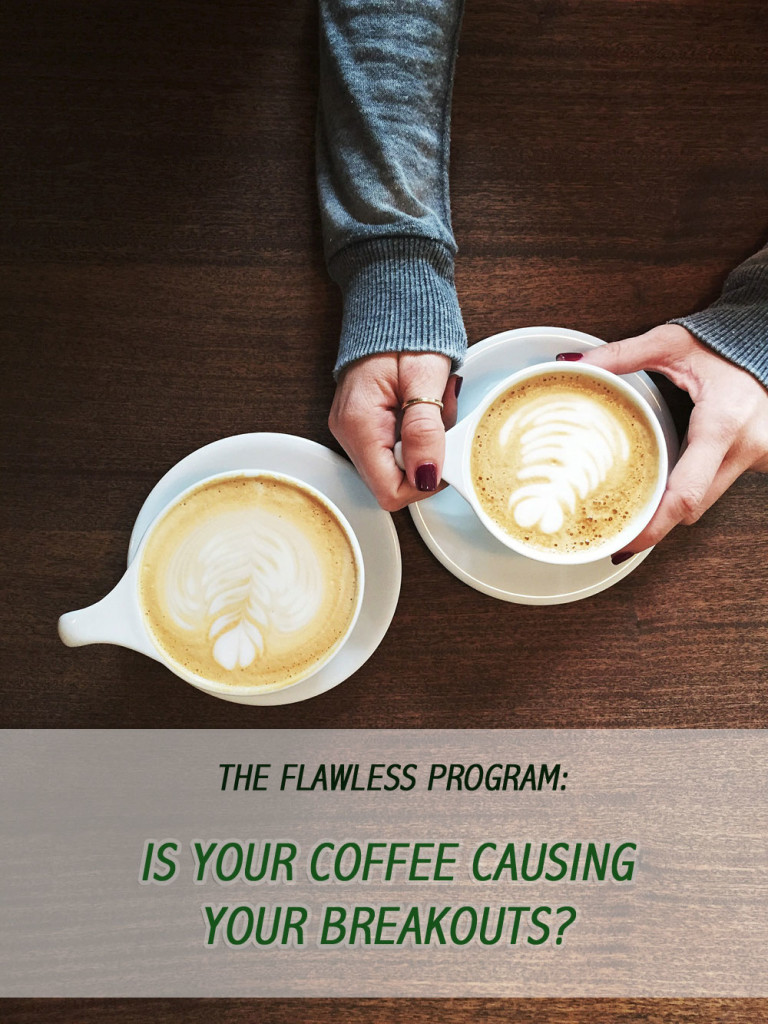 Instant nice person: just add coffee!
Coffee has been a long-time faithful friend: from waking us up in the morning, to reviving our studies late at night, and even being an ice breaker on a first date. Ever since its first discovery in Ethiopia, we have been enjoying this beverage for centuries!
If you've ever worked or produced something in a coffee shop, then you've shared something in common with great composers like Bach and Beethoven, whose musical works were said to be spawned in coffeehouses!
Its health benefits have also long fascinated scientists: coffee has been shown to improve memory and brain function, be an excellent source of antioxidants, improve insulin sensitivity, and was even shown to improve DNA.
But if coffee is such a wonderful, helpful discovery, then why is it often pulled into question for those with digestive issues, or inflammatory skin conditions like eczema?
Does coffee affect eczema?
Coffee can have an indirect affect on eczema, as it's been studied to create an inflammatory response in the gut, potentially affecting those who already have poor gut and immune system health.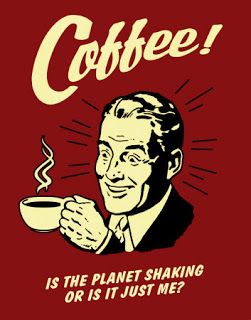 As I mention in the Gut-Skin Connection, when your immune system is affected by too much inflammation, its ability to heal your skin is also slowed.
Additionally, certain types of coffee (more on that later) can create underlying levels of chronic stress, anxiety, and adrenal fatigue which can be a trigger for an eczema breakout.
In this way (if your body is suffering from high inflammation levels, along with high levels of stress), you could consider coffee as a trigger for your eczema.
But wait! Before giving up coffee altogether, consider this: just how there are different foods that help or hurt, there are also different types of coffee.
There is a small percentage of people who are naturally sensitive to all types of caffeine and would do better avoiding coffee, but for a lot of people, your inflammatory response or stress levels might have nothing to do with coffee.
You might just be reacting to the toxins in industrially produced coffee beans.
Toxins in coffee
Conventional coffee beans are largely produced in mass quantities, containing high amounts of mold and mycotoxins, and are heavily sprayed with pesticides to yield more crop.
Mycotoxins are a form of fungus that make their way into your coffee by latching themselves to the dried coffee bean. Once they have attached themselves, they are then almost inseparable from the bean and (unless you are drinking a mycotoxin-free coffee) manage to survive through the grinding and pressing; ending up into your cup.
There are two main types of mycotoxins typically found on coffee beans: aflatoxin B1 and ochratoxin A.
The first is not to be taken lightly: aflatoxin B1 is often classified as one of the most potent known carcinogen. For the second, it's been linked it to kidney toxicity, immune supression, cancer, and birth defects in animals.
Out of these two mycotoxins, the second is more likely to be found in coffee.
Now don't be scared! Mycotoxins in coffee aren't big news: almost every coffee contains them, and research has shown that in small amounts they are completely fine. Additionally, since they are known carcinogens, the allowable amounts that can be sold are closely regulated by government agencies such as the FDA and the EU health board. Crops that contain over the allowed amounts are usually thrown out.
---
Mycotoxin allowable limits in different countries:
EU: between 4-15 μg/kg.
USA and China: 20 μg/kg.
India: 30 μg/kg.
---
Will mycotoxins in coffee kill you?
Well, no, most likely not. However constant intake of bad coffee beans (like if you're drinking coffee everyday) with high amounts of mycotoxins can cause several negative side effects, potentially affecting your liver, kidneys, and overall immune system's health.
This could be one of the reasons for why drinking bad coffee can lead to high inflammatory responses.
Some side effects of drinking bad coffee:
• Severe caffeine crashes (feeling physically unable to work, requiring more coffee)
• Nausea/Hyperglycemia symptoms (feeling faint, low blood sugar)
• Unnecessary anxiety, fidgeting, grinding teeth
• Elevated stress levels
• Heartburn
• Palpitations
• Migraines
• Digestive pain in the stomach
• Acid reflux
• Warm or itching skin (pruritus)
---
Take the Coffee Test to see if your coffee is bad for you: 
Have your typical cup of coffee (for accurate results, drink your coffee black), and pay close attention to your body. The idea here is to see if you can notice any of the above symptoms, either immediately or within the day.
You can do this for a couple of days, and if you're consistently experiencing negative symptoms, then it's a sign that your coffee is negatively affecting you!
---
How to drink coffee with eczema
If you want to improve your overall eczema and immune system's health, then you need to minimize any potential damage bad coffee can have on you.
Follow the suggestions below to help you choose the best kind with the least amount of mold and toxins!
Buy wet-processed, roasted coffee.
Farmers (aware of the dangers of mycotoxins) have developed a process to lessen the amount of mycotoxins in coffee, called a wet-process.
Currently, this is one of the most efficient process to lessen mycotoxins. As mycotoxins usually latch onto dry beans, a wet process makes it more difficult for them, and as such wet processed coffee beans contain less mycotoxins.
Along with the wet-processed, you should also choose roasted beans: roasting the beans kills molds that produce mycotoxins. In one study, it was shown that roasting reduced the levels of Ochratoxin A by 50%!
Choose beans from higher elevations.
To reduce moldy beans, consider the environment where the coffee is grown. As mold is less apt to grow at higher elevations, buying beans that have been harvested from the mountains can help decrease the amount of toxins in your coffee.
Central America beans from the mountains are a good choice.
Choose Arabica over Robust.
Larger companies like Folgers or Starbucks often use robusta beans in their coffee, as they contain some of the highest amounts of caffeine. However when scientists analzyed coffee beans, they found that robusta beans were also some of the moldiest beans (which is ironically why they also contain more caffeine: a natural defense against mold).
Arabica beans in contrast, were studied to be the least moldy. If you want to minimize toxins and molds, choose arabica instead.
Don't buy coffee blends
Coffee blends are coffee beans that are mixed from multiple areas. The problem with this is that you have almost zero guarantee of where your coffee actually comes from, and you're more likely to get cheaper beans with mold.
Instead of buying from major brands that mix their coffee beans, buy your coffee from single origins, ensuring the quality.
Do not drink instant or decaffeinated coffee.
For those of you who drink decaf, I urge you to switch to another beverage instead.
Decaffeinated coffee beans are at higher risks for mycotoxins, as they don't contain caffeine: the substance that protects coffee beans from the growth of mold and mycotoxins. Additionally, the process to remove the caffeine from the coffee beans involves high amounts of chemical solvent, usually dichloromethane (aka: methylene chloride).
This chemical solvent is so powerful, that skin contact can lead to burns and it's advised against inhalation. It's also believed that long term exposure can cause damage to internal organs and even memory loss.
Instant coffee (like Nescafe) also contains significantly more mycotoxins from roast beans, as they are heavily processed.
To put it simply, you really shouldn't be drinking this stuff!
Buy whole beans and grind your coffee fresh.
Did you know Louis XV actually grew his own coffee beans on the Versailles Palace grounds? According to literature, he handpicked the beans, roasted them, and ground them himself. Serious coffee aficionado…but he was doing it right!
Not many of us give thought to how our coffee is made, but the way that you prepare it really makes a difference. Molds and toxins are more apt to grow in stale coffee, so it's best to buy the whole bean and grind your coffee fresh.
Thankfully it's no longer as complicated as Louis's way in the palace. You can find electric or mechanical grinders at almost any department store (kitchen section), IKEA or online.
What coffee to buy?
Here are 2 types of coffee that meet all the above requirements, and that I've personally been using to start the day!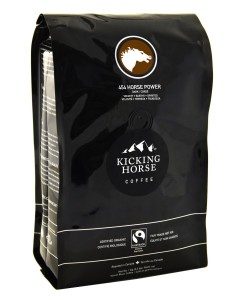 1. Kicking Horse Coffee: Click here to see reviews.
√ Organic
√ Mountain grown in Canada
√ Roasted
√ Whole bean
√ Arabica bean
√ Single-origin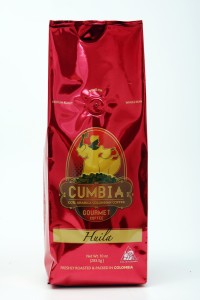 2. Cumbia Huila Coffee: Click here to see reviews.
√ Organic
√ Mountain grown in Columbia
√ Whole bean
√ Roasted
√ Arabica bean
√ Single-origin
Should you drink coffee?
When my eczema was at it's worst, I stopped drinking coffee as to not put any potential stress on my body. I did this because I had many of the above symptoms, and wanted to give my body a break.
Later, when I began to re-introduce coffee, I realized that it wasn't the caffeine that was initially hurting me, but rather my toxin-loaded coffee beans! After switching to a better coffee, I no longer have any of the negative side effects. I'm fully alert and inspired in the morning, don't experience the afternoon caffeine crashes, and don't suffer symptoms such as anxiety or stress. Best part? It hasn't triggered any eczema breakout.
The change is night and day!
---
Do the Coffee Test above, if you suspect that caffeine is triggering your breakouts.
If you experience negative symptoms, then you can either stop drinking coffee altogether for a couple of weeks, and later re-introduce it to see how you feel, OR try switching to a better coffee with less toxins and molds.
---
As mentioned in the beginning, most people might just be reacting to the toxins in the coffee bean, and not the actual caffeine itself. There are many health benefits to drinking coffee, so if you're not sensitive to caffeine, then don't be afraid of having it!
In short:
If you want to drink coffee without triggering your eczema, choose a toxin-free one.
If you're constantly ingesting toxin-loaded coffee, it can become a trigger for your eczema. Consuming high amounts of toxins and molds in coffee can lead to high levels of inflammation in your body, along with feelings of chronic stress, anxiety, and digestive gut issues that may cause your body to react in symptoms such as eczema.
Instead, follow the steps above to improve your coffee intake, and I'm certain that you will be able to experience coffee's long-desired benefits, without setting you back on your eczema progress. You may even find that many of the symptoms that you had before with regular coffee will disappear, and hopefully it will no longer be a trigger for your breakouts! 🙂
---
I hope this article helps you start the day right by choosing the right type of coffee. Do you have any questions on eczema and coffee? Has coffee affected your eczema? Leave me a comment below! 😀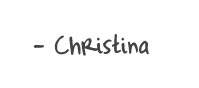 PS: Don't know where to start? Sign up to my free series The Clear Skin Plan !