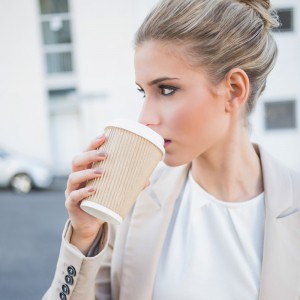 Carrageenan is a natural ingredient found in a lot of gluten-free, dairy-free, vegan or vegetarian goods.
Canned or bottled coconut milk, almond milk, hemp milk, lactose-free milk, greek yogurts, puddings, and many other dairy substitutes and products often contain carrageenan as a 'natural' thickener.
But just because something is 'natural', doesn't always mean it's good…
Earlier this month I had a peculiarly interesting breakout and unfortunately, it had to do with coconut milk—one of my favorite dairy substitutes.
I say interesting, because even though I have a long history with eczema, this wasn't an eczema breakout. It also came about pretty quickly, which is more of an allergic reaction, rather than old eczema creeping up.
Let me back up a bit.
Reacting to carrageenan in coconut milk?
What happened is that my forehead started to break out in tiny little bumps–a cross between whiteheads and pimples. I don't eat gluten or dairy, so at first I thought it could be sugar. However even after a few days of significantly lowering my sugar intake, the breakout wasn't going away.
Basically, I wasn't doing anything out of the ordinary, so there was really no reason for me to experience a breakout–and especially one that wasn't from my old eczema.
So what was it?
I went through my whole pantry, kitchen, and products to find out. The ONLY thing that was different from the rest, was that the brand of coconut milk (Silk) I had been drinking for a week, was different from the one I usually buy (So Delicious).
I'm not allergic to coconut milk or oil, so at first I didn't pay attention. But when I continued to break out, I decided to take a good second look at ALL the ingredients in my food items, including the ones in the coconut milk.
Reading the ingredients, I noticed one that stuck out: carrageenan. Coming from a history of eczema, I like to know all my ingredients before putting them in my body, and carrageenan was one I wasn't familiar with.
Researching more, I found that there are indeed links between carrageenan and gut irritation and inflammation, which could cause skin breakouts due to high inflammation levels.
In fact, scientists have conducted laboratory animal experiments using carrageenan, and have found that when the animals were given carrageenan, higher rates of gastrointestinal inflammation, colitis-like diseases, and even colon cancer were present.
Now, before I get into the details of carrageenan, it's important to remember that not everyone reacts the same way to this ingredient, and some people don't have any problem digesting carrageenan at all.
However, if you have a history of sensitive skin (like me!), then your intake of carrageenan is definitely something worth looking into.
What is Carrageenan?
Carrageenan is derived from red algae or seaweed, and is most commonly used as a natural emulsifier, thickener or stabilizer for food, because of it's gelling properties.

Carrageenan seaweed in food preparations actually date back a few centuries, but our main health concern is with the refined, isolated carrageenan that is put into everyday foods–including my coconut milk!
Recently, carrageenan has been advertised as a natural ingredient, allowing food companies to use it in foods and goods labeled as 'natural'.
But just how good is natural?
Studies have shown that even though carrageenan is natural, it still carries a large amount of toxins that can have pretty serious side effects.
Some of these side effects include: inflammation of the colon and large intestine, ulcerations, cancer of the gastrointestinal tract, flatulence, diarrhea, and bloody stool.
Carrageenan was petitioned to be banned.
Dr. Joanne Tobacman, a physician-researcher, filed a petition against the usage of carrageenan in foods, after convincing evidence that carrageenan's side effects were hazardous to human health.
However, the FDA rejected this petition in 2012, claiming that the research was 'disputed'.
Cornucopia, a non-profit food policy research group, is one of the most outspoken groups on the safety hazards of carrageenan, and are calling for the FDA to reevaluate a petition to ban carrageenan.
They claim that the FDA's denial of Tobacman's petition was "riddled with overt bias which appears to protect an industry's profits at the expense of public health."
According to one of their statements:
"Natural does not mean safe….Poison ivy is natural, but you wouldn't put it in skin lotion…carrageenan side effects appear to do to your gut what poison ivy does to your skin."
Carrageenan affects your skin through inflammation.
Regardless of the politics behind carrageenan, there is one undisputed medical truth that still remains: carrageenan causes high amounts of inflammation.
I've talked in detail here about the gut-skin connection, and most of you who are starting the 30-day program already know how important it is to lessen the inflammation in your gut and immune system in order to heal your skin.
Probably one of the most dangerous ways carrageenan affects our skin, is that it can cause high amounts of inflammation, causing the pores in our intestinal tract to widen, permitting bacteria, undigested foods, and other toxins to enter our blood stream.
When we have too much foreign toxins leaking through these widened pores into our bloodstream, our body often tries to flush this out through its elimination organs.
As a result, our skin (the body's largest elimination organ), gets a lot of these toxins pushed out through it. While this is good flush for our body, for our SKIN, it usually results in pimples, acne, eczema, psoriasis, and other skin diseases.
This is also called 'leaky gut syndrome', the root cause of eczema breakouts.
Eat carrageenan-free products to avoid inflammation
In order to have clear skin, and get rid of your eczema, you need to stop the toxins from leaking through the wide holes in your gut. One way to do this is by lessening inflammation.
The less inflammation we have in our body, the easier it will be for our gut to heal and "patch up" those holes, so the toxins don't escape onto our skin!
Once your gut is healed, and your immune system is up and running as it should, your body can afford to take more inflammatory foods without experiencing an eczema or skin breakout.
However, until then, it's best to help your gut out the best you can and stay away from inflammatory substances, including carrageenan.
Carrageenan-free products?
Here are some PDF links you can check out if you want to start going carrageenan-free. These products don't contain carrageenan, and I'm going back to my So delicious coconut milk instead!
So Delicious dairy free products that don't contain Carrageenan
Carrageenan-free shopping guide from Cornucopia
Again, carrageenan is found in a lot of 'natural' products, so the best advice I can give you is to carefully check your ingredient labels.
In conclusion.
There are 3 main things to take away from this:
1. Carrageenan, even though a natural additive, has more negative side effects than good. In fact, as of now, carrageenan has no known nutritional value whatsoever. Since I've stopped consuming carrageenan my skin has gone back to normal, so it seems that I react more badly to it than others. In my case the cons far outweigh the pros, so I won't take the risk of eating it in excess again!
2. The side effects of carrageenan are worse if you have unhealthy gut issues. If you have sensitive skin, or are suffering from eczema due to high inflammation levels and a leaky gut (like I talk about here), then I suggest you stay away from products containing carrageenan, as this could only make it worse.
3. Natural doesn't always mean good! You can't always trust the packaging, so read your labels and know what you're putting into your body. If you don't understand what an ingredient is, look it up!
---
Any thoughts on carrageenan? Did you have any reactions to the ingredient? What do you think about banning it from natural products? If you've never heard of carrageenan before, did this article help?
I want to know what you think, so don't forget to leave a comment below! 😀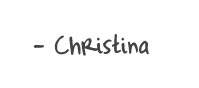 PS: Don't know where to start? Sign up to my free series The Clear Skin Plan !