Wine, spirits, liquor, cider, beer, or ale: does alcohol really affect eczema?
When I first began my research into how to clear my 12-year eczema naturally, alcohol was something that I REALLY wanted to know about.
On a research level, there were many questions that needed answers, like:
– Is alcohol something you should avoid like the plague when you have skin issues?
– Does the occasional glass of wine really matter?
– Do I breakout when I drink?
– Can people with eczema EVER drink alcohol?"
And more!
Today we're going to get to the bottom of all these questions (and more!), to see what's true and what's not.
As always, my goal with anything I publish on this site, is to help you make a well-researched, well-informed decision for your skin! Personally, I spent years listening to the wrong advice, and I'd like to help you avoid making the same mistakes.
At the end of this article you're going to have a complete understanding of how alcohol affects eczema, and if it specifically affects you.
If you've got a question about alcohol and eczema, this article is for you!
Does alcohol cause eczema?
While I don't drink like I did in my college years (ahem) — I wouldn't say that I don't EVER drink.
As some of you probably experienced yourself, alcohol is almost always present in our daily lives, and is very difficult to avoid:
A social event, at the office or a birthday: let's go out for drinks!
Summer: Just gonna crack open a few beers…
Winter: Hot cocoa with rum or cider?
Long day at work: I need that night-cap.
At brunch: mojito's or sangria?
At meals: red or white?
Your anniversary: pop that champagne!
— You see what I mean.
Alcohol has been around since the beginning of time, almost all the time.
Pick up any history book and you'll see that many great societies had alcohol in their diet. The Egyptians, the Greeks, the Romans, the early pilgrims and settlers: they may have all been from different cultures, but they do have one thing in common: alcohol.
In fact, did you know that in the 18th century, CIDER was used to pay a workers wages?
But still the puzzling question remains: is alcohol really bad for you? And more specifically: can drinking alcohol cause eczema breakouts?
The SIMPLE answer to this is yes…and no. Okay, so it's not really that simple. Alcohol is a very complex chemical, and the way it affects your body, mostly depends……well, on your body!
Let me break it down for you in a better way…
How alcohol causes eczema: the facts
Your skin is the largest elimination organ of your body, and as such we can often see that it's the first thing to react whenever you ingest or consume any beverage, drink, or product.
This is why the majority of eczema breakouts are largely related to what you come into contact with and eat.
There are few key ways that alcohol could cause an eczema breakout:
Alcohol is a diuretic
This means that alcohol pulls away liquids from your body, leading to dehydration. When you have eczema, psoriasis, or any other skin disease, your body needs to stay properly hydrated in order to properly flush out toxins and to avoid inflammation.
Drinking an excess amount of alcohol without properly hydrating can have a really negative effect on your skin.
Alcohol depletes important skin-repairing vitamins.
This is probably one of the biggest problems with drinking alcohol, as a person can go on drinking for a long time with this issue undetected.
Alcohol has been shown to deplete supplies of B-complex vitamins, an important vitamin needed for skin growth and basic body processes. Vitamin B deficiencies can affect the heart and liver, causing inflammation and damage in your body.
This can cause you to develop skin rashes, and worsen already existing eczema and psoriasis conditions.
Alcohol also blocks the body's natural absorption of vitamin C, another important vitamin needed for skin and immune system health.
Alcohol's vitamin interference is clearly seen in heavy alcoholics, through broken blood vessels on the face, arms, hands, neck and abdomen.
Alcohol can contain eczema triggers.
As I talked about in my Training Video Series: How to Clear your Skin for Good, there are eczema triggers that cause an abnormal amount of inflammation in your body.
Gluten, dairy and sugar are the main inflammatory substances, and have been shown to worsen eczema conditions in a lot of people.
Alcoholic beverages such as beer, ales, and cider are often made from wheat or barley, containing gluten. Also, cocktails, sangria's, and mixed drinks usually are made with high amounts of syrup, dairy, and sugar added into them.
If you're allergic or intolerant to main eczema triggers, you will find yourself negatively reacting to them in your drinks.
Alcohol impairs judgement.
I know this sounds like your grandmother's saying, but it's worth noting as I'm sure we can all (unfortunately) remember a couple of bad decisions that were made under the influence.
When you drink you become intoxicated and if you over-drink you can lose consciousness of your present condition. This is also called being "alcohol-impaired", which is why as a rule you are not allowed to drive under the influence.
In the case of eczema, being alcohol-impaired can make you forget all the proper nutrition and lead you to consume eczema triggers. All of a sudden pizza at 2am doesn't sound like a bad idea, and hey, neither does a pint of ice cream! "Let's go to the Mcdonalds drive-through while we're at it!"
Unfortunately this type of impaired judgement can cause your skin (as well as your head) to suffer.
Alcohol will have a worse impact if your immune system is already unhealthy.
When your immune system is already unhealthy and inflamed, it makes it more difficult for your liver to process the alcohol.
This means drinking alcohol with an already unhealthy immune system, can irritate the liver further and lead to an eczema breakout.
Alcohol creates abnormal skin glycation
Right up there with smoking and a high sugar consumption, alcohol is another well-known factor in accelerated skin aging or abnormal glycation.
When the body experiences abnormal glycation (as a result of abnormal cross-linking), the skin becomes harder, less elastic and has the tendency to tear or crack.
With glycation the skin is more reddened, dry, easier to tear, and wrinkled.
More on glycation here.
How technically, alcohol doesn't cause eczema.
As you can see from above, alcohol in ITSELF, doesn't actually CAUSE eczema.
The real factors here are: whether or not your immune system and liver is healthy enough to process the alcohol, your behavior while drinking alcohol, how often you drink, and the types of alcohol.
So on one hand: if you have a healthy gut, strong immune system and liver, are getting the proper amount of nutrients and vitamins that you need, aren't overdoing on alcohol consumption, and have the ability to control your actions under the influence— then technically no, having some alcohol at a party won't cause you to have eczema.
However on the other hand: if your body is already suffering from an overdose of toxins and inflammation because you've been consuming eczema triggers on a regular basis, and you regularly do tequila shots at your local dive bar—then as a consequence yes, alcohol could cause you to have an eczema breakout.
But as you can see from the research above, this is not SOLEY the alcohol's fault.
Drinking some alcohol technically shouldn't cause you to break out in eczema if your body is healthy enough to process it, and you're not reacting to anything inside the alcohol itself.
How to drink alcohol with eczema
If you have eczema and still want to drink alcohol, here are some useful tips to help you avoid an eczema breakout while drinking:
• Quality and types of alcohol. Alcohol is extracted/produced in different ways, and depending on what kind you buy, you can either be drinking the heart-burning stuff, or the delicious quality liquor. Low quality alcohol can often contain harmful toxins, so make sure you're getting the good quality stuff. Your body is worth the extra $3!
• Don't overdo. The problem most people have when they re-introduce alcohol is that they think "everything is fine and dandy" and end up consuming way too much. I know you might want to celebrate, but you can't drink that liter of Jack Daniels then complain when you break out the next day. Even if you're "used to drinking", your body still has to process whatever you give it, so pace yourself and start slow!
• Stay away from alcohol with eczema triggers. Beers, ales, cider or pre made drinks and cocktails (like baileys, pina coladas, rum-coke, sangria), are the ones to watch out for. These types of drinks either contain wheat, milk, or high amounts of sugar that can inflame your body and cause your skin to break out.
A better choice is either wines or drinks made with sugar-free sparkling water.
• Maintain healthy eating. If you want to drink alcohol and avoid an eczema breakout, then help your body process it better by continuing to eat healthy while drinking.
Plan in advance and bring food and snacks you know are good for you to munch on, or if you're at a restaurant, order dishes that don't have eczema triggers in them.
• Hydrate, hydrate, hydrate. Alcohol dehydrates the body, which can leave your skin feeling itchy and dry. Always drink an adequate amount of water while drinking alcohol.
The best system I found for this is a ratio of 1:1. For example: 1 glass of wine = 1 glass of water. Your skin and your head will thank you later!
• Eat properly the following day. Because alcohol depletes your body of vitamins and nutrients, you need to make up for it by eating a large amount of vegetables and nutritious foods.
It doesn't have to be boring! How about some fresh eggs and smoky bacon with a lettuce, tomato, and avocado salad? Or a roasted lemon chicken with some buttered vegetables? Eat lots but eat healthy!
• Increase Vitamin-C Alcohol blocks the body's natural absorption of Vitamin-C, needed for immune system health.
Consider taking a Vitamin-C supplement after drinking or increasing the amount of Vitamin-C foods the next day. Personally, I found taking 1,000mg of Vitamin-C after drinking really helps to feel refreshed!
Should you drink alcohol if you have eczema?
If you've gotten this far, this is most likely a question you've asked yourself many times!
While alcohol doesn't cause eczema in people, it can irritate existing eczema conditions in some through the effects listed above.
If your eczema is REALLY bad, I don't recommend drinking alcohol until you've taken the necessary steps to improve your skin and immune system's health.
It makes sense that we need to take care of our immune system's health first, before adding other elements that might create more stress on it, right?
When I first started to clear my eczema naturally, I removed alcohol as to not put any additional stress on my body. Nowadays however, I'm able to drink on occasion without experiencing any negative side effects on my skin. This is also something I've seen my clients able to do on my program.
• Keep in mind that each person processes alcohol differently.
If you've followed all these tips but still have an eczema breakout after drinking alcohol, then take a step back and try it again at a later date.
It most likely means that your body needs some more time to repair before being able to process the alcohol.
Take a break, allow your body to heal, then come back and try again.
Alcohol: an eczema trigger to consider!
Well I hope this answered your questions, on whether alcohol causes eczema or not!
If you're focusing on strengthening your immune system, and are starting to see progress on your skin, then there shouldn't be a problem with introducing alcohol again. Just follow the drinking tips above to avoid the dreaded eczema breakout!
On the other hand, if your eczema has gotten progressively worse every time you drink alcohol — then consider stopping for a few weeks.
There is definitely enough research that alcohol can affect your skin, and increased reddened skin or rashes could be a sign that your body needs a break!
---
What do you think about drinking alcohol with eczema? Leave me your questions and comments below, I'd love to hear from you! Also, don't forget to share this article with a friend or someone who needs it!
Enjoy, and drink responsibly!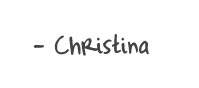 PS: Don't know where to start? Sign up to my free series The Clear Skin Plan !