If you're looking to have healthy skin, but still want a sweet treat or have problems with sugar cravings: then you're gonna like what's coming next!
In this post we'll be talking about eczema and chocolate, the benefits of chocolate,  and why chocolate is a good sweet treat for those trying to quit sugar for their skin.
But first, in case you're wondering…….
Why Chocolate?
Many people assume that chocolate is bad for your skin, or that chocolate can cause eczema breakouts.
However recently it's been shown that the cocoa bean in itself is actually pretty harmless, and that the majority of people who experience eczema or skin breakouts while eating chocolate are usually reacting to two things:
1) Ingredients (found in the chocolate candy bar)
2) Histamine (only in a few: see more on histamine here)
I'm going to focus on ingredients in this post, because since histamine can be found in many other foods, it's hard to completely determine if it's only from the chocolate.
Ingredients, however, like high fructose corn syrup, wheat, dairy, soy, and chemical additives are shown to cause eczema breakouts. This is because these processed ingredients contain inflammatory properties, which over time can hurt our skin.
When people on the 30-day program ask me what sweet treats they can have, I usually refer them to dark chocolate as a solution to avoiding bad ingredients.
This isn't just because it's delicious(!), but mostly because the health benefits are so beneficial to your skin, especially in regards to quitting excess sugar: something crucial to clearing your eczema.
7 Skin Benefits of Dark Chocolate
1) Chocolate works with your gut bacteria to lessen inflammation in your heart. We've always heard that chocolate has anti-inflammatory properties, but only recently did scientists discover exactly why. A new research study presented found that digestive gut bacteria breaks down and ferments the components in dark chocolate, turning them into anti-inflammatory compounds which can help to lessen the inflammation in your cardiovascular system.
• When I cleared my eczema by healing my gut, it was a wonderful treat to have!
2) As I mentioned, one of chocolate's other benefits is that it's one of the only substances studied to reduce sugar cravings. In an controlled test with dark chocolate, participants were shown to feel more satiated, less hungry, and had lower ratings of eating more sweets after eating dark chocolate.
This is because cocoa is rich in fiber and protein which is far more satisfying to your body. Also, the healthy fat in dark chocolate (cocoa butter), is more rich and filling, making you crave sweet foods less!
3) Chocolate's cocoa butter fat can lower bad cholesterol.
Studies have shown that the saturated fats found in cocoa butter can actually help to lower levels of bad cholesterol and boost levels of good cholesterol. This is great news, as good cholesterol is necessary for your skin, as it helps to build and repair damaged gut lining!
4) It protects your skin from drying out and sunburn.
The European Journal of Nutrition showed that consistently eating cocoa for 12 weeks reduced moisture loss in skin by 25 percent, resulting in fewer sunburns.
This is because cocoa boosts blood circulation to the fine skin capillaries in the top layer of your skin, helping them to draw more oxygen and nutrients to protect the skin against dehydration and burns.
5) It reduces stress hormones that can lead to collagen breakdowns in the skin.
I'm sure I'm not the only one who's binged on chocolates before a stressful meeting or exam. However, if you're doing it with dark chocolate it might not be that bad for you!
Cocoa has been proven to help reduce stress hormones. This is great for our skin, as less stress hormones means less collagen breakdowns and less wrinkles!
6) It can promote new cell growth with its antioxidants and minerals.
Aside from being full of antioxidants, chocolate also contains minerals like copper, iron and zinc, all of which promote cell growth. These minerals are especially important if you have eczema.
7) Dark chocolate can help grow healthy gut bacteria: necessary to clear your eczema.
A study on dark chocolate showed that when cocoa was eaten with prebiotics, it could actually help to lessen the inflammation in the overall digestive system, helping you to grow good bacteria needed for healthy skin.
Eating chocolate with eczema is generally fine, and can even be beneficial to your overall gut
Now of course don't go overboard! However, if you're following my 30-day program, and are looking to get the most health benefits out of your sweet treats, as well as reduce sugar cravings or high blood sugar, then chocolate should be fine!
For healthy chocolate treats, check out some of my recipes by clicking the link below! These are all great for healthy skin, and the ingredients are easy to find.
• Lastly, if you want to eat chocolate without having an eczema breakout, make sure that you're eating chocolate over 75%, that don't contain any eczema triggers or high amounts of sugar. A good average is to try to keep below 20 grams of sugar per chocolate bar (100g).
Click here to download 5 skin-friendly chocolate desserts
---
What do you think about using chocolate to quit sugar cravings, to improve your skin? Leave me a comment below, I'd love to hear from you!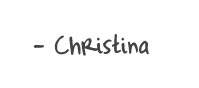 PS: Don't know where to start. Sign up to my free training series on this page !