So you've given up the obvious eczema triggers that were supposedly damaging your skin, and while you've seen some change, you're still experiencing breakouts here and there. You don't know what could have caused it, and you're at the verge of giving up.
Does this sound like you?
Today I want to address a couple of reasons for why some people on an eczema diet might experience some ups and downs. However, before we go into what may be causing those eczema flare-ups, it's important that you remember one thing: healing your body is a NEVER a waste of time. It's only time wasted if you choose to quit and give up. 
I know some of you might feel discouraged when you see a skin breakout, but what you need to keep in mind is that it's not just about your skin. By clearing your eczema naturally, you're also healing your entire immune system, and this is something that takes time.
We can't expect our bodies to just fix themselves in a day, especially if we've been putting them through the wringer for years. If a body could be fixed in a snap of the finger, don't you think someone would have invented a method by now?
Yes, there are going to be problems and you might feel discouraged from time to time—but that's not a reason to give up. You're stronger and more capable than you think you are, and mostly it just takes some analyzing to figure out the best solution.
Below are a few of the main reasons for why you may experience breakouts on an eczema diet, but that doesn't mean that what you're doing now is wrong. If you're already taking steps to heal your gut and eczema, then you can be certain that you're 100% on the right path to clearing your skin. These are simply just reminders to help encourage you and speed you along your way! 🙂
1. You're not eating enough!
Just as with any sickness, you need to eat to heal. You wouldn't starve yourself if you had a fever, would you? The same goes for the problem with your skin.
You cannot starve your body and expect to get results. That's like asking someone to build a house without giving them any material to work with. When you remove eczema triggers, you need to replace them with an equal amount of healthy food with the proper vitamins and nutrients. For example, if you're avoiding gluten and take out bread for breakfast, don't just eat nothing! Make yourself some gluten-free pancakes or eggs and bacon with a side of hash brown sweet potatoes. The internet is full of ideas and allergy-free recipes to help you be creative in the kitchen, so don't make excuses!
If you find yourself hungry at the end of a meal, then you're not eating enough, and for your skin's sake, eat more!
Feeding your body is essential when you're recovering, as your body requires extra resources to help rebuild. Check out these ideas to know what proteins and foods help your skin to heal most.
2. You're unknowingly consuming an eczema trigger.
If you haven't cleaned out your pantry fully, there could still be some skin-triggers lurking around. Gluten and dairy are two of the biggest eczema triggers that are used very often in pre-made meals, sauces, and batters. Chicken or beef stocks, soy sauce, and oats for example, often contain wheat for thickeners.
I was at the grocery the other day and saw a bag of frozen "healthy and natural" sweet potato fries. Yum, right? Well, actually, no. The ingredients listed wheat, dairy, and soy, even though the packaging read "healthy" all over it.
Now imagine what they put in things that don't even say "healthy"?
Always read your ingredients and beware of the little things put into pre-made foods, sauces, snacks, etc., a lot of them contain eczema triggers that can lead to skin flare-ups.
3. Your sugar levels are high.
Even if you're avoiding sugar, you can still be eating high glycemic foods that can raise your blood sugar and cause flareups. High glycemic foods are carbohydrates that are consumed fast by the body, leading to a raise in blood sugar.
Try to avoid high glycemic foods and fast absorbing carbs. Or, you can eat them like I do, in a low-glycemic meal.
4. You're getting your period. (If you're a female)
We've all heard the jokes, but unfortunately it's true. Around the time of the menstrual cycle, the female body tends to go under more stress as it prepares to release an egg. This stress can irritate the body, causing more flareups than usual. The body also produces more sebum oil around this time, which can lead to skin flares and breakouts. The good news is that this is only temporary, and it will all pass once your cycle is through.
The best thing to do around this time is just to be patient and remind yourself that it's only for a short while. Women also get more hungry during this time, so it's important to eat a generous amount of healthy food, as to not put your body into more stress by starving it.
5. Nicotine
Cigarette smoking can actually worsen skin conditions like eczema, psoriasis and other rashes. This is because nicotine restricts oxygen and blood flow to your skin, slowing down the healing and recovery time. This slow recovering time also makes the skin more prone to infections, wrinkles, and scarring. Yikes!
If you're a cigarette smoker or are using nicotine patches, you might want to consider stopping or quitting altogether—especially if you're experiencing frequent eczema breakouts.
6. You're affected by outside eczema triggers
i.e.: nickel, laundry detergent, makeup, harsh soaps and moisturizers, pollution, pollen.
Outer elements definitely play a role in irritant eczema. For example, I found out that I can't wear anything with nickel in it or else I'll break out into a rash. Thankfully it's easy to spot these triggers, as the effects are usually instant or within the day.
Make sure that your cosmetics, soaps, laundry detergent, and clothing are free of common skin triggers such as fragrances, parabens, sodium lauryl sulphate, etc. and that your jewelry, shoes, and bags don't contain any harsh compound metals.
7. Your eczema has too much contact with water
Some people might find relief in soothing their skin with warm water, but long baths can quickly dry out and cause your skin to crack if you have eczema. Especially if you have wet eczema, you need to avoid water contact as much as possible so that it can have time to heal and dry over. Lessen the amount of time you spend in the water, and try to avoid wetting your eczema. You can also take quick short showers instead.
Hot water can also irritate eczema, because it opens the pores to more infections. Try to use lukewarm water or cool water when showering, and make sure you moisturize as soon as you dry off. This will help the skin to retain moisture, preventing it from drying out or cracking.
---
I hope these pointers have been helpful in showing you to where you need to go, and encouraged you to stick with your eczema diet!
Remember that healing your gut and immune system doesn't just benefit your skin. As an amazing side effect you're also going to fix your digestive issues, be less bloated, have more energy, get rid of your headaches and migraines, and feel 100x better than ever before! That is something that no other medicine, pill or eczema cream can even dream of doing long term for you.
It might not be gone in a day, but I promise that if you continue to heal your body you are going to see amazing results! 🙂
Do you know of any other reasons to add to the list? I'd love to hear from you so leave a comment below or pin and share this article with a friend or someone who needs it! 😀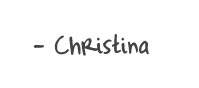 PS: Don't know where to start. Sign up to my free training series on this page !