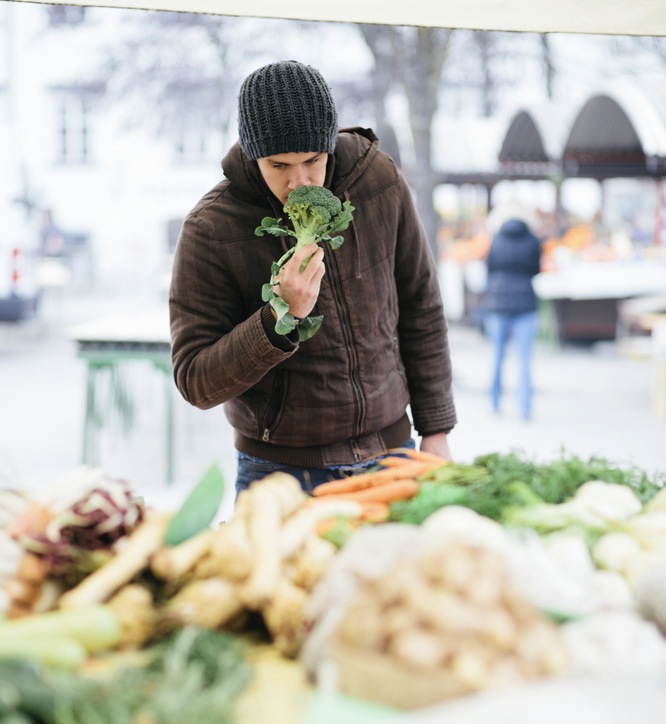 Got eczema? Don't be ashamed, almost up to 20 percent of people develop eczema some time in their life. But just because you have it, doesn't mean you have to keep it forever! 
What many people might not know is that eczema is more than just "skin deep". It's not only about putting creams and steroids on your skin–that won't help solve the problem!
The problem lies within you and in what you eat.
Eczema is an embarrassing affliction, but it's often a side effect of something we are reacting to or that our body cannot handle.
Eczema is particularly aggravated by inflammatory foods, or foods that cause inflammation in the body. When our body is too full of inflammatory foods our body tries to flush out what's causing the inflammation through various methods. Unfortunately for us, one of these methods involves pushing out the toxins and bacteria caused by inflammation onto our skin.
To start you on your non-inflammatory eczema free path, here are five secret foods that you may have never heard about, but should consider adding to your diet to help you fight against eczema.
1. Papaya
Raw papaya has long been the secret weapon of our ancestors to effectively heal burns and skin diseases.
Papaya is rich in antioxidants and contains a special enzyme called papain that can kill dead cells and cure skin impurities. When mashed and applied directly on eczema, this fruit can help prevent the area from itching and lessen the redness.
Ripe papaya can be eaten raw, while unripe papaya can be cooked and added to salads.
A glass of papaya milk can also do wonders for your eczema! You can buy both ripe and unripe papayas for your eczema in most supermarkets or at fresh markets.
Include papaya in your diet or use it on your skin in order to speed up the healing progress with your eczema!
2. Sauerkraut
One of the main causes of eczema is an unhealthy diet. Fermented foods rich in good bacteria  are important to helping your body heal from the inside, and are one of the biggest beauty secrets for flawless skin.
Sauerkraut is high in the probiotics needed to make vitamin B and deliver nutrients into the body, helping your body heal and get rid of your eczema!
Sauerkraut can be made right at your home, or store-bought. Just make sure the ingredients are limited to cabbage, water, vinegar, and salt. Eat it with meat or fish, or mix it into your regular veggies for extra tastiness!
3. L-Glutamine
Usually used as a supplement for body builders or athletes, L-Glutamine is a under-recognized secret super food that can help your body heal from eczema.
As talked about in my Flawless Training, eczema has more to do with inside your body than it does on the outside. L-Glutamine is a powerful supplement that can really help to lessen inflammation in your gut, helping things move faster.
Consider taking L-Glutamine daily, to help the healing of your immune system and gut lining that may be affected by severe inflammation.
4. Turmeric
Turmeric is a spice that you can easily find next to the salt and pepper section of any supermarket. However, what many may not know is that this spice isn't just good for your food, it's good for your skin too!
Turmeric is high in antioxidants and has anticancer and anti-inflammatory properties as well. This herb has be applied directly on eczema to reduce swelling or cooked into foods for an oral ingestion. Turmeric has been also used to treat arthritis, cataracts, gallstones, psoriasis, and other inflammatory diseases.
Add turmeric into your diet by mixing it into foods or apply it with a bit of water as a paste directly onto your eczema to reduce swelling and itchiness.
5. Nutmeg
This tasty spice can surprisingly be used for more than just pumpkin pie! This simple tree nut has anti-inflammatory properties and has been used historically to cure diseases from stomach cramps to the plague.
Now while I won't go as far as to solely relying on nutmeg for the plague, the healing properties of nutmeg can help lessen inflammation in your body. The natural oil extracted from the nutmeg nuts can be massaged into affected areas where your eczema is most red or swelling, to help reduce itchiness and discomfort.
Nutmeg oil can also help remove toxins from the body, and can increase blood circulation and stimulate the cardio-vascular system.
Buy pure, unfiltered nutmeg oil to use directly on your eczema for relief and to reduce the swelling.
If using nutmeg spice, mix with a little bit of water to make a paste and directly apply onto affected areas. Repeated use can help to keep your eczema from returning.
Reminder: While nutmeg has many health benefits for your eczema and in healing your body, be careful of taking it in high doses. If taken excessively, nutmeg can be toxic and may cause serious problems. While most suggest that under 30 grams a day (around 6 tablespoons), is fine, even this can be considered excessive.
Always consult a physician first before undertaking any new dietary advice, especially if you are under medication.
Eczema is a symptom of something much deeper!
Eczema isn't just a skin problem, which is why you'll find that it often doesn't simply go away with a cream.
In reality it's the way our body communicates by saying, "Hey, there's something wrong down here!".
If you want to fix your eczema then you need to get down to the real problem–the one inside you. Start by making better choices towards food, and eating non-inflammatory foods that will help heal your body and eventually, your eczema!
---
Did you enjoy this article on eczema foods? Got any to add? Leave me a reply below, I love hearing from you!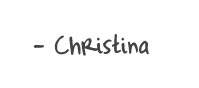 PS: Don't know where to start? Sign up to my free series The Clear Skin Plan !